Ready to apply for a mortgage? Learn why it might be a long process.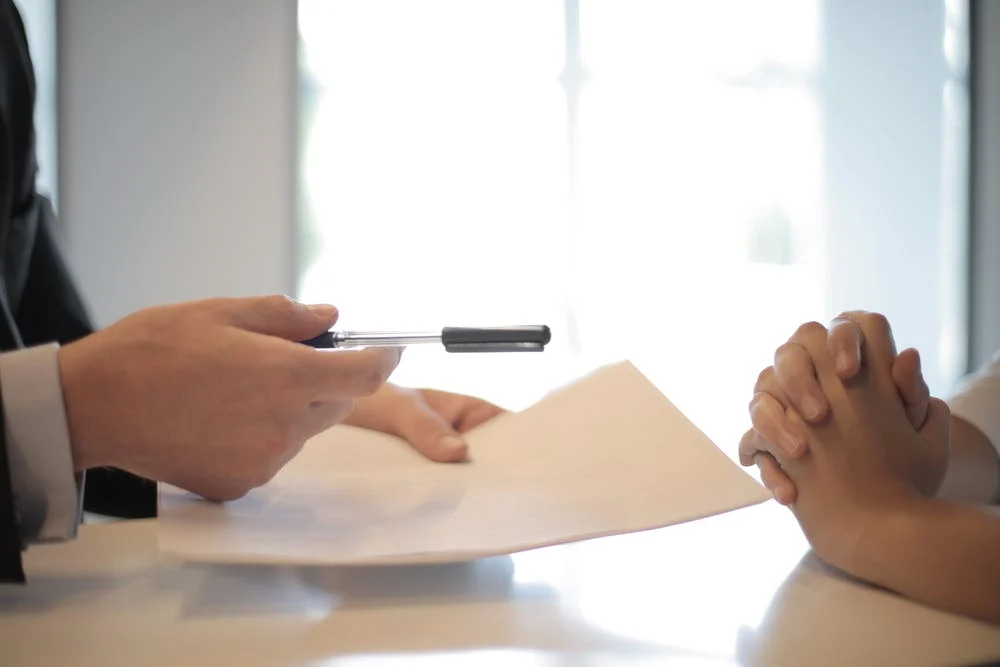 If you bought a home before the financial crash of 2008, you probably enjoyed a relatively easy and quick mortgage underwriting process. These days, there are lots of new rules in place to make sure that lenders aren't preying on buyers by selling them mortgage products they can't afford, and underwriters want to take extra care to be sure buyers aren't a risk. Those are just a few reasons why it can take so long to close on a home. Find out what you need to know about getting a mortgage approval and why a little patience goes a long way.
How Long Does It Take to Close on a House?
If you just started your mortgage process a couple of weeks ago, you have a little while to wait before you can get the all-clear to close. The average mortgage process takes 49 days from application to close. The time to close can vary depending on how hot or cold your market is. The size of your lender can also influence how long it takes to close on a house. Larger lenders will take longer to close, simply because your application has to go through more sets of hands to complete the underwriting process. While closing in a normal market with a small lender can take as little as 30 days, market factors and the underwriting process can easily stretch the underwriting process out to 45 or 60 days.
Reasons Getting a Mortgage Takes So Long
The main reason that getting a mortgage takes so long these days is that, in 2014, the Consumer Financial Protection Bureau (CFPB) established new mortgage underwriting standards designed to address industry issues that contributed to the Great Recession in 2008. Lenders are now required to extensively document a borrower's ability to repay a loan. That can mean collecting more documentation when you open your application, and it also usually means asking for backup documentation along the way. At least half a dozen people will need to look over your mortgage application, and each one of them could ask for additional documentation of your income and assets. If you use a large lender, even more people will need to look over your application, and they might request even more documentation.
Mortgage underwriters tend to take longer to approve loans when they're busy, too, and when mortgage rates are low, mortgage lenders are busier. If you're in a hot market, your lender will be dealing with more mortgage applications and will take longer to complete all of them.
It's not all about documenting your ability to repay, though. Appraisal guidelines are stricter, too, so that process takes longer, and if the home doesn't appraise at or above the sale price, that can cause additional delays or even cause the deal to fall through. If you take advantage of a government-backed loan product, like an FHA loan, you might need additional inspections or appraisals. Your lender also needs to perform a title search on the property, and if it comes up with a lien or judgment against it, that could delay closing while it gets cleared up.
How to Get a Mortgage Loan Faster
You may not be able to control how much the house you're buying appraises for or whether the title is clear -- all you can really do on those fronts is hope everything goes smoothly. But there are ways you can speed up your mortgage process.
Before you even start the home buying process, clear up any issues with your credit, because pulling your credit will be one of the first steps in your mortgage application process. When you're ready to start your mortgage application, have the following documentation ready to hand to your lender right away:
Verification of your last two years of employment, including contact info and dates
Copies of your Social Security card and driver's license or state-issued ID
Your last two years of W2 forms
Complete copies of your last two years of tax returns
Your last two months of pay stubs
All pages of your last two months of bank statements
Current retirement account statements
Documentation to show the source of any recent cash deposits
Documentation of your ownership of any other real estate or assets you own
Contact information for your homeowners insurance provider
This isn't a complete list of the documentation your lender might request — they might need additional documentation, depending on your financial situation.
Getting a mortgage can take a long time because of the stringent requirements underwriters now have to follow when verifying a borrower's financial situation and ability to repay the loan. But be patient. You'll be in your house before you know it, and when you are, American Home Shield® is here — not just for help with your home warranty, but for advice about repairing, renovating and beautifying your home, inside and out. Read our Home Matters blog for regular tips and ideas.