It's never a good feeling when a real estate contract is terminated before it gets to the closing table. Buyers and sellers alike may be disappointed, frustrated, and discouraged. Regardless of the reasons why the deal didn't work out, as a real estate professional you may feel as though you let your clients down in some way. When this happens, it's important for everyone involved in the transaction to rebound and refocus as quickly as possible. Here are some ways to do that: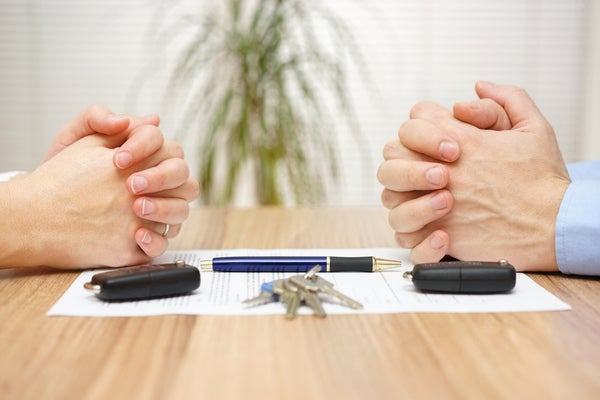 1. Notify your clients as quickly as possible. While delivering bad news is never comfortable, buyers and sellers should be told about the contract termination right away so they can change course and adjust their plans.
2. If another real estate professional is involved in the transaction, talk to the agent to gather information about what went wrong and any other feedback that might help you advise your clients for future deals.
3. Be prepared to answer questions from your clients and rehash the reasons why the deal fell through. Organize and share any pertinent documents and communications that may explain what happened. They will likely have questions about what went wrong and whether the situation could have been prevented. Work with your clients to develop a plan that improves the chances of the next contract being finalized.
4. Move forward as quickly as possible. It's important for you and your clients to focus on the future rather than the past. For buyers, line up new showings swiftly or take them back to see other properties they may have considered previously. For sellers, update listing information, put the word out to colleagues that the house is available again, and schedule showings or an open house to generate new interest.
5. Stay in close contact with your clients to let them know you're working diligently on their behalf and that they are still a priority to you. Respond promptly to any messages or calls and let them know what steps you are taking to help them regroup and meet their original goals.
6. Offer to help clients with any logistics that may be affected by the contract termination. For example, movers may need to be canceled or temporary housing may need to be procured. Provide contacts or referrals if they need resources.
7. Talk to your clients about the advantages of an American Home Shield® home warranty plan. In addition to providing budget protection and a repair resource for covered items, home warranties can help keep transactions on the right track. That's because home warranty coverage can help reassure buyers and may help mitigate home inspection issues or concerns about the age or condition of many home system and appliance components. Talk to your American Home Shield Account Manager or visit ahs.com to find out more about how home warranties can be beneficial in real estate transactions.
Veteran real estate agents know that contracts sometimes just don't work out and it's all part of doing business. Although it can be hard to see at the time, things may even work out better for your clients in the long run. It's important to stay optimistic, which will set the tone for your clients and the next successful deal.
AHS assumes no responsibility, and specifically disclaims all liability, for your use of any and all information contained herein.