Are you tired of giving your clients the same old closing gifts? If you're still giving houseplants and fruit baskets to say thank-you, or if you've given the same closing gift for a while now, it may be time to shift gears and find more creative, personal ways to express appreciation to your clients for their business. Here are some ideas: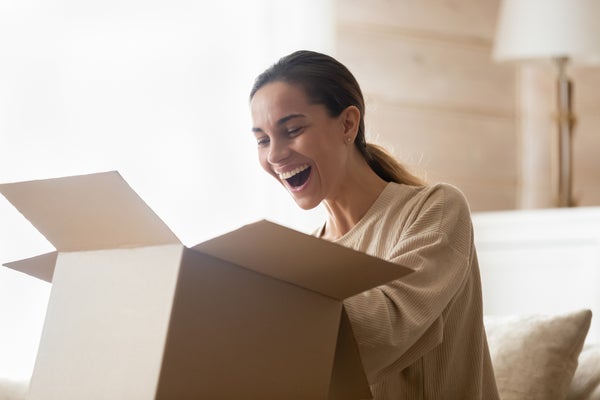 For many Americans, the 2020 Covid-19 pandemic ushered in a new era of working from home. With this trend expected to continue into 2021 and beyond for many workers, gifts for the home office and working remotely are great ideas. Desk lamps, adjustable desks, ergonomic chairs, and office décor can be useful and practical presents for your clients who no longer commute to an office.
Home technology gifts remain popular, with new products being added rapidly. Charging stations, smart doorbells, home security cameras, and virtual voice-controlled assistant devices all make excellent closing gift choices for technology-savvy clients as well as for technology-challenged homeowners.
When the pandemic forced more people to stay home, many homeowners chose to expand or enhance their outdoor living and entertaining spaces. Patio planters, outdoor umbrellas, water features, pillows, and grilling accessories all make personal closing gifts that your clients will enjoy for many seasons to come.
More and more homeowners are opting for professional organizing services to help give their home structure and flow. Professional organizers can be of special benefit when your clients are moving by helping arrange household items advantageously from the start. These services can be helpful for setting up kitchens, pantries, nurseries, closets, bedrooms, bathrooms, garages, and home offices. Consider giving your clients a gift card or certificate from a professional organizing service.
Meal delivery services have gained popularity over the last year as people practicing social distancing and quarantining and were forced to cook for themselves instead of regularly eating out. Consider giving your clients a meal delivery service for move-in week or a gift card to be used later.
In addition to saying "thank you," an American Home Shield® home warranty says, "I care about you." That's because a Real Estate Edition home warranty from American Home Shield helps protect your clients' household budgets as well as many major home system and appliance components, all at special pricing. If a covered breakdown occurs during the home warranty contract period, your clients also have reliable, dependable repair help at their fingertips. The closing gift of an American Home Shield home warranty gives your clients industry-leading coverage as well as a solid plan for handling covered breakdowns.
Perhaps the best closing gift is to simply stay in touch with your clients. Make it a point to contact them soon after they move in to see how they like their new home. Then touch base on a regularly basis to let them know that you enjoyed working with them and that you care about the relationship you developed.
AHS assumes no responsibility, and specifically disclaims all liability, for your use of any and all information contained herein.