Whether you're hiring a professional photographer, taking the photos yourself, or having the seller submit images, preparing a home for listing photos can seem overwhelming. After all, listing photographs will be the first impressions that many prospective buyers and agents have of the property, influencing interest and potential showings. Here are some tips to pass along to sellers for getting the best photos: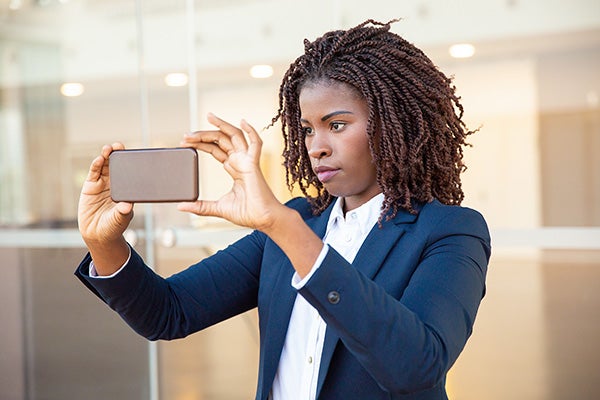 Take care of any pre-listing tasks.
Go over the list of things you need to do before putting your house on the market, such as cleaning, painting, organizing, and maintenance. It's a good idea to go ahead and handle as many of these tasks as possible before listing photos and before the showing appointments that will hopefully soon follow.
Eliminate clutter.
This familiar refrain is often heard throughout the home selling process, and it starts with listing photos. Clear kitchen counters, put away products in bathrooms, store electronics and cords, organize closets, contain toys, and tidy bedrooms and living areas. You want prospective buyers to focus on the home's best assets, not your personal belongings.
Let in natural light.
Open curtains, shades, shutters, and other window treatments before photos are taken. In addition to natural light, turn on lamps and overhead lights in every room. Check for bulbs that need replacing.
Choose the right time.
Ask yourself what time of day your home looks its best. Some homes have a glare at certain hours, and others may have dim or diffused light at times. For best results, let your real estate professional know the optimum time for taking photographs at your home.
Arrange furniture for spaciousness.
If a room seems crowded, remove extra pieces for the photos. Instead of arranging the furniture for comfort, make sure the configuration shows each room to its best advantage. Avoid blocking views or architectural features with furniture or accessories.
Pay attention to details.
Take time to make the home look inviting and welcoming. Set the dining room table, place a book on a nightstand by the bed, fold towels by the bathtub, or light a candle in the entry. Plump chair cushions and throw pillows, and place some store-bought cookies or muffins on a platter in the kitchen.
Spruce up the exterior.
Listing photographs will include the exterior of the property, too. Clean up the yard, cut the grass, trim shrubbery, and sweep walkways. Plant some seasonal flowers or hang a wreath on the door for a touch of color.
To make sure the photographer knows about the home's best features, it's a good idea to make a list of things you want to be sure to showcase. For example, if the home has a custom fireplace mantel, make a note to get a close-up shot. If the kitchen opens onto the family room, request that one of the photos shows the connection. A shot list will help the photographer capture all the best advantages of the listing, putting the home in its best light.
AHS assumes no responsibility, and specifically disclaims all liability, for your use of any and all information contained herein.