Social media can be an important and productive communication and marketing tool for real estate professionals. The different platforms can help you stay connected with people and share information efficiently. It can also be a way for you to learn about your clients, colleagues, and friends so you can relate to them on a personal as well as professional level. Here are some reminders to keep your social media interactions as positive as possible: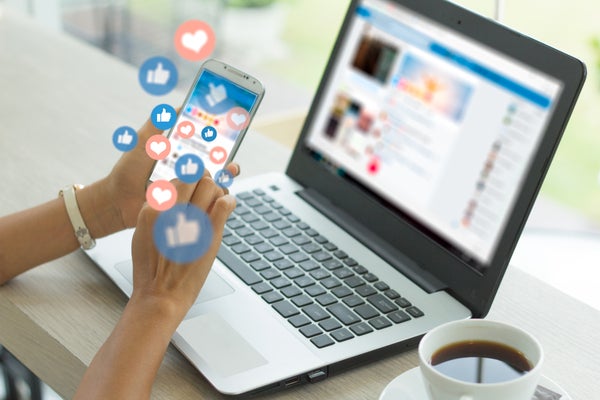 Do:
Post consistently, so people expect to hear from you. Choose a schedule and a rhythm that works for you and try to maintain it as much as possible.
Ask permission before sharing or tagging photos of clients and other people. In the case of minors, be sure to get permission from their parent or guardian.
Interact with others on social media. Reply to or acknowledge comments made on your posts and leave comments and reactions on the posts of your friends and followers.
Use visuals as often as possible. Posts that include photos or videos are more likely to be viewed and are more impactful.
Be as authentic as possible in your posts. If something doesn't reflect your values, personality, or feel like something you would normally say, avoid sharing it.
Have a sense of humor! Don't be afraid to share funny stories or laugh at yourself but avoid poking fun at the expense of others.
Proofread and edit all posts. This will help you avoid potentially embarrassing typographical and grammatical errors.
Don't:
Include personal or confidential information about yourself or your clients. Remember -- if in doubt, don't post it.
Argue in the comments or be disrespectful in your responses. Even if you receive a negative or rude comment, respond graciously and take further discussions offline.
Post about controversial or polarizing topics. If it might be divisive, choose another subject to feature in your post.
Post only about your listings or real estate deals. While social media is a great place to market properties and generate interest, if that's all you ever post about, people will start scrolling past. Mix it up to include other types of posts, so your social media channels offer a variety of topics.
Talk down to your audience. Avoid using a condescending or patronizing tone, especially when posting about real estate topics.
Post unattributed quotes or unsourced information. Be sure to give proper credit when you post or share something that isn't original to you, including photographs.
In addition to helping you in your career, social media can also be a lot of fun. Remember to keep posts and comments in perspective and enjoy keeping in touch with clients, friends, and family. When used properly, social media can be a creative outlet and a conduit for building relationships.
AHS assumes no responsibility, and specifically disclaims all liability, for your use of any and all information contained herein.