You've likely worked hard to amass experience in a particular market or niche in your real estate career, and now it's time to put that expertise to work for you and your clients. Chances are that you were drawn to working in a particular segment because you enjoy it and because you already had some foundation in a specific area or with a certain group. Here are some ways to leverage the market experience that you've built to catapult your business and service offerings: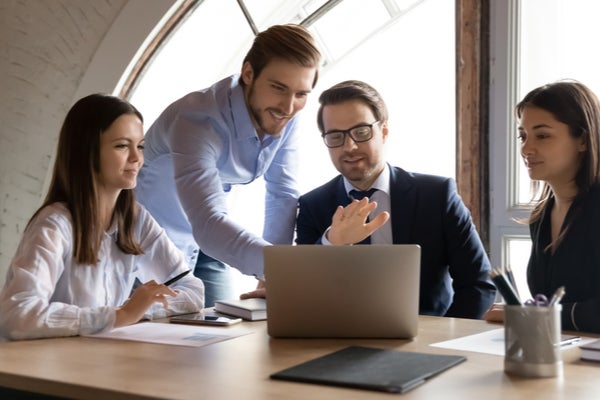 Metropolitan area
If you're experienced with real estate transactions in a particular city or metropolitan area, promote that experience on your business cards, social media, website, and marketing materials. Feature the number of years you have lived and/or worked in an area and explain how your in-depth knowledge of local neighborhoods can benefit buyers and sellers.
Rural
Buying homes and land in rural areas can require specialized knowledge and information. Following land sales, pricing, infrastructure, and knowing the ins and outs of contract differences can help buyers better negotiate and navigate rural real estate purchases. To reach potential buyers and sellers in rural areas, position your experience and knowledge in your marketing materials and let clients and colleagues know that you've devoted time and energy to developing this specialty.
Demographic
Perhaps your real estate niche is helping a demographic, such as first-time buyers, growing families, empty nesters, or downsizers. Understanding how to serve a particular group and the specific challenges each face can be a valuable advantage in real estate transactions. To reach your demographic, focus on advertising channels that are most likely to target your niche. For example, first-time buyers are more likely to be influenced by social media and digital advertising, while retirees looking to downsize might be more likely to read ads in periodicals and performing arts programs.
Sellers
If your specialty is handling listings and focusing on the seller side of transactions, you'll want to include data in your marketing materials and website that shows how many successful sales you've had, the average number of days on the market, and any other impressive sales statistics. You'll also want to communicate what makes your approach to marketing listings successful. Is your forte creating highly effective listing descriptions, videos, and marketing materials? Do you have a well-established network of colleagues with prospective buyers to access? Are you relentless with marketing properties? Stress what unique steps you take to align yourself with sellers' goals.
Relocation
Working with relocating clients presents a host of special challenges to help newcomers find a home and settle into your new city. If you have experience with this niche, reach out to large corporations and companies in your vicinity who often hire workers from other locations. Start with the human resources department and find out who handles relocation benefits for the organization.
Luxury
If your experience includes selling luxury homes, personal connections are key. Attending social events like art openings, symphony concerts, charity fundraisers, advertising in programs, and sponsoring such events can help you meet prospective clients and get the word out about your knowledge and background.
No matter what your area of expertise is, an American Home Shield® home warranty can bring unmatched value to transactions of all types. American Home Shield's customizable, affordable real estate edition plans are designed just for home buyers and sellers at real estate-only prices.
For more information about the advantages of home warranty coverage for everyone involved in real estate purchases, including agents, contact your American Home Shield Account Manager or visit ahs.com today.
AHS assumes no responsibility, and specifically disclaims all liability, for your use of any and all information contained herein.