When buyers fall in love with a property, it can be tempting to get to the closing table as quickly and efficiently as possible, especially in markets where inventory is low and homes sell fast. In the process, forgoing a home inspection could be a potentially costly mistake for your clients. Make sure your clients understand the advantages that home inspections can provide before they make a decision: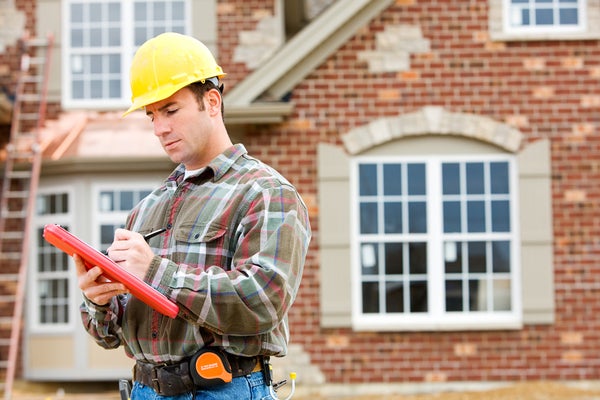 A home inspection offers buyers an objective evaluation of a property and can provide useful information about the condition of the structure and many systems. Exterior and interior items like the roof, electrical and plumbing systems, HVAC, appliances, and the foundation are often inspected, among other things.
Home inspection reports often describe the physical condition of structures and system components and may include helpful photographs. The report may also identify issues that need repair or replacement as well as safety concerns. The written report that many inspectors provide can be a useful document not only during the real estate transaction but for homeowners to keep and reference in the future.
Lenders may require home inspections for financing, and some real estate companies require buyers to sign written documentation if they decline a home inspection.
Home inspections can also be beneficial for new construction. Even new systems and appliances can malfunction, and contractors can make errors during the building process.
Buyers can learn a lot about their new home through the home inspection process, such as how systems work, how to maintain them, and where controls and shut-off valves are located.
Home inspections can help boost buyer confidence by reassuring them that systems are in working order and that the home likely doesn't have any hidden defects. Knowing the home is structurally sound can also ease their minds.
Sellers can also leverage home inspections to help them pinpoint repairs that need to be completed before marketing the home.
Additional inspections may be needed (or recommended) for some homes to examine and test for issues not included in general home inspection reports, such as radon, asbestos, termites, mold, lead paint, and other conditions. Swimming pools and hot tubs may also require additional, specialized inspections.
American Home Shield® home warranties can help mitigate inspection issues and negotiations to keep real estate transactions on track. With home warranty coverage, buyers have the assurance that many home system and appliance components are protected during the first year of ownership, which helps protect their budgets from repair or replacement costs of covered items.
With Livable and Forgivable coverage included in every plan, American Home Shield home warranties cover breakdowns due to:
Old age
Lack of maintenance
Rust, corrosion, and sediment
Undetectable, pre-existing conditions
Mismatched systems and improper installations
Removal of defective equipment
Refrigerant capture, reclaim, disposal
To find out more about how American Home Shield home warranties can benefit buyers, sellers, and home inspection negotiations, contact your Account Manager or visit ahs.com.
AHS assumes no responsibility, and specifically disclaims all liability, for your use of any and all information contained herein.