What does it take to establish a lucrative real estate career? While training and experience certainly matter, certain characteristics and qualities can also pave the way. Here are some of the common traits that veteran real estate professionals often share: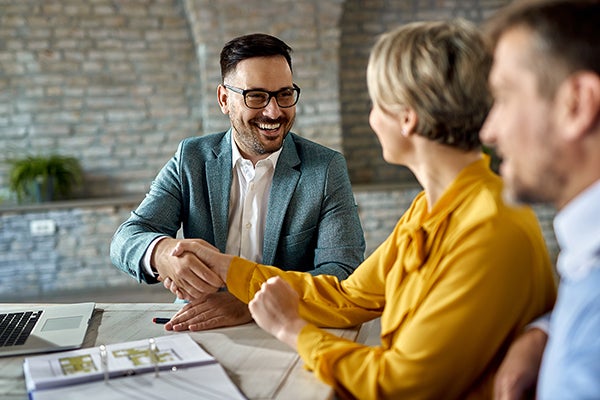 Enthusiasm
Exhibiting eagerness and excitement about the real estate process sets a positive tone with clients and colleagues. When you show enthusiasm for your job, you exude positive energy that can be contagious. People working with you can see that you enjoy what you do, which makes them feel valued and appreciated.
Passion
A real estate career can be challenging. There are long hours, disappointing deals, market fluctuations, and other hurdles to overcome. Having a real passion for what you do can help keep you motivated when the going gets tough, and can help make the good times even better.
Persistence
Not every deal falls into place easily, and not every marketing effort is successful. Successful agents know how to persevere and keep trying to keep deals alive and to build business. Persistence isn't always easy, but it can make the difference between failure and triumph.
Optimism
Maintaining a positive outlook, even when things are not going well, is important for you and those around you. Adopting an optimistic mindset can make things more pleasant for everyone concerned and help keep emotions and reactions on an even keel. Hopefully, agents who approach situations appear more confident, which can engender trust in clients and respect in colleagues.
Motivation
Most successful real estate professionals have a lot of drive that comes from within. Building a real estate career takes self-motivation, discipline, and determination.
Patience
Some real estate deals can take a long time to come together, some listings can take a long time to sell, and most real estate success doesn't happen overnight. Patience is an important attribute for agents to exercise, whether you're working with picky clients or trying to build your business.
Flexibility
In real estate, circumstances can change quickly, and deals can turn on a dime. Agents can think they have their day all planned when a surprise comes along and turns their schedule upside down and inside out. Savvy real estate agents learn the importance of flexibility and being able to change courses quickly and seamlessly.
Honesty
Being forthright isn't always easy for real estate professionals. Telling clients what they need to hear instead of what they want to hear can be difficult. Building a reputation on honesty and integrity can gain the respect of clients and colleagues and lead to a long and fruitful career.
Compassion
To be a successful agent, you must truly care about your clients' goals, wishes, preferences, and circumstances. Clients feel valued and appreciated when you show empathy, concern, and compassion. One of the best ways to show clients that you care about them long after deals close is to include American Home Shield® home warranties in transactions. Real Estate home warranties from American Home Shield offer your clients repair or replacement protection for many important home system components and appliances that break down over time. This coverage, which is offered to your clients at special Real Estate Edition discounted pricing, has valuable benefits for buyers and sellers alike and can help streamline real estate transactions. For more information, contact your American Home Shield representative.
AHS assumes no responsibility, and specifically disclaims all liability, for your use of any and all information contained herein.