Is your website doing its job? If it's not bringing in leads to your business, it's probably not working as hard for you as it could. Here are some ways to leverage your website to help land new business: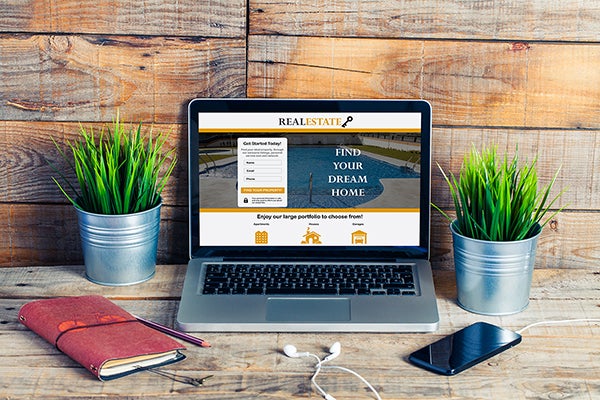 Update
After creating a website, it's easy for busy real estate professionals to forget about it. This can be a costly mistake, however, because a stagnant website isn't delivering many benefits. To get the most advantages, it's important to update content and information regularly.
Personalize
While it's certainly important to post information about your background and experience on your website, it's also important to give prospective clients a glimpse of your personality. Include succinct descriptions of your strengths, attributes, and business style as well as your hobbies and interests along with your professional credentials.
Photos
Don't be shy about including pictures of yourself. Prospective clients like to associate a face with a name, so include a variety of pictures of you in business and casual settings. It's also a good idea to share videos of you in action with real estate clients as well as video greetings or informational segments.
Appeal
On your website, make it clear that you welcome referrals and new business. Make it easy for people to share leads with prominent links for contacting you. Consider including a Q&A or FAQ section for new clients to answer some of the questions they may have about doing business with you.
Contact
Prospective clients and referral clients may wish to reach out to you in different ways, so share a variety of ways to connect. Your contact information should include phone, text, email, social media, and direct message information. Make sure the contact information is easy to find on every page of your website and not just buried in one section.
Relationships
It's important for prospective clients to know that you value their business and relationship. Show clients that you go the extra mile by protecting their home investment and household budget with American Home Shield® home warranty coverage. With American Home Shield protection, your buyers and sellers won't have to worry about stress from unexpected, covered home system and appliance breakdowns. Your clients will also enjoy special, real-estate-only plan pricing. Contact your AHS Account Manager today for more information about how American Home Shield Home can help build strong relationships and referral networks.
Respond
When you get leads, referrals, or queries through your website, respond as promptly as possible. Time is often of the essence for real estate clients, and they may be contacting different agents. This is your chance to show them that you are responsive to their needs and will be a good communicator if they choose to work with you. Make it a priority to regularly check the website contact avenues and reply to messages as quickly as possible.
Updating your website design can also help increase readership and engagement. Look at ways to streamline the site and make it easier to use. Colorful and simple graphics can add interest and capture the attention of visitors. Ask friends and colleagues to access and navigate your website and offer suggestions for improvement.
AHS assumes no responsibility, and specifically disclaims all liability, for your use of any and all information contained herein.