Are you taking full advantage of all the selling tools at your disposal? If you're not using video to help sell, you may not be maximizing your potential. With today's technology, videos are easier than ever to create and disseminate to clients and the public. Here are some ways to put videos to work for you: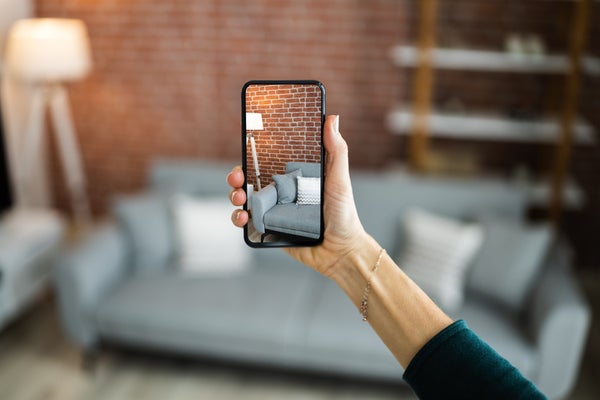 Showings
Videos can help you show homes remotely, either as previews or in cases where clients can't tour in person. You can also post video showings in online listings for potential buyers to peruse. Video showings can be great timesavers as well as effective marketing strategies.
Social Media
Including videos of your listings on your social media platforms is a great way to advertise the properties and attract interest. Encourage your followers to share the videos on their pages or to pass along the information to friends and family who may be interested in moving. You can also use videos on your social media accounts to promote yourself and the real estate services you provide. Videos can be a much more personal way to connect with potential clients than printed marketing materials.
Listing Prep
Helping clients prepare their homes for listing and showing can be done very efficiently via video. Instead of walking through in-person, sellers can send you a video of their property's interior and exterior, and you can help them prioritize what needs to be done to make the best impression. Seeing the home on camera can also help you plan to capture the best shots and angles for promotional materials.
Inspection Negotiation
If issues arise during the home inspection process, video can be an invaluable tool to help both buyers and sellers understand the nature and scope of the problems. You can also use video to visually communicate how reported deficiencies were corrected or repaired.
Final Walkthrough
If clients can't participate in final walkthroughs in person, you may be able to employ video to show them the final state of the property. Via remote walk-through, clients can view the home's condition before they close the transaction. Check with your lender or closing attorney for guidance.
STREEM®
This innovative, interactive video tool may be your best solution for staying connected with clients and keeping business moving forward, even from a distance. STREEM is a dynamic new video chat tool and enhanced communication platform from American Home Shield®. It can help you interact with clients, build relationships, and keep transactions on track even when you can't be face-to-face with buyers and sellers. STREEM features one-way video and two-way audio, which lets you talk live with clients during the video and handle common real estate tasks remotely, including virtual home tours, listing preparation, documentation, and others. Other features include a laser pointer, quick draw capability, and Streemshots® for capturing full-resolution photos. To find out more about how STREEM can help you provide unique service, enhanced communication, accelerate decision making, and work more productively, contact your American Home Shield Account Manager.
AHS assumes no responsibility, and specifically disclaims all liability, for your use of any and all information contained herein.