No home is perfect, but If you've been asked to list a home with some obvious downsides, you may wonder how to approach a marketing strategy. First, it's important to remember that what may be a flaw to some buyers can be acceptable -- and sometimes even desirable -- to others. For example, while you may see a home built in the 1950s as outdated, the right buyer may see a rare mid-century gem. Here are some ideas for marketing homes with less-than-perfect characteristics: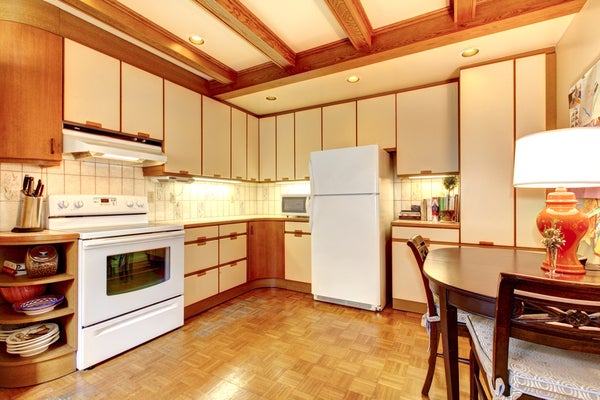 Busy street
While it's true that many prospective buyers value homes on side streets and cul de sacs, listing a home on a major thoroughfare doesn't have to prompt objections. It can be helpful to point out that buyers often get more house for their money on busy streets and that such locations can be more convenient and time-saving. Talk to the sellers about pricing the home to enable buyers to install landscaping or fencing for privacy or gather some estimates of what such improvements would cost and share the information with prospective buyers.
Age
Older homes may be better built with higher quality materials, craftsmanship, and details. In addition, the architecture of mature homes can be particularly attractive and even have historical significance in some cases. In marketing, point out any improvements and upgrades that could add value to the home and save future maintenance costs, such as a new roof or HVAC equipment.
Outdated
A home in good structural shape but needs a little TLC could offer buyers a chance to make the home their own without the waiting time and hassle of new construction. Such properties may also offer buyers the opportunity to buy in established, respected neighborhoods.
Primary suite upstairs
In today's two-story home designs, the primary suite is often located on the ground floor. However, having the primary suite on the second floor can offer distinct advantages. In addition to being closer to children's rooms, a second-floor primary bedroom and bath offer more privacy and can be quieter. Buyers won't have to worry about listening to footsteps above while they try to sleep or relax, and the higher floor location may also have better window views.
First-time buyers
Often motivated to find something within a tight budget, first-time buyers may be more receptive to buying and living in a home with drawbacks. New homeowners may also be more enthusiastic about renovating or making DIY improvements.
Price
Pricing a home with disadvantages can be an important facet of your marketing strategy. Talk to buyers about the importance of setting a listing price that is attractive enough to entice buyers to overlook the negatives or that leaves enough room for buyers to make needed changes.
American Home Shield® home warranties can be valuable marketing tools for any listings, especially for older homes or those where previous maintenance of systems and appliances may be in question. That's because American Home Shield offers Livable and Forgivable coverage, which includes:
Older items, no matter their age
Undetectable pre-existing conditions
Items without maintenance records
Breakdowns caused by lack of maintenance
Malfunctions due to sediment, rust, or corrosion
Removal of old, defective items
Duplicates of the same item, like that extra fridge
In addition, American Home Shield offers a 30-Day Workmanship Guarantee, which means that if a covered homeowner has an issue with a completed repair within 30 days of service, we'll send a contractor back out for free. For more information about how home warranties can work for you and your clients, contact your American Home Shield Account Manager or visit ahs.com today.
AHS assumes no responsibility, and specifically disclaims all liability, for your use of any and all information contained herein.