An important part of growing your real estate business is creating and communicating your agent identity to prospective clients. When people consider whether they want you to represent them, they need to know who you are, what you can do for them, and how you approach the business of real estate. In marketing terms, this is known as branding. Here are some tips on how to define and develop your particular brand: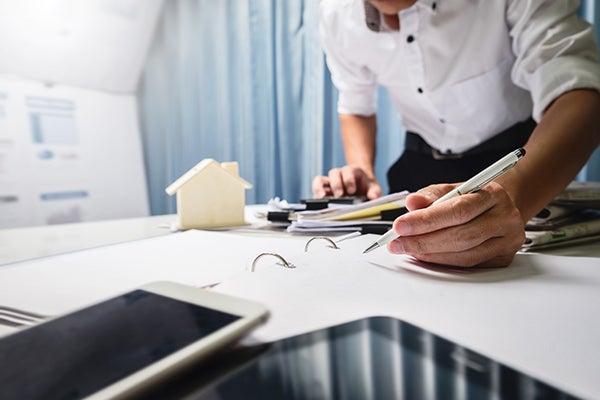 Set a mission statement.
In writing, summarize your goals and priorities as a real estate agent. Share your statement with colleagues and family, asking for their input. After you've refined your mission statement, use it to guide and fashion your marketing messages. This will help you focus and communicate what's special about you.
Pick a niche.
If there's a certain client demographic or part of town that particularly interests you, focus on developing and communicating that specialty. For example, if you enjoy working with first-time homebuyers, target your marketing to young people and highlight your aptitude for serving first-time buyer needs as well as your experience. If you know a particular neighborhood or region well, pay close attention to news and events in that area and market yourself to clients moving in and out of the location.
Set a consistent marketing style.
When developing and designing your marketing materials, settle on a writing style, layout, colors, and even fonts that you like, and use them consistently. Let your marketing style reflect the type of clients you want to attract as well as your personal preferences.
Highlight your strengths.
Don't be shy about sharing your skills, talents, knowledge, and experience. Part of letting prospective clients know who you are is letting them know your proficiencies. In addition to communicating your strengths, share any awards, degrees, or certifications you've achieved. Your accomplishments can all be worked into your brand equation.
Get personal.
While it's important to have a strong professional image, letting your personality shine through your marketing efforts is critical in establishing your brand. Be sure to include photographs and videos of yourself in your marketing materials and your social media accounts.
Go above and beyond.
Your brand should reflect your commitment to providing service excellence to your clients. For example, if building long-term relationships with clients is one of your goals, make sure that commitment is reflected in tangible ways. Adding American Home Shield® home warranty coverage to transactions lets clients know that you care about them long after deals close by offering them budget protection for covered home system or appliance breakdowns due to normal wear and tear. Giving concrete examples like this of your willingness to go the extra mile gives clients useful insight into your professional commitment as well as into your brand.
Remember that your brand can and should evolve as your real estate career grows and changes. If you haven't done a brand refresh in a while, maybe it's time to look at your mission statement and marketing materials to see if they could use some updating.
AHS assumes no responsibility, and specifically disclaims all liability, for your use of any and all information contained herein.