As a real estate professional, you want every client you serve to have a good transaction experience and to be happy with their home investment. Hearing that clients may have second thoughts or regrets after closing can be highly discouraging and disappointing for you and them. Fortunately, there are some steps you can take to help minimize buyers' remorse. Here are some of them: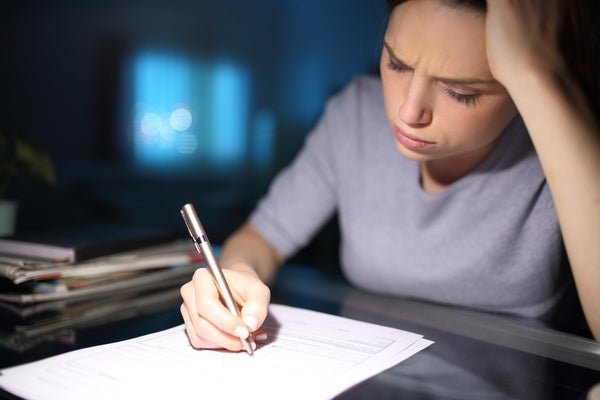 Show properties that are within your clients' budgets. Advise them to get financial guidance and mortgage approvals before the home search begins, and then stick to those parameters. If a client asks to see a property that's over their original budget, counsel them to think seriously about whether it would be too big of a stretch before making the showing appointment.
Help your clients properly estimate closing costs and moving expenses. First-time buyers especially may not realize how these costs can add up, and even veteran homeowners can forget how they are calculated. Go over the closing costs that they your buyers can expect to pay before they submit an offer and keep them apprised if those change along the way.
If clients purchase a property that needs renovations or improvements, help them form realistic appraisals of the scope, costs, and timeframes for the work. The popularity of home improvement television shows can make renovations look easy, fun, and smooth when that's not always the case. It's easy to get caught up in the creativity and excitement of redesigning and redecorating to underestimate the time and expenses involved. When this happens, clients can easily get overwhelmed and disheartened after move-in when they realize they may not be able to fulfill their plans, leading to buyers' remorse.
In addition to showing homes, make sure you also show your clients the neighborhoods and surrounding areas. In many cases, buyers' remorse can be more about disappointment in their surroundings than about the actual property itself. Ask your clients what types of amenities and features are important to them in a community to help them find an area that fits their needs and expectations.
Make sure your clients fully understand the home inspection report and what the results may mean for future maintenance and their budgets. If needed, get clarification from the home inspector or gather contractor estimates if the seller won't negotiate needed repairs.
Add a home warranty. American Home Shield® home warranty coverage can help reduce buyers' remorse by giving homeowners important budget protection for some of the most common home system and appliance component breakdowns. When a covered breakdown occurs after move-in, buyers have a reliable repair resource which can save them time, frustration, and worry about finding a dependable service professional. For more information about American Home Shield's affordable, customizable Real Estate Edition plans at special prices, contact your Account Manager or visit ahs.com.
One of the most important things you can do to build long-term client relationships is to stay in touch after transactions close. Follow up with your clients after they move in and get settled and ask how they like their new home. Even if they are having some remorse, you may be able to walk them through it or point them toward resources that can help. They'll know that you care about them beyond the closing table, which will mean a lot.
AHS assumes no responsibility, and specifically disclaims all liability, for your use of any and all information contained herein.