Do you ever wish you could cram more hours into a day? Do you often find you check off less on your "to-do" list than you had hoped? Would you like to operate more effectively and efficiently? Making the most of your mornings can help you be more organized and less stressed. Here are some ways to make mornings work for you: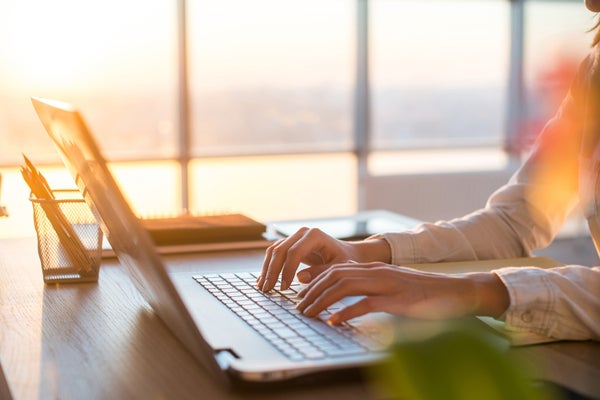 Start the night before.
Make a list of tasks you need to accomplish the next day and prioritize the most important ones. Organize your clothes to make getting dressed easier and faster. Gather your phone, keys, computer, wallet, and anything else you need to take with you, so you don't waste time looking for something before you leave. By prepping the night before, you'll get your day off to a smooth (and faster) start.
Wake up earlier.
Even 15 extra minutes in the morning can give you a head start on the day. If the idea of an earlier wake-up call is hard for you, try setting your alarm ahead in five-minute increments each day. Resist the urge to hit snooze and turn on some music or the news to ease into the day.
Be proactive by attacking the priorities on your list right away.
Get the most important and difficult tasks out of the way before your day gets derailed by unplanned issues and responsibilities. Things can pop up to throw you off schedule as the day progresses, so checking critical things off in the morning helps you to be efficient and responsive.
Answering emails and messages in the morning.
When things are relatively quiet and there are fewer distractions, it can be efficient. However, have a time limit, so you don't lose track of time. Set a phone alarm to remind you to move on to another task and return any remaining messages later. Do the same with reading websites or checking social media to keep you on track and on schedule.
Breakfast meetings.
They are a great way to stay connected, be productive, and save time all at once. If someone suggests a lunch or dinner meeting, ask if they would be willing to meet for breakfast or coffee instead.
Listen to industry-related news or podcasts during your dressing and transit time.
Staying up to date on real estate, market, and economic forecasts is important for real estate professionals but can be time-consuming. Multi-task by listening to industry reports while you're doing other things.
Your American Home Shield® Account Manager can help you with other ways to make your mornings more productive and your afternoons, too. American Home Shield has various resources and customizable marketing tools for real estate professionals that can help save time and effort while building business and keeping clients satisfied. MyAccount PRO is an online portal that saves you phone calls and lets you securely access a variety of functions and records. With MyAccount PRO, you can enter a new home warranty plan application, add and edit closing information, change customer plans, place service requests, email order confirmations and escrow information, plus more. Contact your Account Manager today to learn more.
AHS assumes no responsibility, and specifically disclaims all liability, for your use of any and all information contained herein.