Congratulations! You've chosen to start a real estate career, which can be a rewarding and fulfilling profession. You'll have the opportunity to help families find their dream homes and to help sellers move onto the next phase of their lives. Since no two real estate transactions are alike, you'll likely have different challenges every day. Here are some suggestions to keep in mind as you launch your new career: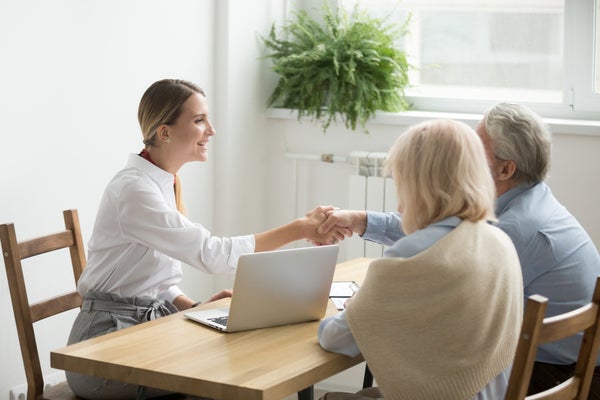 1. Build knowledge.
Your clients and your colleagues will depend on you for information and expertise. Keep up with market reports and forecasts, both locally and nationally. Attend industry functions and meetings to glean in-depth knowledge and read trade publications and online forums. In addition to market data, it's important to learn about your community and what makes it special, as well as what issues it faces. The more you know, the more you can guide your clients and make decisions with confidence.
2. Build a presence.
To reach prospective clients, it's important to build an identity that's unique to you. If you don't already have social media accounts like Facebook, Instagram, Twitter, LinkedIn, and others, now's the time to set up those platforms. Post regularly, and make sure to interact by following other accounts and commenting frequently. You can also build a presence through marketing materials, advertising, and community involvement.
3. Build a network of trusted service providers.
It takes a village to sell homes, so start partnering with other experienced and trustworthy professionals to help with the transaction process. In addition to lenders, you may need to call on home inspectors, pest control providers, home insurance professionals, a home warranty company, pool inspectors, photographers, roofers, painters, and other service providers to help close transactions or to provide the information your clients need to make decisions.
4. Build a reputation.
In the real estate profession, honesty and integrity matter. Make sure your words and actions always enhance your reputation as a partner who can be trusted. By being discreet and having a positive attitude, you'll earn the kind of respect and standing that will attract prospective clients and referrals.
5. Build relationships.
Real estate is a relationship-oriented business. Every transaction revolves around the relationships you've forged with your clients, colleagues, and service partners. The stronger your relationships are, the more successful you're likely to be in the industry. Looking for ways to go the extra mile for your clients and to streamline transactions is the best way to deliver the kind of service excellence that leads to strong relationships. American Home Shield® home warranties give your buyers and sellers the protection they need at Real Estate Edition prices while showing that you care about them far beyond the closing table. With customizable home warranty plans designed with input from real estate professionals like you, there's an American Home Shield home warranty plan that's just right for each and every client.
Your American Home Shield Account Manager can give you more information about home warranties and offer you complimentary marketing tools to help launch your career. Contact your dedicated Account Manager today, or call 888.776.4663.
AHS assumes no responsibility, and specifically disclaims all liability, for your use of any and all information contained herein.