As a real estate professional, being active in your community is a great way to raise your profile, meet new prospective clients, and stay connected with current and former clients. With your busy schedule, keeping up with local events can be challenging. Here are some suggestions to help ensure that you don't miss anything: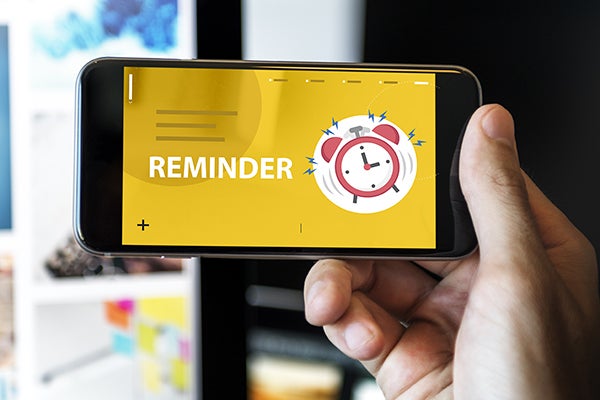 Create a master calendar for the year.
Whether you use a digital calendar or an old-fashioned paper one, keep a record of all upcoming events that you may be interested in attending. Start with events that you enjoyed last year and add new ones as you learn about them. Having the events all in one place can help you plan in advance and decide which ones make sense for you to attend.
Schedule them on your work calendar, too.
Since networking is important for your job, be sure to add events that you want or need to attend in your professional calendar as well. That way you don't double book those time slots or over schedule yourself.
Set reminder alarms on your phone.
For those really important events that you don't want to miss, setting phone alarms can be beneficial. Set one alarm for the day before the event, as a reminder, and set another for the time you need to leave in order to be punctual.
Get on email lists for community organizations and charities.
Announcements and plans for upcoming events are often communicated by email, so being on this list can keep you in the loop.
Use social media.
By following friends on social media, you can see which events they like to attend as well as events they may be promoting. Social media can also help you stay aware of future events with tools like the Facebook events feature.
Take advantage of apps that help track local events.
A wide variety of apps can help you keep track of events and happening in your areas, so check out the selection and choose one or two that seem right for you. The easier the app is to access and navigate, the more likely you'll be to use it.
Join!
When you're active in groups like organizations, charities, and clubs, you'll find out early about future events and plans. By serving on event organizing committees, you can also help plan and execute the events, which can help you meet and network with even more people. Being an event planner and organizer can also demonstrate many of the same professional skills that help you shine as a real estate professional, which can attract prospective clients and enhance your reputation.
Ask friends and colleagues to share their plans with you.
Let friends know that you're interested in attending community and area events so that they'll tell you about their plans and perhaps even invite you along.
When you attend events, have a supply of business cards or giveaways with your contact information to hand out when you meet new people, and be sure to ask for their cards or contact information in return. Make time to follow up with your new contacts soon after the event to let them know that you enjoyed meeting them and hope that your paths soon cross again.
AHS assumes no responsibility, and specifically disclaims all liability, for your use of any and all information contained herein.