According to the U.S. Census Bureau and the U.S. Department of Housing and Urban Development, new residential construction in February 2022 included 1,859 building permits, 1,769,000 housing starts, and 1,309,000 housing completions. If you're marketing some of these new construction properties, you may be looking for ideas. Here are some ways to attract potential buyers: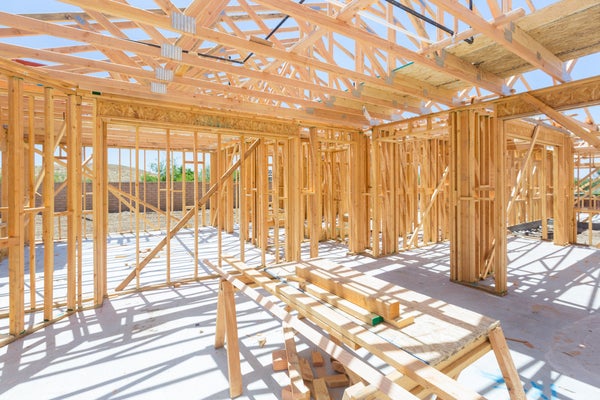 1. Open houses
Conducting tours of model homes or even partially completed homes can be an effective way to draw attention to new construction. Be sure to have detailed information on hand regarding floorplans, decorating allowances, and customization options. It's also helpful to have the builder or a representative at the open house to answer questions from prospective buyers.
2. Website
An online presence for new construction can help potential buyers find developments and do some basic research to determine their interest level. Be sure your website includes comprehensive written descriptions, floorplans, renderings, elevations, neighborhood information, builder credentials, and contact information. If available, testimonials from residents or previous clients of the builder are also effective.
3. Social media
Blanketing social media platforms with new construction announcements and progress reports can generate interest and lead to potential sales. Be sure to include photos and videos as often as possible and respond to comments and direct messages promptly.
4. Digital tours
Digital tours of model homes, completed homes, or 3-dimensional floor plans can give prospective buyers a visual impression of new construction without actually being on-site. Be sure to update visual tours as construction progresses.
5. Home shows
If there are home shows scheduled in your area, reserving a booth can help you meet homeowners and industry representatives in person. Have marketing materials and printed new construction information to distribute, and screens for showing visual tours and presentations.
6. Amenities
In your marketing materials, be sure to highlight the amenities new construction offers. Be sure to communicate desirable proximity to local attractions and any amenities the new development offers, especially the four "Ps": parks, pools, playgrounds, and ponds.
7. Home Warranty Coverage
In addition to offering valuable budget protection for buyers, American Home Shield® new construction home warranties are effective marketing tools. Picking up where builders' warranties and manufacturers' warranties often leave off, American Home Shield new construction home warranties provide coverage from years 2-5 of new construction, for a total of four years of important home warranty protection. With American Home Shield, home warranties can be purchased anytime within the first year of closing on new construction homes.
New construction home warranties can help provide prospective buyers with the additional reassurance, confidence, and budget protection they need to proceed with transactions. With American Home Shield's Livable and Forgivable coverage, even covered malfunctions that are due to defective installations or code violations are covered, subject to the limitations and exclusions of your plan. There's even additional coverage available for pools, spas, and other customizable options.
For more information about American Home Shield new construction home warranties, visit ahs.com or contact your American Home Shield Account Manager today. Your Account Manager can even help you with professional marketing materials and guidance.
AHS assumes no responsibility, and specifically disclaims all liability, for your use of any and all information contained herein.