It's true that clients look to you to help them complete their real estate transactions. While a successful closing is always the ultimate goal, most clients want to know that you've cared about them in the process. How can you demonstrate to clients that they matter to you? Here are six ways to show you care: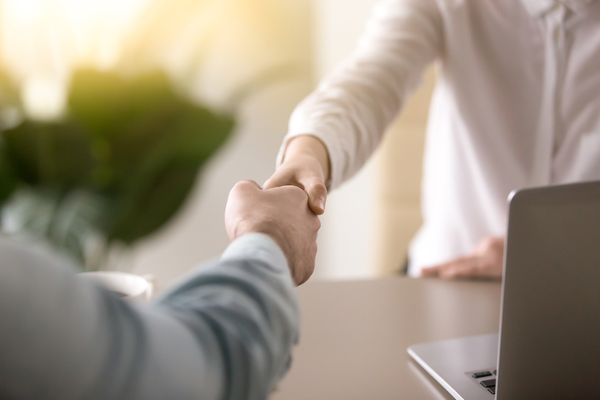 1. Listen
To hear what clients are saying to you, let them do most of the talking. Practice active listening techniques, such as repeating back what you perceive they are trying to communicate. If you're speaking in person, maintain eye contact as much as possible when clients are talking. Recap your conversations to make sure you haven't missed any important points. Listening carefully and closely indicates to clients that what they are saying matters to you.
2. Respond
Being responsive is critical in real estate relationships. When clients contact you via phone call, text, email, or messaging, reply as quickly as you can. Even if you're tied up with something else, try to get word to them that you've received their message and will be back in touch as soon as possible. Answering messages and requests quickly is tangible proof that your clients are a priority and that you care about what they need.
3. Communicate
Stay in touch with your clients and let them know what's going on every step of the way. Tell them what you're doing behind the scenes to make their deal happen. Always be honest and forthright in your conversations as well as in printed communications, so they clearly understand each situation as it comes. Check-in with them periodically to ask if they have questions or need clarification about anything.
4. Advocate
As your client's representative, take an active role in supporting their best interests. Remember that you're acting and speaking on their behalf in all discussions and negotiations. Let them know your willingness to advocate for them and your desire to represent them to the best of your ability.
5. Share
Sharing your experience, knowledge, information, and contacts is an effective and productive way to show clients that you care about them. By sharing what you know, you help make things easier for your clients and less stressful.
6. Protect
Buying or selling a home is a big financial step, and doing what you can to help protect your clients' budgets indicates that you care about them more than about the transaction alone. An American Home Shield® home warranty helps protect essential components of your clients' home systems and appliances and their budgets with industry-leading coverage at special Real Estate Edition prices. Contact your American Home Shield Account Manager today for more information about how home warranties can bring protection and value to your buyers and sellers alike.
One of the best ways to show clients that you care about them is to stay in touch and continue to nourish the relationship after the transaction closes. Reach out regularly to ask about their new home and to find out what's new in their lives. In addition to being good for business, building a lasting relationship with clients can also build rewarding friendships.
AHS assumes no responsibility, and specifically disclaims all liability, for your use of any and all information contained herein.