If you're buying a new home this fall, you might be worried about the home inspection. Here are some tips to make that process easier.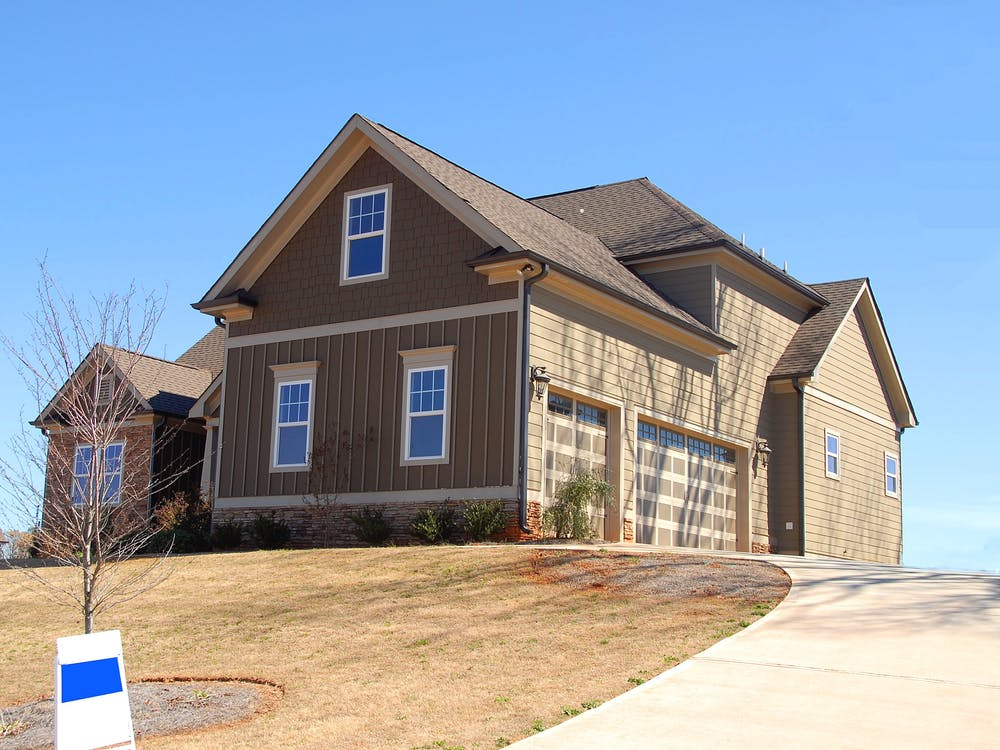 Getting an inspection on a home you're under contract to buy is pretty scary stuff. The results of the inspection could completely tank the sale, sending you right back to square one in the home buying process. It can be unsettling to go over a home with a fine-tooth comb, taking note of all its flaws and imperfections. And every house, even the most expensive one in the best neighborhood, has issues.
But there are ways to make getting a home inspection much less frightening. It starts with finding an inspector you can trust. The rest is just adjusting your expectations and mindset to make the most of the process and accept the results in a way that will benefit you in your negotiations.
Here are a few tips to make the inspection process less intimidating:
1. Choose a Great Inspector
Lots of people say you should never use the inspector that your realtor recommends, but regardless of who you choose, it should be someone reliable and trustworthy. It can be hard to research home inspectors while you're under contract on a home, though, because the research process can be time-consuming, and you usually only have a couple of weeks to organize the inspection. If you don't know who you want to use, do your research ahead of time. Not only can shopping around get you a better inspector, but it might also help you save on home inspection costs.
2. Embrace Imperfections
As previously mentioned, no house is perfect. All houses have problems — some have big problems, all have small problems and some have a combination of the two. Be ready to take the small problems in stride, and focus on the big stuff instead. You can replace a rusted-out trap under a sink, but do you want to upgrade from knob-and-tube wiring or stabilize the foundation?
3. Ask Questions
You should go with the inspector if you can, so you can see the things they notice and talk to them about it. Going on the inspection can also answer questions like, "Where is the water shutoff valve?". Good questions you might ask the inspector include, "Is that a serious problem?" and "Can I fix that myself?" Ask for clarification about anything that concerns you or you don't understand.
4. Think Analytically
It's time to put aside your emotions about the house and think analytically about what might be going on with it. Going into the home inspection and having all of the house's flaws pointed out while you're still thinking in emotional terms about the house can be upsetting. Try to set aside your feelings. A logical approach can help remind you that you don't have to buy the house if the inspection reveals serious problems, and you can still get out of the contract if it does. Remember, too, that smaller repairs can be negotiated before the sale is final.
5. Take Some Deep Breaths Before You Read that Report
The written report you receive from the home inspector will be extremely detailed and will include every flaw that the inspector noticed, with pictures and commentary, as well as other concerns the inspector may have had about the house. Not every single thing in the report will be a major issue. You may not even care that the doorknob on the linen closet in the upstairs hallway was installed backwards, but it'll be in the report.
Even in a house that doesn't have many problems, inspectors are required to spend a lot of time discussing routine maintenance concerns and small defects. So don't panic when you get the report. Many perfectly fine houses generate long inspection reports. Just look for serious problems that justify withdrawing your offer, and if you don't find any of those, focus on the repairs you would like to negotiate with the seller to have done before closing.
Home inspections can be pretty scary, but they don't have to be. Lots of home buyers are nervous about an inspection turning up big problems, but it's better for serious issues with a house to come up during the inspection process, when you can still back out of the deal. Yes, it's disappointing to lose out on a home because it didn't pass inspection, but you probably wouldn't have been happy trying to address its problems.
Use your home inspection as a chance to take a more analytical, logical look at the house you're buying and identify issues that need to be fixed before you close on the deal. Once you're in the home, you can work on sprucing up the small flaws. Turn to our Home Matters blog for home repair instructions and advice or contact American Home Shield® today for pricing and plans on home warranties.
AHS assumes no responsibility, and specifically disclaims all liability, for your use of any and all information contained herein.