Relocating to a new geographical area can be stressful and confusing. As a real estate professional, it's up to you to help make the transition a good experience for relocating clients. You will likely be one of the first people they meet in their new hometown, so you can represent your community and help your clients feel welcomed into it. In addition to the service you usually provide to clients, here are some things you can do to make relocation a little easier.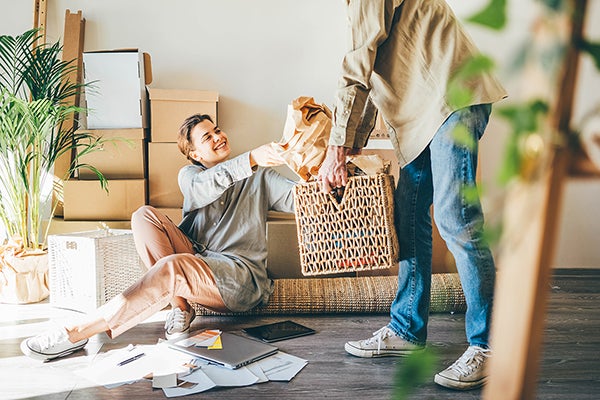 1. Show them around.
Whether virtually or in person, it can be beneficial to provide an overview of your area, showing your incoming clients the layout of your community and different neighborhoods, attractions, amenities, and points of interest. Helping them get a directional sense of where things can be extremely helpful when you start showing them properties.
2. Share personal experiences.
Tell clients about your experiences and lifestyle. Explain to them why you choose to live where you do, and what you like about the area. Since they are learning about the community, be sure to share your favorite restaurants, stores, and businesses for their future reference. At this stage, just about any information is good information for them.
3. Introduce them.
Your clients may not have had a chance to meet many people yet, so be sure to introduce them to friends and colleagues as you take them around, especially if they are in the same age group or have interests in common. If there's time, set up coffee or lunch dates with people you know, or include them on invitation lists for charity, social, and community events.
4. Be efficient.
Relocating clients have a lot to accomplish and may only be in town for brief periods of time before they make the big move. Be considerate by being punctual and organizing appointments and schedules to make the best use of their time. Share as much information as you can online or digitally, and offer to arrange virtual tours to save time.
5. Give them one less thing to worry about.
When clients move to a new area, they haven't had time to develop local contacts and resources to help them with things like home repairs and maintenance. In addition to industry-leading coverage and important budget protection, American Home Shield® home warranties provide reliable repair help in the event of covered failures. With over 15,000 dedicated network contractors, relocating clients won't have to scramble to find dependable professionals when covered malfunctions occur during the contract term. Contact your American Home Shield Representative for more information about how home warranty coverage can help you serve relocating clients.
Helping clients relocate to your area can be a rewarding and fulfilling professional experience. You'll have the chance to be an ambassador and to show your town in its best light. With a little extra effort and attention, you can be instrumental in helping your clients start a new chapter in their lives and a new adventure.
AHS assumes no responsibility, and specifically disclaims all liability, for your use of any and all information contained herein.