Whether your new clients are excited, nervous, confused, or confident, they all have one thing in common. By choosing you as their agent, new clients are trusting you to help them navigate significant financial and lifestyle decisions. They'll be looking to you for guidance, expertise, and support as they proceed with each step of their real estate transaction. Here are five things you'll want to tell every new client: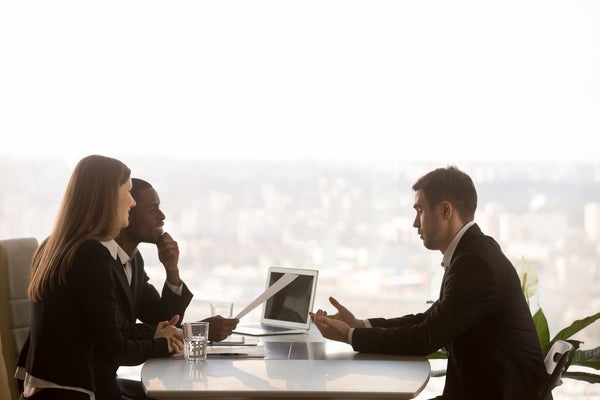 1. You will be available to answer questions and to help them.
New clients will want to know what they can expect from you and the services you provide. Having this conversation on the front end can help reassure them and will help set realistic expectations for all parties. Be sure to tell them that you'll be working tirelessly on their behalf, even during times when things may seem quiet, and they may not realize you're busy behind the scenes. Tell them that communication is important to you, and you'll always try to answer any questions or concerns as soon as possible. Tell them what to expect if you can't be reached during work hours or have an assistant or colleague who may return calls and messages. If you have certain hours in the evenings or on weekends that are reserved for personal or family time, let them know that as well. Be sure to tell clients that you will always be honest with them and their best interests.
2. You will listen to their needs.
It's important to let new clients know that their needs and wishes are your priority. Tell them that you share their real estate goals and will do everything you can to help them reach their objectives. Ask targeted questions so you can understand what's important to them in their real estate transaction, and practice active listening techniques to make sure they feel heard, and you gain the right information.
3. You want to partner with them and build a long-term relationship.
Tell clients that you want to be their real estate partner for this deal and for the future. Explain that integrity and professionalism are the cornerstone of your client relationships and that you care about them beyond this particular transaction. Make it clear that you want to work together to be an enjoyable experience and that you plan to do everything you can to make that possible.
4. Talk about market realities.
It's important for your clients to understand the climate of your local real estate market and how current conditions may affect their transaction. Share your analysis and expertise, backing up your statements with data and comparisons. Giving new clients a good picture of the pros and cons of the market can help prepare them for offers, negotiations, and timeframes.
5. American Home Shield® home warranty coverage brings value and protection to every real estate transaction.
Whether your new clients are buyers or sellers, an American Home Shield home warranty can bring value to their transaction. For buyers, home warranties provide valuable budget protection and peace of mind after closing. Sellers get important protection from unexpected breakdowns while their home is on the market*.
And American Home Shield Real Estate Edition home warranties were designed with input from real estate professionals to streamline transactions, reduce involvement after closing, and improve client satisfaction to help increase referrals. The largest in the industry, American Home Shield has paid $2 billion in warranty claims in the past five years, more than any other company. Make sure your new clients enjoy the protection of American Home Shield home warranty coverage.
*Sellers coverage is limited to $2,000 on covered repairs and replacements during the listing period. Additional limitations and exclusions may apply. See plan for details.
AHS assumes no responsibility, and specifically disclaims all liability, for your use of any and all information contained herein.