It's a new year filled with new opportunities and new challenges. How do you help get things off to the right start? As a real estate professional, you probably have some plans already in progress to help you succeed. There are likely some things you'd like to accomplish in your personal life, too. While it's impossible to know everything the new year holds, here are five smart steps to putting your best foot forward in 2022: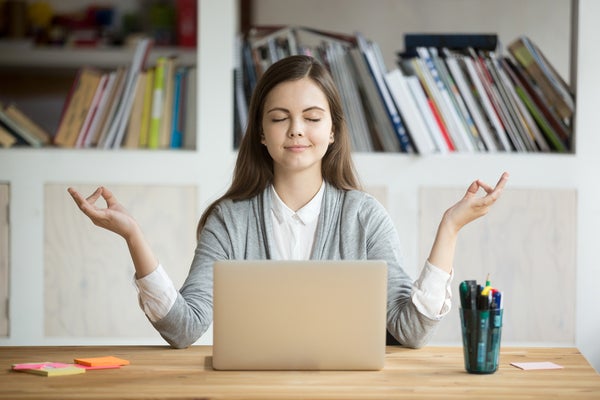 1. Take time to reflect on 2021.
What were the highlights of the past year for you? Why do these moments stand out? What were some of your disappointments? What do you wish you could go back and do differently? Making an honest assessment of the previous year can help you focus on what you need to change, improve, and refine for the year ahead. As you reflect, write down your thoughts so you can note any patterns or themes that emerge.
2. Set intentional, measurable, professional, and personal goals.
Decide what you'd like to achieve by the end of 2022, and break out the steps needed to get there. Write down some milestone markers on a calendar to keep yourself on track. If there are family members or colleagues who can help you achieve these goals, be sure to get their advice and buy-in before you start. Build-in some type of reward or celebration at the end of the year to help motivate you along the way.
3. Make any medical or dental appointments for the year.
At the beginning of the year, write down all the check-ups, well visits, and healthcare appointments you need to take care of. Then, with your calendar in hand, call each provider and schedule the appointments. Spread them out as needed throughout the year to fit your schedule but get them on the books.
4. Update your contact list.
This seemingly simple step may be more important than you think. Taking the time to organize and revise your contact list for both email and your phone could be a real timesaver in the long run and could help you stay in touch with clients and colleagues to share information and build relationships.
5. Contact your American Home Shield® Account Manager.
Now is a great time to get in touch with your American Home Shield Account Manager to see what new tools and strategies are available to help support you and your clients this year. Your American Home Shield Account Manager can also answer any questions or concerns you have and can help you streamline ordering processing and record-keeping. American Home Shield home warranties can help smooth transactions and give both buyers and sellers the protection they need at special Real Estate Edition prices. Your American Home Shield Account Manager can also show you how home warranty plans can be customized to fit each client's needs.
Getting off on the right foot can help set you up for success in 2022. Your partners at American Home Shield wish you a happy, healthy, and prosperous year!
AHS assumes no responsibility, and specifically disclaims all liability, for your use of any and all information contained herein.