Holidays can be stressful. A home warranty can alleviate some of the worry, so you can focus on what matters. Check out our 7 tips to avoid the headache!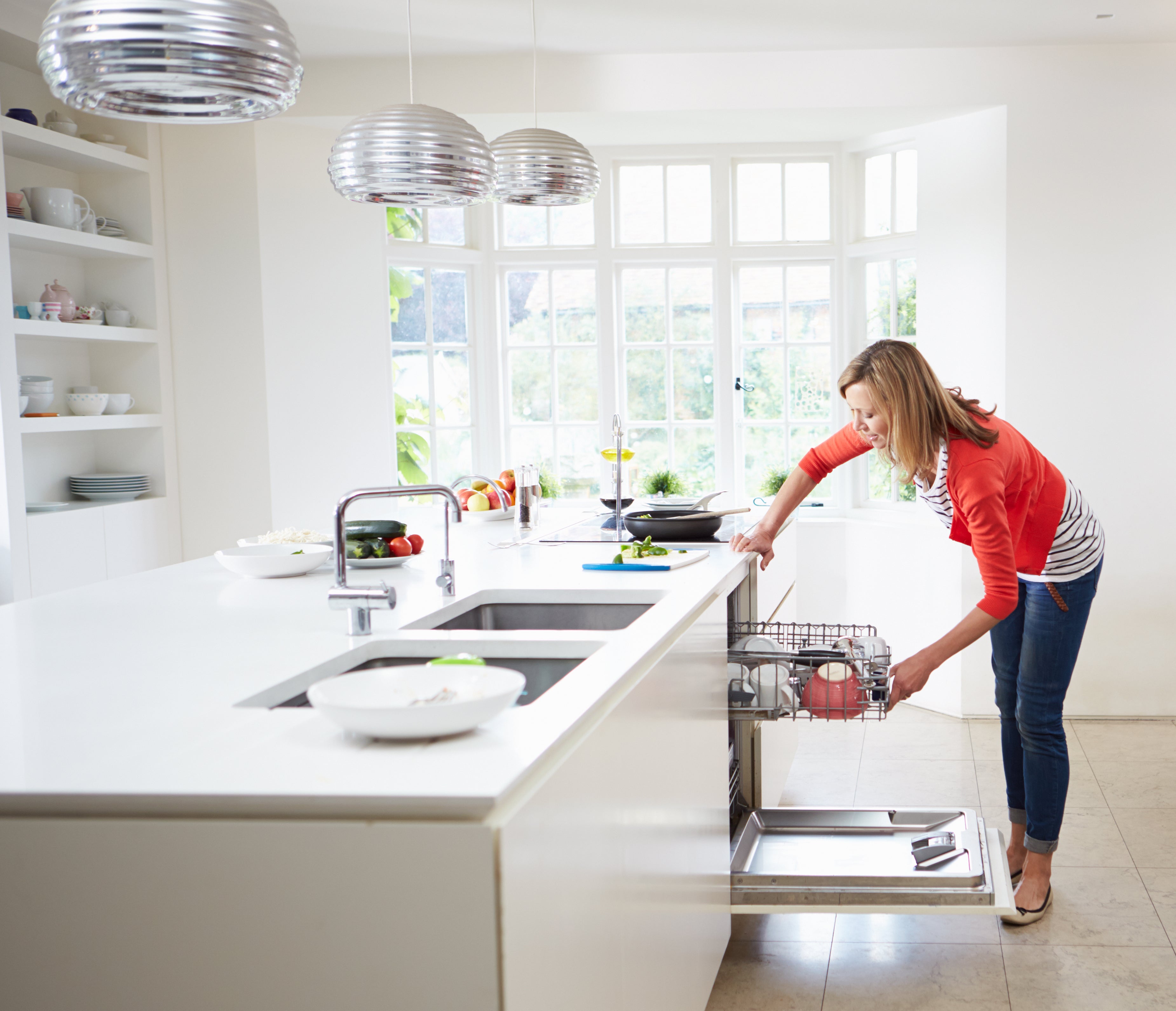 For all the joy that the holidays can bring, they can also bring a lot of stress. In between all that cookie-baking and gift-buying, it can be challenging to get someone to fix your broken dishwasher or HVAC system. Fortunately, there's a solution for any unexpected breakdowns that might put a damper on your holiday spirit: a home warranty plan.
A home warranty is an excellent way to protect your home from the unexpected hassle and expense of a breakdown. An American Home Shield® home warranty is a one-year service contract for the repair or replacement of covered home system components and appliances that typically break down over time.
Take a look at these seven common holiday season headaches that can be easily managed with a home warranty from American Home Shield.
1. Finding reliable help around the holidays
It can be just as challenging to find reliable home repair help during the busy holiday season as it is to get that Christmas dinner just right. With a home warranty plan, you'll have access to industry-leading expertise. American Home Shield will find the right licensed personnel and eliminate the need for you to locate qualified help during the busy days leading up to and during the holidays.
2. Managing unforeseen expenses
Repairing something as major as your home heating system could cost you thousands of dollars. Such a huge expense can be stressful at a time when you're already spending money on gifts, food, decorations and other miscellaneous holiday expenses. But with a home warranty, you'll only need to pay the monthly fee for covered repairs along with a trade service call fee, which is a fixed amount that's easy to plan for.
3. Dealing with essential system disruptions
During the holidays, you want to spend your time shopping, wrapping gifts, cooking delicious meals, or decorating your home with family and friends. You don't want to deal with flickering lights, flooding due to a busted pipe or being able to see your breath indoors when the furnace kicks the bucket. American Home Shield coverage gets your essentials — plumbing, HVAC, electrical, water heater, even the garbage disposal — back in working order so you can continue enjoying the most wonderful time of the year.
4. Playing host with a broken appliance
A broken dishwasher or refrigerator can really put a damper on your holiday festivities. A home warranty plan offers a simplified repair process on covered items. You no longer have to worry about a crisis caused by appliance or system breakdowns at a time when holiday planning is more stressful than ever. American Home Shield is your ally in home ownership — when something goes wrong, simply call or go online to request service and rest assured knowing that your home warranty plan helps cover the unexpected costs.
5. Paying the full cost of repair or replacement
In the event of a breakdown, insurance usually reimburses the value of the item minus depreciation. This means you will not be reimbursed the full amount paid at the time of purchase. With a warranty plan, you won't have to pay for the actual repair or replacement of covered items, and your contract will cover repair or replacement of covered items regardless of age, make or model.
6. Finding enough time to coordinate home repairs
Finding reliable help that suits your budget, following up and replacing parts all involve a considerable time investment. Since the costs associated with repair and replacement are so high, it's not wise to skimp on the research and effort needed to get a satisfactory solution. A home warranty plan will save you time when you need it the most this busy holiday season.
7. Needing a new appliance
The holiday season is probably the worst time to discover a major appliance is no longer functioning and is beyond repair. For covered breakdowns, an American Home Shield home warranty will replace the out-of-commission appliance as part of your plan.
And if you're not facing a breakdown, but just looking to upgrade your appliances before the holidays, American Home Shield members get discounts on new, top-of-the-line appliances through our Appliance Discount Program. You can get big discounts off the sticker price on Energy Star appliances with the latest features and options. You can even get your new appliance delivered and installed, and the old one hauled away, for free.With a little bit of proactive planning and an American Home Shield home warranty, you can ensure that you'll never have to spend your precious holiday time on these frustrating situations. Contact American Home Shield today to get a free quote for home warranty coverage.
AHS assumes no responsibility, and specifically disclaims all liability, for your use of any and all information contained herein.