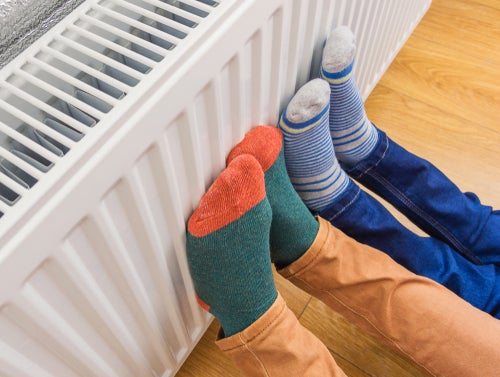 From heating your home's air to helping boilers heat water for baths and showers, furnaces help make your home not only livable but also cozy and comfortable. When your furnace malfunctions, it's important to address the issue immediately—whether with a repair or a replacement furnace.
But with so many options to choose from, buying a new furnace can be daunting. Learn about the factors involved in new furnace costs and how to know when to replace your furnace.
Types of Furnaces and Their Costs
Furnaces are differentiated by the type of fuel they use to create heat. The primary types of furnaces are oil, gas, and electric furnaces.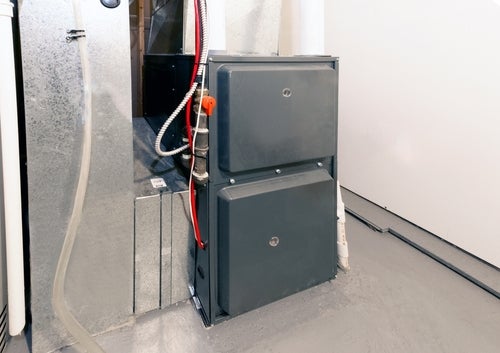 Oil Furnace
If your home is in a rural location with little or no access to natural gas, you may use an oil-fired furnace to heat your home. If you have environmental concerns about using oil, consider buying furnace oil blended with biodiesel fuel, which burns cleaner. Oil furnace prices can range from $5,000 to $13,000*.
Gas Furnace
Gas-fired furnaces are popular in U.S. homes due to how economical they are. Gas furnaces use propane or natural gas to create heat, which is then spread throughout the home via ducts. Newer gas furnaces can reach an efficiency rating of up to 98.5 percent (for context, oil furnaces typically have an efficiency rating between 84 and 90 percent). Gas furnace costs range from $800 to $4,000*.
Electric Furnace
Electric furnaces may be a better option for the eco-conscious homeowner because they don't use nonrenewable energy sources and have an efficiency rating of up to 100 percent. These types of furnaces typically have lower installation costs because they don't require ventilation systems like oil and gas furnaces. Electric furnaces cost between $1,300 and $2,000*.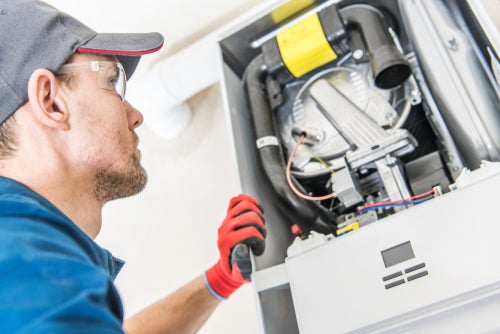 Factors to Consider When Buying a New Furnace
In addition to the energy source, consider the following factors when buying a new furnace:
Efficiency rating: A higher Annual Fuel Utilization Efficiency (AFUE) rating means better energy efficiency. If your new furnace has a high AFUE rating, your home will heat faster with less energy. A lower AFUE rating means that some of the energy created by the furnace is wasted.
Capacity: Your home's square footage and layout affect the size of the furnace needed to heat it (and, therefore, the purchase price).
Speed settings: Most furnaces use a single-stage motor that allows them to be turned on and off. However, variable-speed furnaces allow you to control the heat output, so it's not all or nothing.
Installation cost: While you can tackle some furnace DIY repairs on your own, furnace installation is a long process that should only be done by a trained professional. Installation costs vary depending on the type and size of your new furnace, the layout of the area where it will be installed, and local labor rates. Oil and gas furnaces may require structural changes to ductwork, ventilation, and gas lines.
Maintenance: In addition to making sure that you change the furnace filter regularly, you should also get an annual furnace tune-up. Depending on the furnace type, it may require more regular maintenance.
Read our furnace maintenance tips.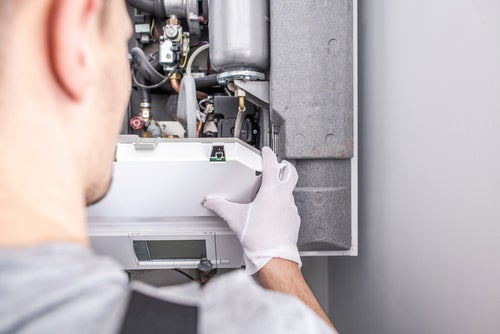 When to Replace Your Furnace
The life span of most furnaces is up to 20 years. Repairing a furnace is almost always going to be cheaper than buying a new one. In fact, the average cost to repair a furnace is $435, while the average cost of a new furnace replacement is $3,403**. However, if your furnace is overly damaged or old, ongoing repair costs can drain your wallet.
You should replace your old unit with a new furnace if:
1. It's emitting chemicals. If your furnace is releasing carbon monoxide, it can be extremely dangerous. To ensure that you and your family are safe, it's best to buy a new unit if yours is showing signs of emitting carbon monoxide. Learn more about boiler and furnace safety.
2. It's old. If your furnace is more than 20 years old, it's likely exhibiting wear and tear, needing ongoing repairs.
3. It's costing you. If your heating bill has spiked, or if the cost to repair your furnace is more than half the cost of a new furnace, it could be time to consider a replacement.
Protect Your Furnace With a Home Warranty
The best way to ensure that your furnace is functioning properly and that your budget is protected in the event of a breakdown is to sign up for a home warranty plan. An American Home Shield home warranty is a great way to protect your home's systems and appliances when they malfunction due to normal wear and tear. Each of our plans includes a heating systems warranty, which includes your furnace and other types of heating units. If a breakdown occurs and it's covered under your plan, we'll help with repair or new furnace costs—saving your budget and peace of mind.***
*New furnace price ranges taken from The Home Depot and Lowe's.
**Repair/Replacement costs ranges are the twentieth and eightieth percentile of U.S. costs as reported in A Study of Homeowners' Appliance and Home Systems Service Experiences, a nationwide survey of homeowners conducted in 2019 by ClearVantage for American Home Shield. Further reproduction or use is expressly prohibited.
*** See the plan contract for coverage details, including service fees, limitations and exclusions. Charges for non-covered items may apply.