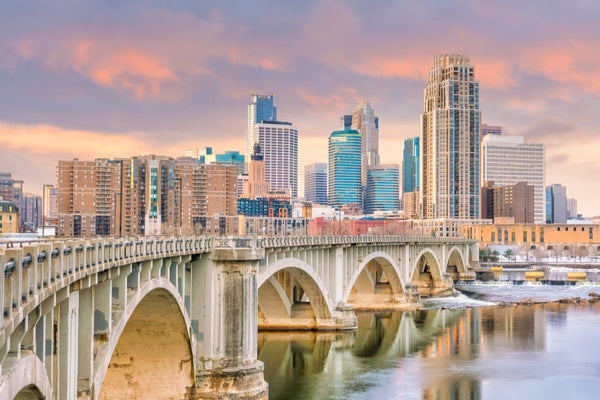 Minneapolis is known for its bustling music and arts scene, scenic lakes, and flourishing tech startup community. It's no wonder that people are relocating to this vibrant city in the Land of 10,000 Lakes. In fact, the population of Minneapolis grew more than 12 percent between 2010 and 2020. If you're considering packing up your things and moving to Minneapolis, check out these must-read tips before you go. This moving to Minneapolis guide will help ease the transition to your new home.
1. The cold is colder than you think.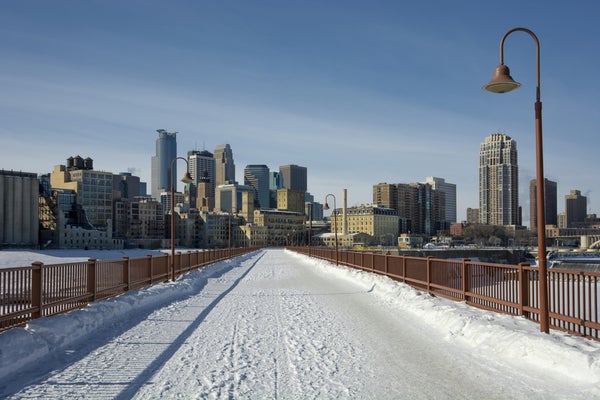 One of the most important things to know before moving to Minneapolis—no surprise—is that it's cold. Your first Minneapolis winter might be difficult if you're not accustomed to harsh weather and freezing temperatures. With temperatures often in the single digits, it provides a vastly different experience than what you might come across on only a short, week-long ski vacation. Prepare ahead of time to ensure that you'll survive the frigid temperatures and raging snowstorms without needing to resort to hibernation.
To get ready for the Minneapolis chill, make sure you buy warm, winter-ready clothes: all-weather boots; a well-made, heavy coat; fleece pants or long underwear; wool socks; a beanie; and gloves. Even though the famous Mall of America is only a short drive away (if you need to buy a parka last minute), you don't want to get caught in the cold without the right attire.
You should also make sure that your new home's furnace has been inspected. A broken furnace or heating system can mean great discomfort and very cold toes. With American Home Shield®, you can schedule an HVAC tune-up in the fall before the Minneapolis winter hits you with its frigid force. With comprehensive coverage and flexible plans and pricing, a home warranty helps provide budget protection and peace of mind.
2. Get ready to spend time outdoors.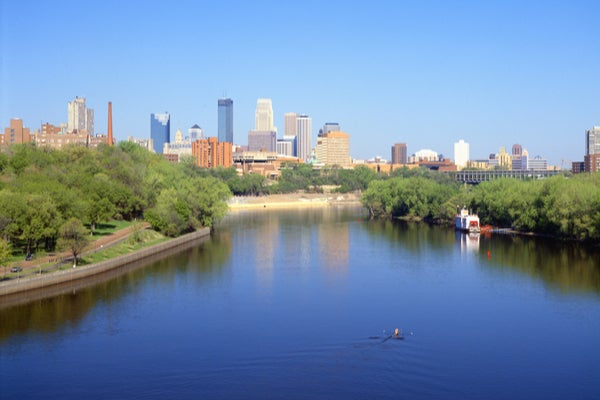 Generally, residents of Minneapolis love spending time outdoors (it's not called the "City by Nature" for no reason). No matter where you are in Minneapolis, you're never more than six blocks away from a park. The city even ranks third in the U.S. on The Trust for Public Land's national ParkScore. With 180 different parks, you'll be able to fulfill all your outdoor activity desires, from biking to jogging to picnicking. You can even kayak down the Mississippi River from Mississippi Gateway Regional Park. People living in Minneapolis don't let the winter temps keep them indoors. Find a park that offers cross-country skiing or ice skating to take advantage of a cold winter's day.
Beyond its parks, Minneapolis contains 22 of the state's thousands of lakes, which gave Minnesota its nickname of the Land of 10,000 Lakes. Minneapolis's Chain of Lakes provides 15 miles of scenic views and paved paths along the shoreline.
As the only state in the nation to have hosted all 13 United States Golf Association championships, Minnesota is a haven for golf lovers. Several courses, like Chaska Town Course and Rush Creek Golf Club, are just a short drive away from Minneapolis.
3. The cost of living is more affordable than in other cities.
The city's cost of living is five percent higher than the national average, but don't let that number dissuade you if you're considering moving to Minneapolis. Although the Minneapolis cost of living is higher than much of the Midwest, it is cheaper than other U.S cities. For example, according to Payscale.com, the cost of living in Minneapolis is about 30 percent lower than Seattle, 27 percent lower than Los Angeles, and 15 percent lower than Chicago.
Housing costs in Minneapolis are higher than the national average but lower than many other cities in the United States. The city also has several housing and development assistance programs. For example, if you are buying a fixer-upper home or an older home to update, you may qualify for one of the city's home improvement loans. First-time homebuyers may also be eligible for the Homeownership Opportunity Minneapolis (HOM), which assists homebuyers with down payments. With these savings, a little Minnesota chill doesn't seem so bad.
4. Minneapolis has a bustling arts and culture scene.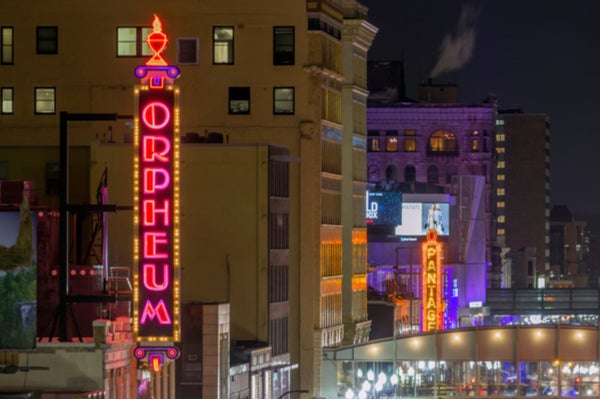 From the Hennepin Historic Theater District to the Guthrie Theater, the Minneapolis theater scene is thriving. The Twin Cities (Minneapolis and St. Paul) are second only to New York City regarding the number of tickets sold per capita. You can catch classic Broadway shows at the classic Orpheum Theater. If music is more your scene, plan a visit to the Minnesota Orchestra Hall or buy tickets to the annual summertime Rock the Garden festival at Minneapolis Sculpture Gardens.
5. The neighborhoods are unique.
If you're moving to Minneapolis, where to live is probably weighing on your mind the most. Minneapolis neighborhoods each have their own special something to offer new residents:
The ever-evolving Northside neighborhoods comprise the Theodore Wirth Park (the largest park in Minneapolis), top-notch breweries, and the Minnesota African American Heritage Museum and Gallery.

Discover the incredible food and shopping of the West Bank and Cedar-Riverside districts, walkable neighborhoods that have easy commutes for people working in Minneapolis's downtown.

Equally urban and vibrant is North Loop, filled with converted warehouses, cool shops and apartments, and the Minneapolis Farmers Market.

Linden Hills is the perfect area for those wanting a more suburban feel, just a short drive to the city center: You'll find plenty of boutiques, Craftsman homes, and easy access to Lake Harriet and Thomas Beach.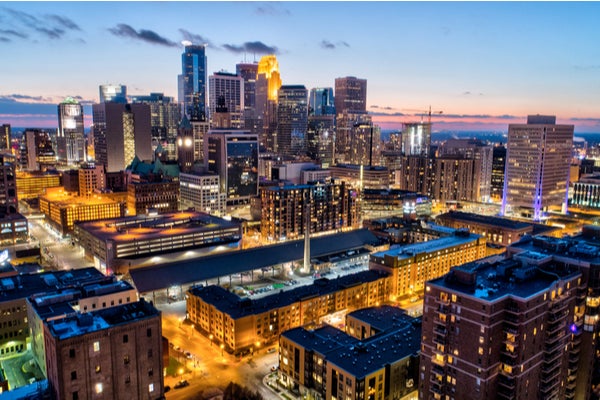 Are you ready for your big move? Wherever you decide to plant your roots in this incredible city, make sure to use this moving to Minneapolis guide before moving into your new home.
AHS assumes no responsibility, and specifically disclaims all liability, for your use of any and all information contained herein.