If you live in a community with a homeowner's association (HOA), it's important to know what types of home renovations you can and cannot do, and when you may need HOA approval. We're to help you understand how your HOA operates and what they can control regarding physical changes to your house.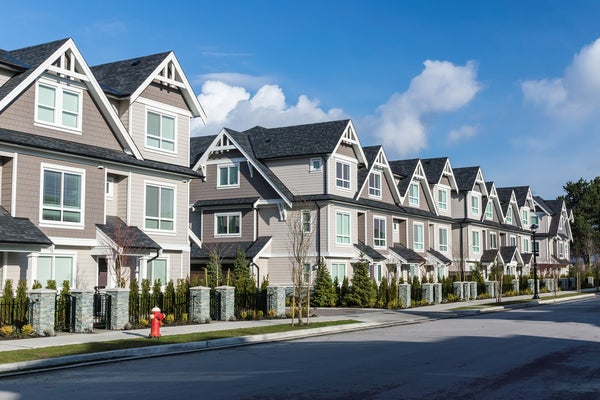 If you have ever lived in an HOA community, you know there are both perks and downsides to this united front. If you're planning a house renovation, you will most likely need to navigate the rules and regulations of your HOA. American Home Shield® can help you understand your homeowner's association and give you tips about the rules for renovation when living in these types of communities. You'll be able to have the house of your dreams—even within HOA parameters.
1. Understand the covenants, conditions, and restrictions (CC&Rs) of your HOA.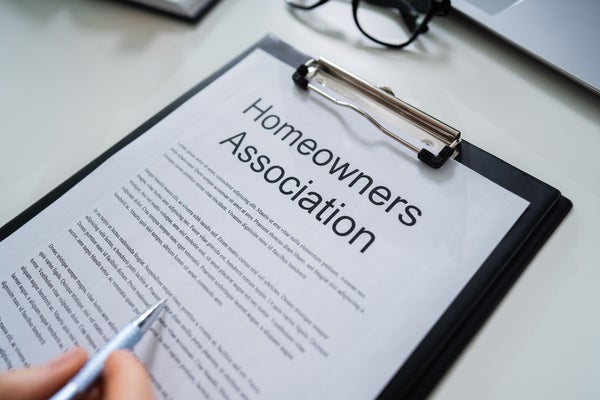 What exactly is an HOA? A homeowner's association is an organization in a planned community or subdivision—of either single-family homes or condos—that makes and enforces HOA rules for the residents and the property. It is usually created by the developer of the community. The HOA board is made up of nominated homeowners elected by a community vote.
You can think of an HOA kind of like a union for your neighborhood—except you typically can't opt out of it. While some HOAs are voluntary, most are mandatory for those who own homes in the community.
Benefits of Living in an HOA
There are several benefits of being part of an HOA community. Homeowner's associations may:
Use funds for projects that will benefit the entire community, like a swimming pool, gym, community garden, or fun social events.
Mitigate issues with other community members. If you have a disruptive neighbor, the HOA can step in with fines, saving you the awkwardness of having to confront them personally.

Provide outside services such as landscaping and snow removal.
These are just some of the amenities offered in certain communities. Each HOA is different, and since they're controlled by your fellow homeowners, some or none of these perks may apply. Keep in mind that the more amenities your community has, the more your HOA dues may be.
Downsides of an HOA
If you move to an HOA-controlled community, you must follow the homeowners' rules and regulations. According to Realestateagent.com, the rules of an HOA are legally binding. If you start building without HOA approval, the association can:
Fine you for noncompliance

Make you change or tear down remodels and renovations
HOA fees can also fluctuate, so you may find yourself paying more every year. It is also within their rights to charge extra assessment fees for special projects.
The rules can be restrictive depending on your HOA. HOA regulations can control items such as architecture, outdoor decorations, and even the size, breed, and number of pets. They can also limit occupancy and determine the quality of maintenance you're applying to your home.
If you're thinking of investing in a home that is in an HOA community, do your research. You can find copies of HOA CC&Rs and bylaws at your county's record office. Read them over carefully and take the time to consider if each rule is something you can uphold without affecting your overall happiness.
2. Contact the HOA board with your plans as soon as possible.
Maybe you thought you would have no problem adhering to the HOA rules, but now it's time for a kitchen remodel or a new coat of exterior paint on your home. You might be nervous about taking on your home renovation ideas. To assuage those fears, get in contact with the board early and let them know exactly what you're planning.
You may not think you'll have to get approval from the HOA for interior remodeling, but that may not be the case. When deciding to perform any home renovation that may require home additions or adding electricity or new plumbing, like for a kitchen or bathroom remodel, it's a good idea to touch base with the HOA board and find out exactly what requires HOA approval. They may take this as a show of good faith, and it may put you on the board's good side if something does need to be voted on. Bringing your renovation plans to the board early on can also protect you from wasting time and money if your ideas go against the CC&Rs.
3. Find out how to submit plans for approval.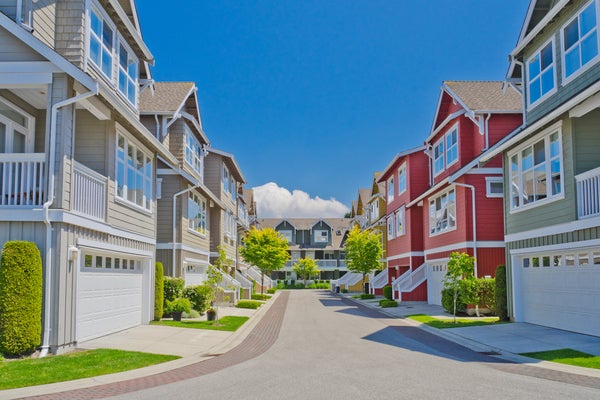 If you're doing any exterior home renovations, it's almost a guarantee that they will need approval; this usually requires filling out forms. When inquiring about the steps to take, make it easier on yourself by:
Writing everything down and being as detailed as possible. Instead of vaguely describing your kitchen and bathroom remodel ideas, show them blueprints, drawings, and pictures so they can visualize them. Make your home renovation ideas come alive.
For example: Say you want to add a koi pond to your backyard during your summer home renovations. The board may hear that and think that it is a safety hazard for kids as well as a mosquito magnet. However, if you show them pictures of the elegant design and beautifully landscaped security gate, they're seeing the real picture and may be more likely to seriously consider your plan.
Inquiring about a list of approved items. If you're bored to tears of your current exterior color scheme, don't be afraid to ask about the HOA painting guidelines. Perhaps you want to winterize your home but aren't sure if there are rules regarding the HOA and replacing windows. Again, inquire about these rules before you start any projects. You may be given an approved list of colors, decorations, and styles that are considered appropriate.
It may also help to cruise around the neighborhood to gauge the general theme. Knowing what your neighbors have can also be beneficial if you need to dispute a rejection for an exterior feature. Sure, it might sound petty, but being able to say, "The Sanderson's have a pergola; why can't I build my outdoor entertainment patio?" may be effective.
Being friendly and professional. When approaching your HOA with house renovation ideas, your best bet is to be as accommodating as possible. When stating your case, it can be easy to get frustrated. Just remember the adage and lead with honey instead of vinegar: Be kind and understanding and take a potential denial with grace. It is handy to have alternate ideas lined up in case you need to compromise.

Giving them a timeline. The board may be more likely to grant HOA approval for something if they know exactly how long it will take. When talking to contractors and gathering estimates, inquire about how long it will take and emphasize the need for timeliness.
4. Find a home renovation contractor who is familiar with HOAs.
So, you received approval for your home renovation plan. Congrats! One hurdle down. Unfortunately, that approval may have come with a laundry list of stipulations, like the hours of the day when the construction can take place, rules on how tools and materials need to be stored when not in use, parking situations, and so on. You want to keep your HOA board happy, but you also want to have a good relationship with your contractor.
The best thing to do when hiring a contractor is to ask if they have experience working on HOA houses. If they do, they probably know generally what is expected and what is not. Your contractor will be much happier knowing upfront about HOA rules or renovation. Here are more questions to ask when hiring a contractor.
When hiring a contractor, you should always ensure they are fully accredited and licensed. This is something you should do whether you live in an HOA community or not, but your HOA board may need proof for approval. You may also need to get permits for certain construction projects; usually, a professional contractor will do this for you. Showing proof of permits can be both an HOA and a legal requirement.
5. Make maintenance and upkeep easier with a quality home warranty.
If your HOA requires routine maintenance in a timely fashion, it can get pricey and impact your budget. Investing in a home warranty from American Home Shield can help with the cost of repairs or replacements of major home systems and appliances that fail due to everyday wear and tear. You can use that extra money in your wallet to do required maintenance on your home—your HOA and finances will thank you. Check out our pricing and plans and choose the plan that works best for your household.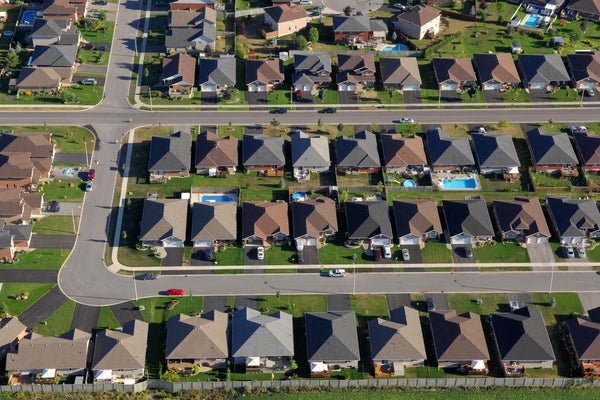 Taking on a home renovation when you live in an HOA community can be tricky to navigate, but it's not impossible. Be sure to understand the rules and regulations and have a detailed plan for your ideas. With our tips and tricks, HOA approval is in your future. When you're ready to get started, check out these helpful home renovation apps and home renovation plans to keep you busy no matter where you live.