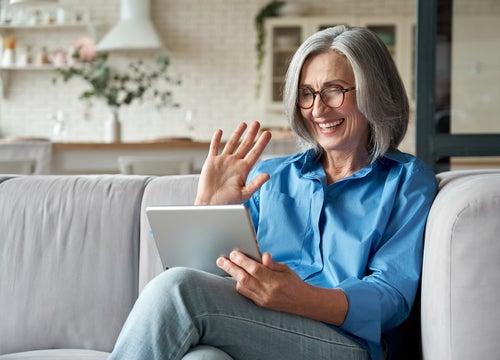 Having the house to yourself has its perks, but it also has its downsides, as solitude can come at the steep cost of loneliness. If you're an empty nester or are about to be, you may understand this feeling.
What exactly is empty nest syndrome, and what can you do to avoid it? We cover tips and techniques that can help you avoid the pitfalls of isolation when your children leave the house. 
What is

E

mpty

N

est

S

yndrome

?

 
Empty nest syndrome is the hard-to-describe feeling of grief and loneliness experienced by parents after their children move out of the house. The condition may be instigated by seeing previously inhabited, now-empty rooms; losing previously expected tasks such as cooking and cleaning; or simply missing the presence of one's children.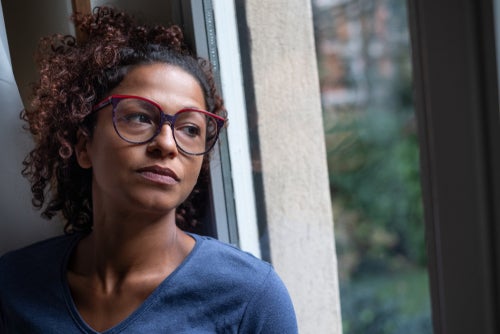 Sociologists identify three major characteristics of the empty nester:
Grief: If you feel denial, anger, bargaining, depression, loneliness, or restlessness (any or all of these emotional states) when your children move out, you may be experiencing empty nest syndrome.
Emptiness: Children—even adult children—provide structure and routine. When they leave, you may feel untethered and empty.
Anxiety: As an empty nester, fear about your children's future and your own may consume your mind.
The characteristics and stages of empty nest syndrome may be sequential, or they may overlap. Sometimes the sadness of empty nest syndrome may be accompanied by feelings of excitement and joy about starting a new life chapter.
Tips for

C

oping

with

E

mpty

N

est

er

S

yndrome
Although the ache of missing your children likely imbues your every move, see if you can laugh about the small stuff. Find a comedy show to watch or frame a photo of your child acting silly when they were young. Laughter eases tension, lifts your spirits, reduces stress at home, and can even provide multiple health benefits.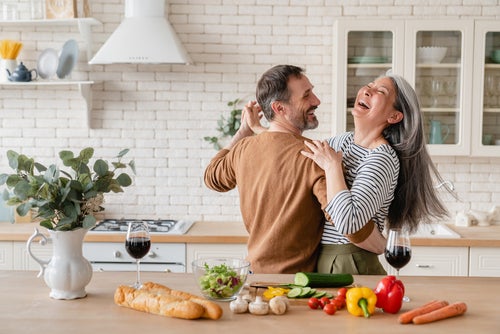 You were infused with complex personhood before having kids, and you are afterward, too. Set aside some time to reflect on your core values and see if there are any ways you can honor them without the help of your children.
Have you been holding back on traveling while you saved for your child's college fund? Is there a new skill you want to learn? Do you wish you spent more time reading? Now is the perfect time to engage in these activities by investing in yourself. Sign up for classes at your local community college, book a trip, or try your hand at the hobby that has always intrigued you. You have more time and energy than ever before, so you might as well use it!
Exercise has been proven to help a myriad of emotional issues. Endorphins are your friend—going for a run or a bike ride or jamming out at Zumba fitness class might give you more than just a physical boost.
Start taking care of yourself again. Develop good self-care practices like getting massages, or treating yourself to your favorite takeout every now and then. These restorative practices will help you heal your body and soul. Consider taking on a living room makeover or a bathroom remodel to make your home a luxurious place to relax.
Meeting with friends and family is a great way to cope with an empty nest. If you've accidentally let relationships slide while raising your children, take a gamble by reaching out. The very act of trying to connect can flood you with much-needed oxytocin.
It's never a bad idea to seek professional help. If you're already seeing a therapist, schedule a session to discuss your empty nest syndrome symptoms. If you're not seeing a therapist, take this as your cue to start. You may be surprised by how helpful it can be to talk to someone. 
How

L

ong

D

oes

E

mpty

N

est

S

yndrome

L

ast?

 
The amount of time you experience empty nest syndrome symptoms depends on your individual state of mental health, the relationship you have with your children, and your ability to cope with change. Most parents experience empty nest syndrome for a few months, although it can take up to a year or more to recover. According to one study, it takes parents around three months to become okay with a newly empty home. This time frame becomes compounded if parents are depressed, anxious, or isolated—so be sure to reach out to friends and rely on your social network. 
Final

T

houghts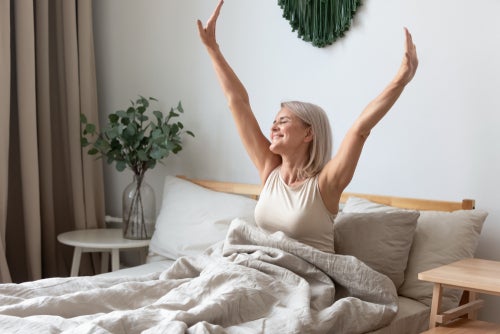 If you're an empty nester, it's important to do what you can to feel safe and at peace in your home. Whether you live alone or have a full kiddo squad at home, consider protecting your household and budget by signing up for an American Home Shield® home warranty.
Our home warranty plans offer comprehensive coverage for the major parts and components of your home systems and appliances. When a covered item malfunctions due to normal wear and tear, you don't have to stress about finding a trusted repair person to fix it. Just submit a service request, pay your Trade Service Call Fee, and we'll send a repair professional to your home to diagnose the issue. It's as easy as that!
Choose which level of home warranty coverage works best for your household and finances and enjoy the peace of mind that comes with knowing your home is in good hands.
See the plan contract for coverage details, including service fees, limitations and exclusions. Charges for non-covered items may apply.   
AHS assumes no responsibility, and specifically disclaims all liability, for your use of any and all information contained herein.