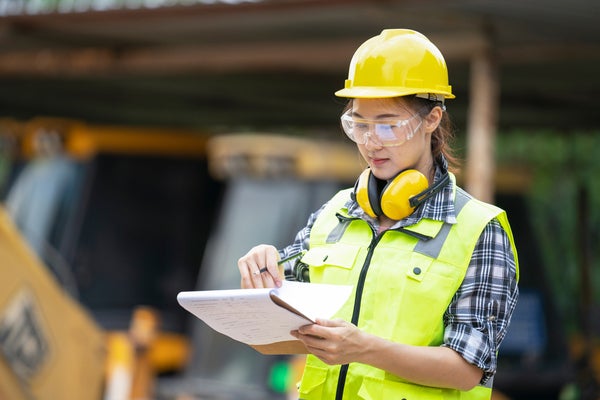 On August 18th, 1920, women gained the right to vote. Thanks to the strong female leaders who fought to grant women that right—and the generations that kept the fight alive—women now have the freedom to pursue any career they choose. On the road to equality, we've made leaps and bounds.
However, women who work in male-dominated industries still face biases and feel the constant pressure to "prove themselves" throughout their careers. If you are a female general contractor, implicit (and explicit) biases may come from employees, colleagues, and clients. Physical jobs, like those in the construction industry, have historically had a strong male presence; women only make up 10.9 percent of the people working in construction. Being a leader in that environment can be challenging as a woman, but the satisfaction of doing what you love will be worth it at the end of the day.
American Home Shield® has some tips for female general contractors on how to have thriving careers in a male-dominated industry.
1. Remember: You're only as strong as your team.
Being a successful contractor is all about word of mouth—and that goes double if you're a female. Your work should speak for itself and stand out, so it's important to surround yourself with team members you can trust.
Having a strong team will make you feel confident delegating important tasks. Developing a good working relationship with subcontractors, suppliers, and vendors is key—that way, you can focus on the details and make sure everything is running smoothly.
When it comes to earning respect, be consistent. Make sure subcontractors and employees are paid in a timely manner and let them know how much you appreciate their hard work. Not only will this help you develop a strong rapport, but they will also want to work with you again.
2. Learn how to be a leader.
Leadership skills are a must for any manager, but for female contractors, learning how to be a good leader is vital. While a recent study shows that 38 percent of people prefer to have a boss who is female, it also notes that there is a strong bias that women are "more likely to follow their emotions when making a decision, while men are more likely to use logical thinking" (Forbes). There are many coworkers who may deliberately try to push your buttons because they see an emotional reaction as a weakness.
Being a good leader does not mean displaying a lack of emotion. Rather, tap into your empathetic side while maintaining control and using logic to guide business decisions. Remember to trust yourself. Here are 10 qualities of a good leader, according to the Center for Creative Leadership:
Integrity

Ability to delegate

Communication

Self-awareness

Gratitude

Learning agility

Influence

Empathy

Courage

Respect
Depend on the skills you have learned to become a general contractor but leave room for suggestions and insights from your employees and other contractors.
3. Be confident.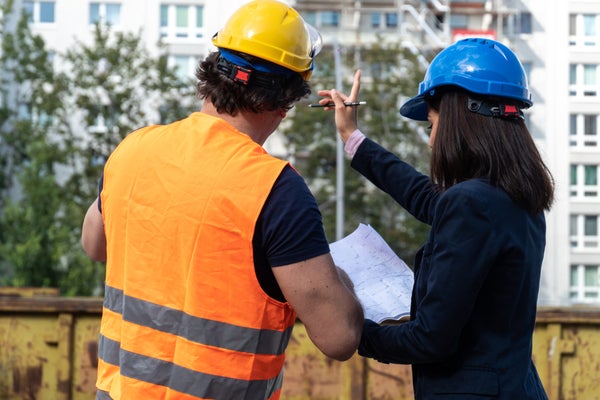 Women contractors may be tempted to try to be "one of the guys" to develop a rapport. Instead, be yourself and be confident in your abilities; you are much more likely to build respect that way.
4. Showcase your skills.
As a female general contractor, just remember—no one can argue with success. Be hands-on, work with your team, and deliver results. Eventually, trust and respect will be earned. Every success story will build your career and help pave the way for women to come.
5. Find a support network.
In addition to getting your Women-Owned Business Certification, it is imperative for female general contractors to find a support network of other women in the industry. Join an organization that can provide resources, mentorship, and networking opportunities, all of which are vital for being successful in a competitive industry and making fruitful connections.
Here are a few organizations to check out:
How to Find Female Contractors
If you are a homeowner with renovation projects who wants to support female contractors and women-owned businesses, type "female contractors near me" in an online search to get started with hiring a contractor. Make sure to read reviews and do your research thoroughly before hiring someone. Here are five signs of a good contractor.
If you want to do the work yourself, female home improvement bloggers can help you hone your skills. You may also want to purchase a home warranty to protect your budget and house investment.
Final Thoughts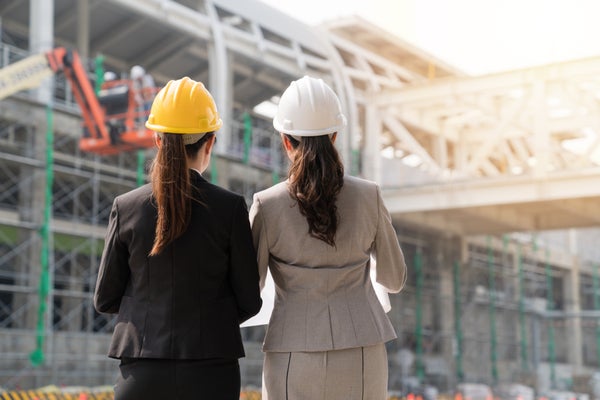 Becoming a female general contractor can be a lucrative career. To be successful, make sure to hire the right employees and subcontractors, be a good leader, remain confident, showcase your skills and deliver results, and find a community of support. When you encounter a tough day on the job, remember that you're laying down roots for future generations.
AHS assumes no responsibility, and specifically disclaims all liability, for your use of any and all information contained herein.