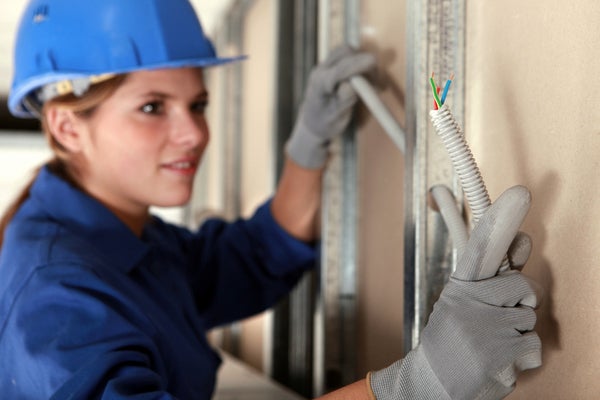 Have you ever considered a job in the skilled trades? Well, the time to act is now. Demand for skilled trade jobs is on the rise due to increases in construction and the current shortage of workers. In fact, according to the Bureau of Labor Statistics (as reported by Fox News), "about 4 million vacancies remained in industries responsible for most transportation, construction, and mechanical needs nationwide." High demand in these industries means better job security for these positions.
Another incentive to pursue a career in a skilled trade is that many positions don't require a bachelor's degree. Trade schools and apprenticeship learning programs introduce vocational workers to the technical skills they need to succeed in a specific occupation such as welding, mechanics, plumbing, electric work, and more. Learn more about the types of careers in the skilled trades.
So, what job should you pursue? We looked at some large metros around the country and smaller cities that are experiencing growth in construction spending or that have high homeownership rates (therefore, increased chance of renovation projects). Here are some of the highest-paid trade jobs in 10 U.S. cities.
Minneapolis, Minnesota: Electrician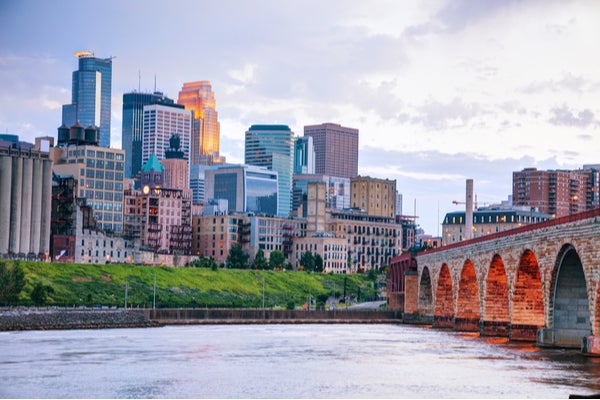 According to the 2020 Census, Minnesota was the Great Lakes leader in population growth over the last decade, with the most growth in metro Minneapolis. The region grew by a whopping 10.7 percent, accounting for almost 90 percent of the state's total population increase.
Alongside this population growth came expansive economic development. The City of Lakes is experiencing a boom in startup tech businesses and residential developments. As a reflection of this growth, Minneapolis's highest-paying skilled trade job is currently an electrician. Skilled construction workers help install and maintain electrical systems in businesses and homes and are vital to home construction.
Electricians in Minneapolis can make $39.75 per hour, which is six percent above the national average. It's worthwhile to pursue this skilled trade in Minneapolis. According to Project Build MN, the demand for construction workers, including electricians, in Minneapolis is at an all-time high.
To become an electrician in Minneapolis, you'll need to get a license through an apprentice program. Minneapolis apprenticeships provide training in your specific job of choice through classroom education and on-the-job training. Programs such as Apprenticeship Minnesota help potential trade workers assess their skills and interests, find a suitable apprenticeship program, and start work in the trade position that best suits them.
Here are other high-paying trade jobs in Minneapolis:
Lexington, Kentucky: Electrician and Plumber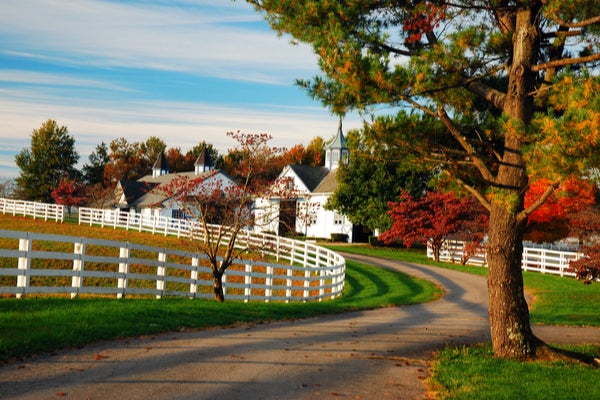 Bourbon, horses, and history: life in Lexington is never boring. With an unemployment rate at nearly two percent below the national average and a projected job market increase 4 percent higher than the national average, the charming Southern town of Lexington offers many opportunities for those seeking skilled trade jobs.
If you're looking for a trade job with the most financial incentives in Lexington, consider becoming an electrician or a plumber.
Denver, Colorado: General Contractor and HVAC Technician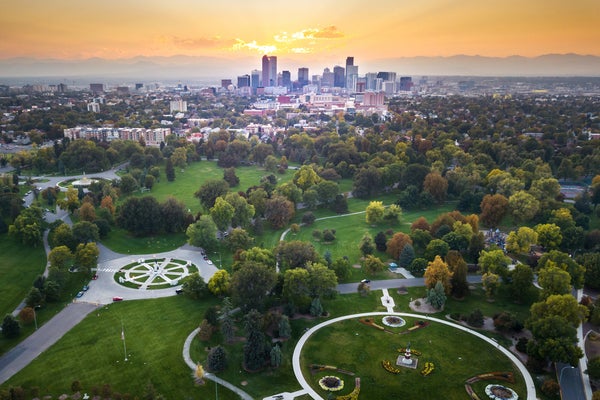 The Mile High City offers mile-high opportunities for trade workers. Denver has a booming economy, particularly in the tech startup sector, food and agriculture industries, and aerospace arena. Maybe that's why Denver's population has grown by about 20 percent in the last decade. Beyond its excellent economy, Denver is also renowned for its beautiful scenery, affordable living, and low crime rate. Sold on moving to Colorado? You'll feel even more strongly when you learn that you can make good money working in the trade industry in Denver.
Denver's highest-paying and best skilled trade jobs are a general contractor and an HVAC (heating, ventilation, and air conditioning) technician.
Chances are that you'll have consistent work as a general contractor in Denver and its suburbs: IPP Magazine listed Denver in the top 15 cities for construction workers and notes that 2020 saw the "highest number of building permits issued since 2007." With housing construction in high demand, general contractors are bound for success. Learn more about how to succeed as a female general contractor.
Cape Coral–Fort Myers, Florida: General Contractor and Plumber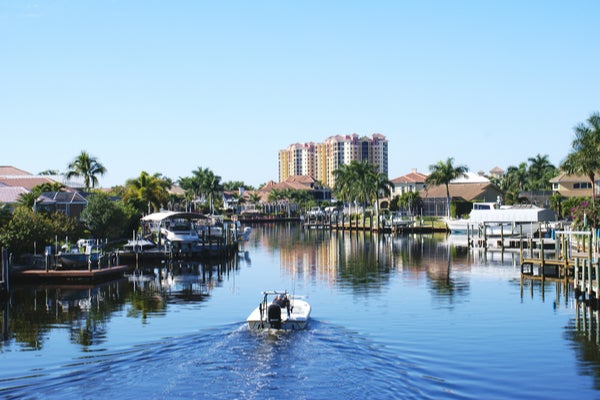 The Cape Coral–Fort Myers strip on Florida's fabulous Gulf Coast, recently named by the U.S. News & World Report as one of the top 10 places to retire in the country, is also one of the fastest-growing cities in America. Cape Coral, specifically, has very high homeownership rates: almost 80 percent of people here own their homes (compare that with Los Angeles's 49 percent homeownership rate). What does that mean for people with careers in the skilled trade industry? High rates of homeownership and population growth mean construction-related skilled trade jobs are in demand.
The highest-paid trade jobs in the Fort Myers–Cape Coral metro area are a general contractor and a plumber.
Keep in mind that while the average annual pay for a job in the construction industry in Florida is lower than the national average, The Sunshine State has the added benefit of having no income tax.
Sioux Falls, South Dakota: Plumber, HVAC Tech, and Construction Crane Operator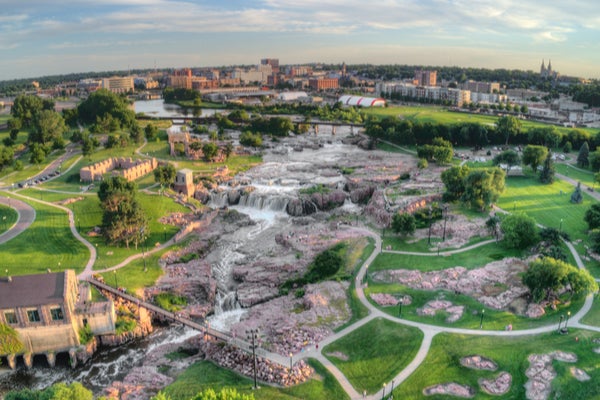 Situated in the southeastern pocket of South Dakota, Sioux Falls is known for being a haven for outdoor enthusiasts. People are flocking to Sioux Falls for its low cost of living and job growth projections; in fact, it was named by Forbes as one of the best small places for business and careers in 2019. Since then, its population has continued to grow: In 2021, "the city grew at a rate of 3.45 percent, according to Dakota News Now. All this growth means that construction is booming in Sioux Falls. We've included this Midwest town on our list because of a surge in residential building permits.
So, what are the best skilled trade jobs in Sioux Falls?
Louisville, Kentucky: Civil Engineering Technician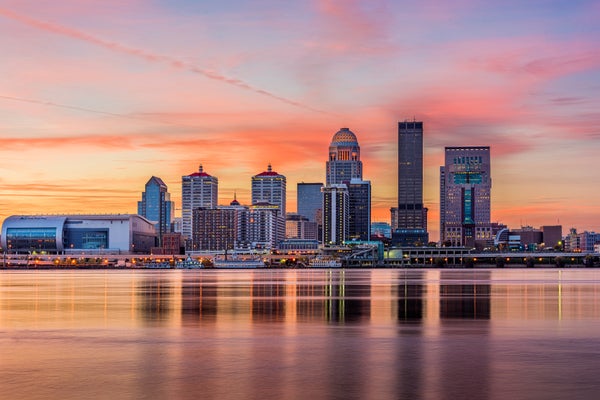 Louisville is yet another great place to live if you're interested in pursuing a job in the skilled trades. The Louisville Forward economic and community development organization, founded in 2014, has helped guide the city towards an economic renaissance. Part of this includes a massive increase in infrastructure construction and jobs.
As a civil engineering tech in Louisville, you can expect to help design a variety of infrastructure projects from commercial to industrial to residential—and get paid between $50,000 and $70,000 to do so. Your job responsibilities will include reading and assessing building blueprints, evaluating construction material requirements and budgets, collecting and analyzing data, and reviewing ongoing projects. Although some employers prefer civil engineering candidates with an associate's degree, you can also qualify for the position with a certificate or apprenticeship experience.
Here are other high-paying trade jobs in Louisville:
Detroit, Michigan: Electrician and Plumber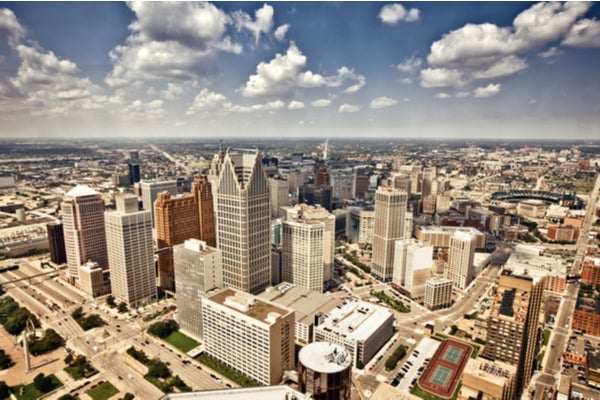 Detroit has experienced its economic ups and downs, and, while the population is declining, the city is currently rebounding into what local construction company CEO Todd Sachse calls "Detroit 2.0." The city is becoming a tech hub, and companies like Apple and Amazon are expanding here.
Skilled trade jobs are crucial for commercial development, but they are also important for a potential influx of residents due to the city's resurgence. If you're considering moving here, or are lucky enough to call this artsy city home, and want to start a career, consider becoming an electrician or a plumber, two of the highest-paying trade jobs in Detroit.
Birmingham, Alabama: Welder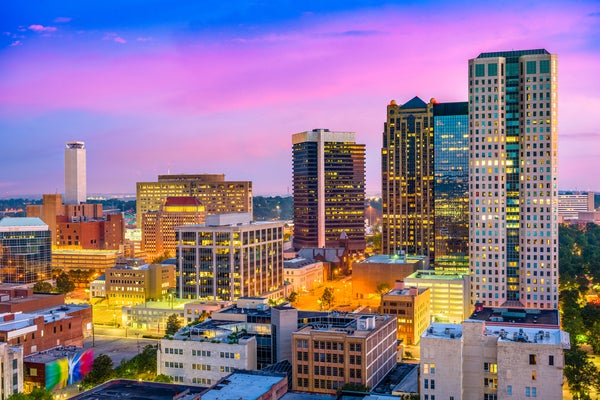 Another city with a high homeownership rate and a below-average cost of living, Birmingham's flourishing steel industry has granted it the names of The Magic City and The Pittsburgh of the South. Trade jobs in the Birmingham steel industry ecosystem are in huge demand. For example, the American Welding Society predicts that welding will be one of the skilled trade jobs in demand over the next few years.
Birmingham welder salaries range from the upper $30,000s to the lower $50,000s. Welders oversee machine work that manufactures and repairs steel structures and equipment. Much of the position involves assessing designs, managing machinery, and, of course, welding. Although earning a welding certificate can increase your chances of getting hired, apprenticeship training in welding machinery, electrical equipment, and manual tools is generally accepted in lieu of certification.
As an apprentice, you can earn money while undergoing on-the-job training. The Birmingham IronWorkers Apprenticeship program is a good place to start your welding career, or you may consider enrolling in fast-track welding classes at a local community college.
Here are other well-paying trade jobs in Birmingham:
Cheyenne, Wyoming: Electrician, Plumber, and Carpenter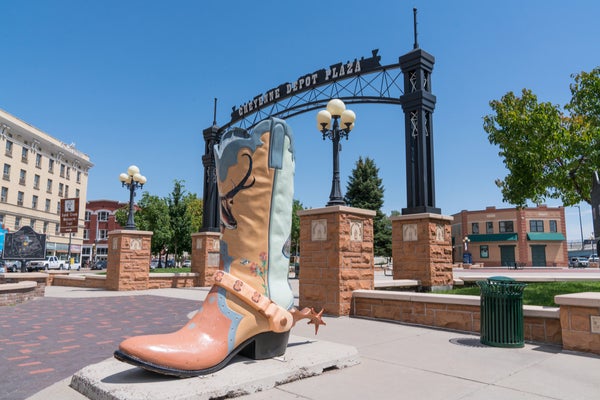 Known as the nation's rodeo and railroad capital, Cheyenne, Wyoming, is a dreamy town for any Wild West enthusiast. However, Cheyenne is more than just its horses and wide expanses: It is a growing metropolitan area, with a population increase of 10 percent between 2010 and 2020. Pair that with a handful of companies that are putting roots down here (and throughout the state), and you'll understand why Wyoming has led "the surge of increased post-pandemic residential construction spending," according to Construction Coverage.
High-paying trade jobs in Cheyenne include:
These skilled trade jobs are safe bets for promising careers in Cheyenne.
Eugene, Oregon: General Contractor, Plumber, and HVAC Tech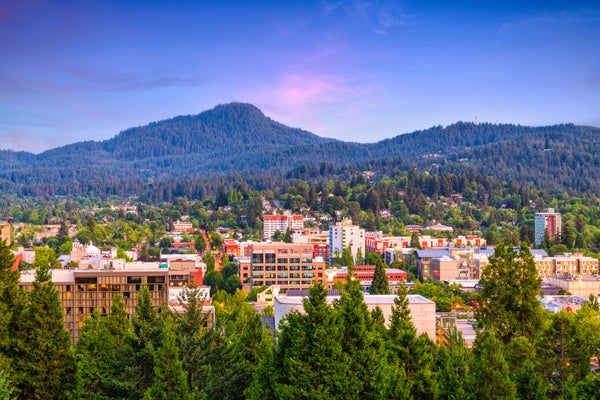 Home to the University of Oregon, the Willamette River, and plenty of opportunities for outdoor adventures, Eugene has a lot to offer current and potential residents. Construction Coverage lists the Eugene–Springfield area as the midsize metro "with the biggest increase in residential construction spending since COVID." If you are considering moving here for a job, consider pursuing these highest-paid trade jobs in Eugene: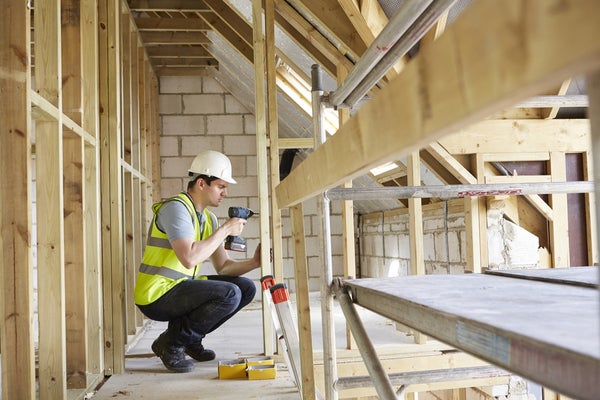 Wherever you decide to pursue a high-paying trade job, make sure you learn if you need to be licensed by the state and city or county, or both. Once you plant roots in your chosen city and purchase a home, it's a smart idea to sign up for a home warranty to help protect your budget. A home warranty plan with American Home Shield® offers comprehensive coverage and flexible pricing and plans that will empower you to feel confident in your home—no matter where you live and work.