Choosing Father's Day gifts can sometimes be challenging, but if but if your dad likes to cook, you have lots of good options. Chances are if he likes to cook he also likes to cook he also likes to collect kitchen and grilling gadgets, which make great presents. To help you in your search, here's a list of some of the best cooking gifts for men: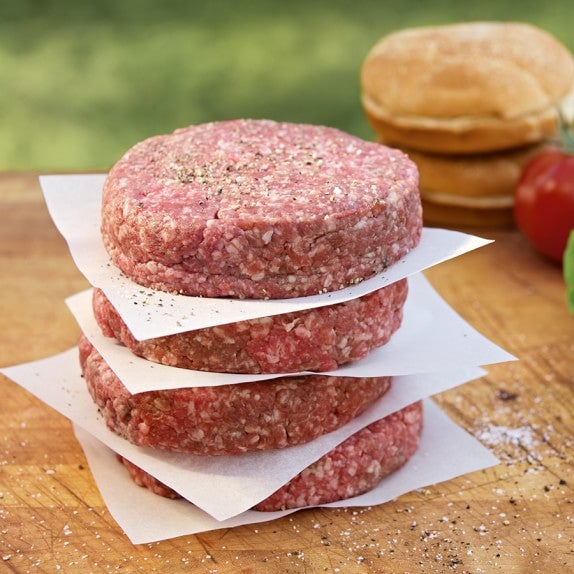 via Williams-Sonoma
1. Hamburger Patty Papers
When you think of cooking gifts for men, grilling tools and accessories are some of the first that come to mind. These
hamburger patty papers
would make a great addition to a grilling gift basket. Assemble the papers, a bottle of gourmet barbecue sauce, some fun barbecue-themed napkins, and his favorite grilling beverage in a gift basket or attractive container and you're good to go.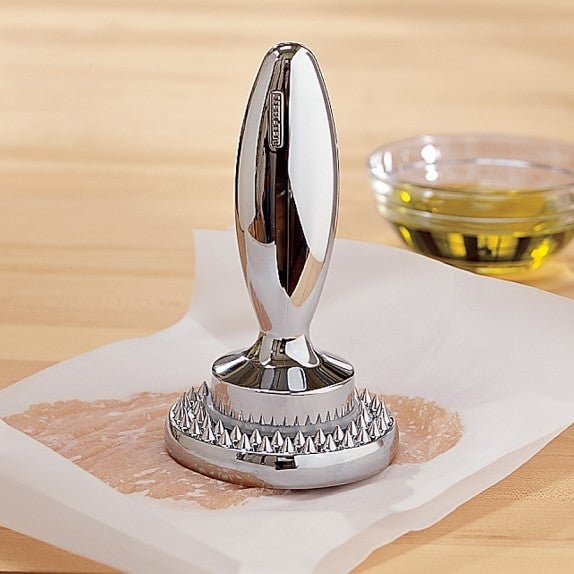 via Williams-Sonoma
2. Meat Tenderizer
Another useful gift for barbecue lovers is this
reversible meat tenderizer
. A tenderizer breaks down tough cuts of meat before cooking on the grill or in the kitchen. This reversible model has two sides for pounding chicken, pork, or beef.
Related: How to Build Your Best Burger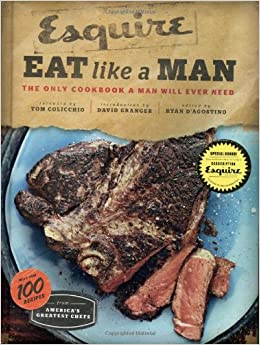 via Amazon
3. Esquire's: Eat Like A Man Cookbook
For men who like to experiment in the kitchen or on the grill, how about the Esquire Eat Like A Man
cookbook
? This is one of the best cooking gifts since dad can have fun perusing the recipes for new creations that he'd like to try. (And you'll have fun taste testing!)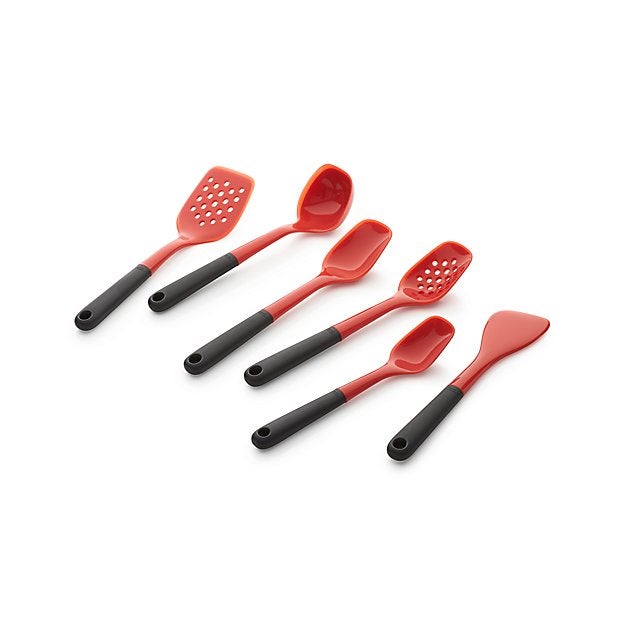 via Crate and Barrel
4. Silicone Cooking Utensils
• A dedicated cook can never have too many
silicone cooking utensils
. In addition to being non-stick, silicone can tolerate heat better than plastic tools. Choose from silicone spatulas, spoons, tongs, pot holders, whisks, pastry brushes, and other useful kitchen utensils
• Like the silicone tools, silicone bakeware provides a non-stick surface that facilitates easy removal and clean-up after Dad has made his special muffins, cakes, or cookies. Choose from silicone muffin pans, cake pans, and liner mats among other handy baking accessories.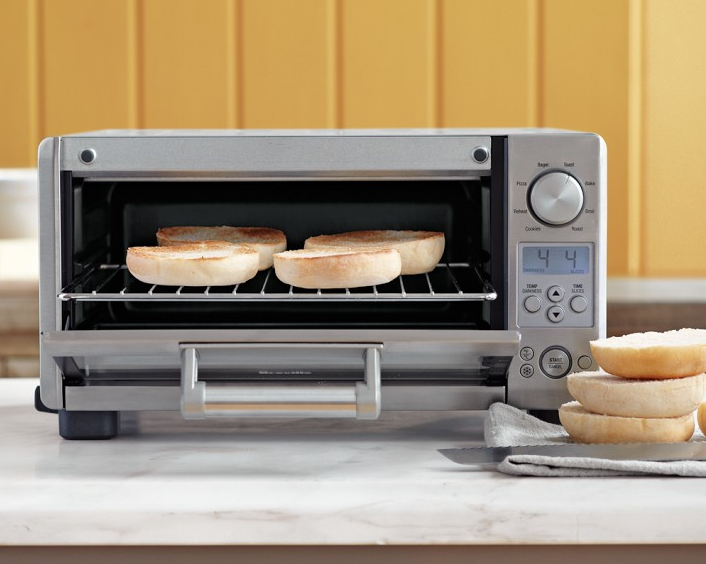 via Williams-Sonoma
5. A Breville Toaster Oven
Even men who don't cook a lot appreciate a
good toaster oven
. One of the most popular counter appliances, toaster ovens are versatile and help save on energy when used instead of heating a larger standard size oven. As the name implies, toaster ovens toast bread, but they are also handy for warming up leftovers and cooking smaller quantities of baked and broiled foods. Toaster ovens come in a wide variety of sizes, prices, and features, so do your research to find the one that best fits the needs of the man in your life.
Related: Make the Most of Your Toaster Oven
via fancy.com
6. Illuminated Tongs
Looking for unusual gifts for grillers? Here's one that's sure to be a hit --
illuminated tongs
. Dad can use these for grilling at night or just as a novelty when he entertains.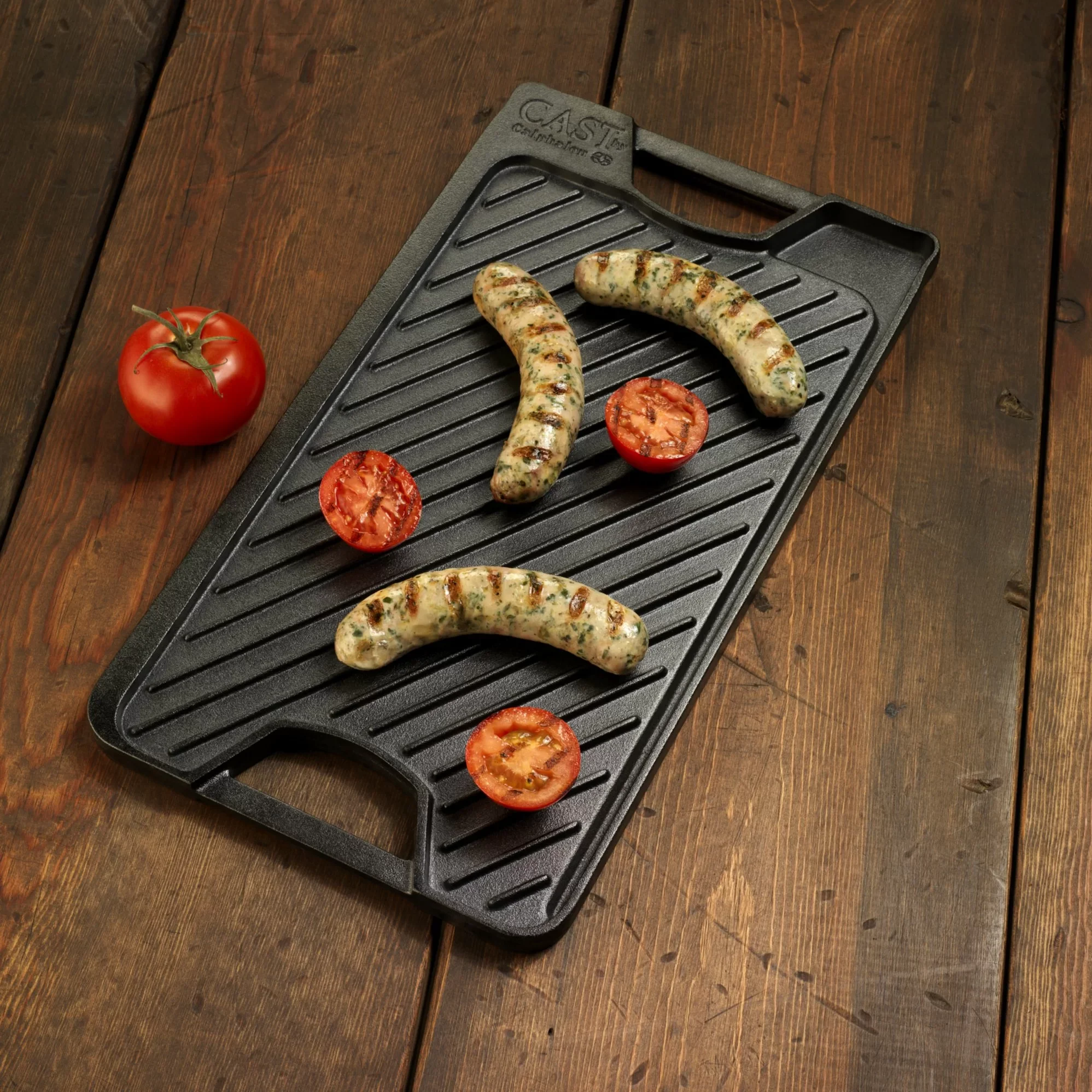 via Wayfair
7. Calphalon Grill and Griddle Pan
Sometimes it's not convenient, comfortable, or possible to grill outdoors, and that's when Dad will appreciate a grill pan to use on the stove or cooktop. A
Calphalon grill and griddle pan
, made of heavy cast iron, is like two gifts in one because it's reversible. Ridges on one side are for grilling meat and vegetables, and the smooth surface on the other side is great for Dad's pancakes.
8. Cookbook Holder
This glass and stainless steel
cookbook holder
looks manly and displays U.S. and metric cooking measure equivalents for convenient reference. In addition to holding a cookbook open at an angle that makes recipes easy to read, the holder also protects the pages from splashes, spills, and spotting.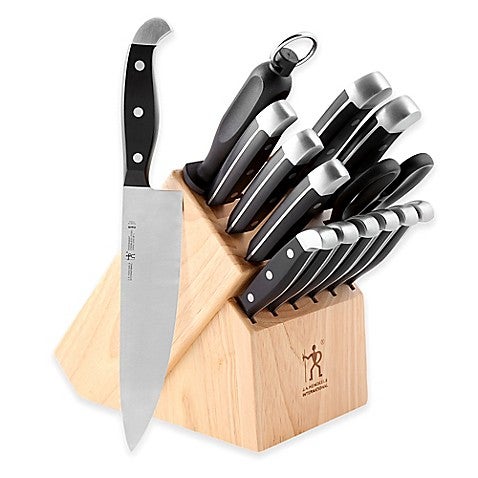 via Bed, Bath, and Beyond
9. Cutlery Sets via Bed Bath & Beyond
Every man needs a
good knife set
. This one comes with its own block for safely storing the knives within easy reach. Knife sets come in a wide range of quality and prices. If you want to give Dad expensive knives but can't afford a complete set all at once, consider giving him the block with one or two knives, and then add to his collection with future gifts.
10. A Home Warranty
Do you know a Dad who's great in the kitchen, but who isn't so good at home repairs? Or, maybe one who's in the market for some new home appliances? An
American Home Shield®Home Warranty
would make a great gift and can help in both situations. Home warranties protect covered home systems and appliances from the high costs of unexpected breakdowns due to normal wear and tear, and give customers access to the AHS nationwide network of repair technicians for covered malfunctions. In addition, AHS customers can take advantage of
appliance discounts
on many of the industry's best brand-name appliances.
Other reasons why a home warranty would make the perfect gift for dad:
•
Download your free Home Warranty Guide
•
Home Warranty Basics and What it Covers
•
What's the Difference Between Home Warranties and HOI?
The sky's really the limit when it comes to cookings gifts for dad's who are kitchen and grilling masters. Aprons, oven mitts, and dishtowels are always appreciated, as are gift certificates to gourmet food stores. Just remember that best gift you can give any chef, male or female, is simply spending time with them in the kitchen.