Holiday shopping in 2020 will mean avoiding big crowds and probably more online shopping. Use these tips to shop safely.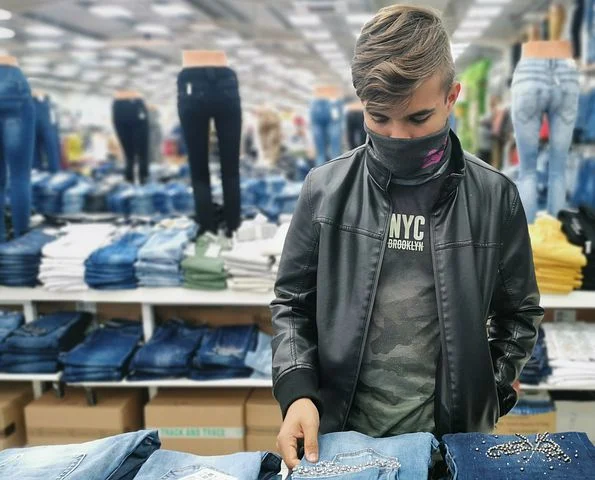 Back in March, we all probably hoped that the COVID-19 pandemic would burn itself out by Christmas, but it's starting to look like that won't happen. Still, the holidays are coming, and many people are determined to celebrate them to the fullest extent that they can. For many, that means putting up decorations, buying gifts and cooking special meals, even if they can't travel or have big family get-togethers.
Of course, holiday shopping in 2020 will mean avoiding the big crowds and Black Friday sales of previous years. To stay safe, you should try to avoid shopping in person as much as you can. Shop online, choose curbside pickup and get started early, so you have plenty of time to track down the must-have gifts that might be hard to come by this season.
Follow these tips to make your 2020 holiday shopping as safe and stress free as possible.
2. Shop Online as Much as You Can
Thanks to online retailers, you can probably do most of your 2020 holiday shopping online. Whether you choose to have your online purchases shipped, or decide to pick them up curbside, contactless shopping is expected to be huge this year as people seek to stop the spread of COVID-19 while still enjoying their holidays.
However, the virus has caused shortages of all kinds of goods on the consumer market. Early in the pandemic, household goods and even some food products were hard to find, and some things, like disinfecting wipes, remain hard to find even now. As the holidays near, popular consumer goods like electronics and holiday decorations are expected to become scarce, so keep your guard up against scams and counterfeits this year. Make sure you follow the standard online shopping safety tips — buy from trusted vendors, make sure you only give your info to secure websites, be careful when buying products from abroad and try to steer clear of deals that seem too good to be true. Learn how to check if a website is safe to buy from, and if you're not sure, don't buy from it.
2. Schedule Contactless Pickups for Your Holiday Groceries
Trips to the grocery store present a risk of transmission, even if you're wearing your mask and keeping your hands clean. You can still prepare your favorite holiday meals, but use contactless grocery pickup or delivery services so you can avoid going into the store.
3. Avoid Shopping in Person During Peak Times
If you have to shop in person, avoid doing it during peak times and on big sale days. Sorry, no Black Friday shopping for you this year. But don't worry, most retailers are expected to move their Black Friday events online.
4. Start Your Holiday Shopping Early This Year
2020 is not the year to leave your Christmas shopping for the last minute. It could be more difficult than usual to find the gifts your loved ones want, so you might need extra time to track them down. Shipping could take longer, too. The earlier you start your holiday shopping this year, the better off everyone will be.
5. Prepare for Longer Shipping Times
With everyone ordering basically everything online in order to avoid unnecessary outings, shipping times are expected to be much longer than normal this year. The USPS, Fedex, UPS, and other shipping carriers are working as hard as they can to deliver your packages, but lend them a hand and leave a little extra time for your items to arrive.
6. Use Curbside Pickups to Avoid Higher Shipping Costs
Shipping costs are expected to be higher than normal this year, too, as the USPS is temporarily raising fees to make up for the increased volume of packages they're dealing with. Money-saving tips for COVID holiday shopping include ordering your purchases online for curbside pickup. In most cases, you can collect your curbside pickup orders from local retailers the same day, and you'll save on shipping.
7. Wear Your Mask and Follow Safety Guidelines
If you have to leave the house for holiday shopping, make sure you maintain six feet of distance and wear your mask. Clean your hands with soap and water or hand sanitizer regularly. Respect safety rules when you go into public places and remember — we're all in this together.
Give a Little More This Year
COVID-19 has had a devastating effect on the economy, which means lots of people are struggling more than usual this year. Unemployment is at record highs, and everyone is stressed out about the pandemic and the state of the world. Many essential workers are risking their lives every day to make sure our children are educated and our needs are met. Show your appreciation by picking up a few extra gifts for your childrens' teachers, for example, or your elderly neighbor. Buy a little extra food to donate to food banks or pick up an extra angel from the Salvation Army Angel Tree if you're able.The holidays will look different this year, but that doesn't mean you can't enjoy the celebrations. Check our Home Matters blog for holiday decorating ideas and home repair tips to keep you occupied on those long winter nights. Before you know it, it will be a new — and hopefully better — year.
AHS assumes no responsibility, and specifically disclaims all liability, for your use of any and all information contained herein.