Sometimes sneaking away for some alone time with your partner is more than just a rare treat—it's essential. The stresses of your daily grind can add up, and a simple date night may not be enough to fully relax and reconnect with your loved one. Planning a romantic getaway can leave you feeling rejuvenated and make your relationship stronger than ever.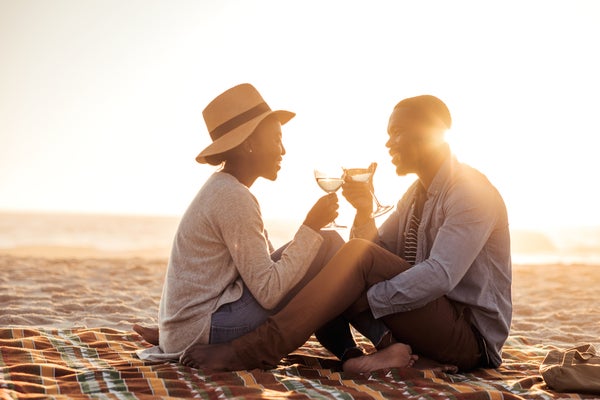 Deciding where to go depends on your personalities and what you enjoy doing as a couple. Do you crave adventure, or do you need a little R&R? Do you love the sounds of a big city, or do you want nothing more than to hike to a mountain peak with your sweetie?
We've put together a list of the perfect rendezvous with your significant other. Here are 18 unique romantic getaways in the U.S.
1. Leelanau County, Michigan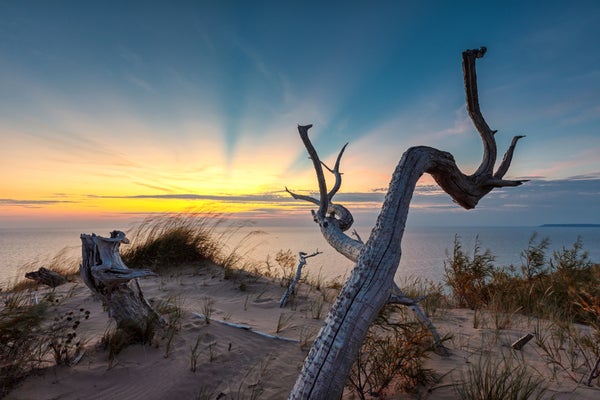 If you're looking to experience the beauty of Mother Nature, Michigan is the state to visit. There's nothing quite like hiking through the Mitten's national parks all year round. Head to Leelanau County, a picturesque destination that offers a variety of activities for couples and plenty of options for alone time—the perfect combination for a romantic getaway in Michigan.
Located in the northwest portion of the state, Leelanau encompasses the famous Sleeping Bear Sand Dunes National Lakeshore, a dream for nature lovers. You can walk hand-in-hand down the shoreline as Lake Michigan laps your feet. A stroll on the nearby forest trails is magical. Pack a picnic lunch and settle in under the trees, enjoying each other's company as you gaze upon a canopy of green. If it's autumn, the brilliant red, orange, and yellow leaves are indescribable.
Wintertime is also a sight to behold in Leelanau County. The dunes offer plenty of skiing and snowshoeing opportunities. Spend the day playing in the white flakes and breathing in the crisp air. Then, return to your cozy rental cabin for some hot chocolate. Fountain Point Resort has a charming honeymoon cottage.
If you're looking for a more social scene, head out on the Leelanau Peninsula Wine Trail and visit up to 24 wineries. When you're finished sipping the local chardonnay, finish your day with a trip to Leelanau Sands Casino. You're already lucky in love—maybe you'll get lucky at the slots, too.
2. Chicago, Illinois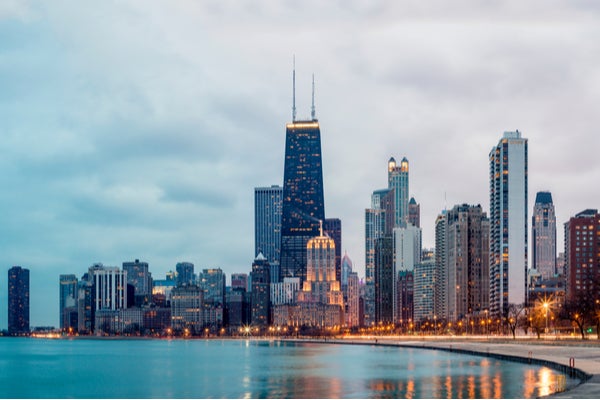 If you and your partner yearn for the hustle and bustle of a more urban setting, Chicago is a great place to experience a big-city atmosphere.
First, hit all the landmarks: the Chicago Riverwalk, Millennium Park, and the Chicago Skydeck are must-sees. Then, schedule an experience for two at Aire Ancient Baths in the River West neighborhood. Dip into various thermal baths set in calming, candlelit rooms, and enjoy a couple's massage to relax and reconnect.
For the most luxurious romantic getaway, reserve a few nights at London House, located in a historic building downtown. It's in perfect proximity to all the fun and excitement of the neighborhood. Begin your day of sightseeing with Mimosa Brunch at Land & Lake Kitchen on the bottom floor of the luxury hotel. End your day with a nightcap at the hotel's rooftop bar, where you can pair picturesque views with your cocktail.
Once you see your breathtaking view of the Chicago River from your room at London House, you may have a hard time pulling yourself away. However, enjoying a staycation with just you, your loved one, and room service is sometimes just what the doctor ordered.
3. Pismo Beach, California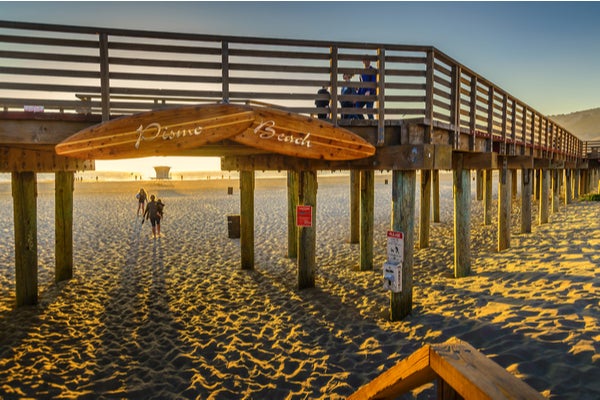 Pismo Beach is perfect for couples who want to get away for the weekend but don't want to leave their fur baby behind. Many of the city's hotels and restaurants are dog-friendly, so you won't have to worry about finding a cat sitter or boarding your pup while on a romantic getaway in California.
Pismo Beach offers various activities to choose from. You can hike in Pismo Preserve, go horseback riding along the beach, hit the links at Pismo Beach Golf Course, or rent an ATV and race around the dunes. If shopping is more your spot, head to downtown and peruse the specialty stores and boutiques.
If you're looking for a unique setting to pop the question, look no further than Pismo Beach's Monarch Grove. These delicate butterflies flock here between October and February to survive the cold. This breathtaking display is a wonderful place to ring in an engagement.
If you two decide to plant roots in the Golden State, here are six things you need to know before moving to California.
4. Valentine, Nebraska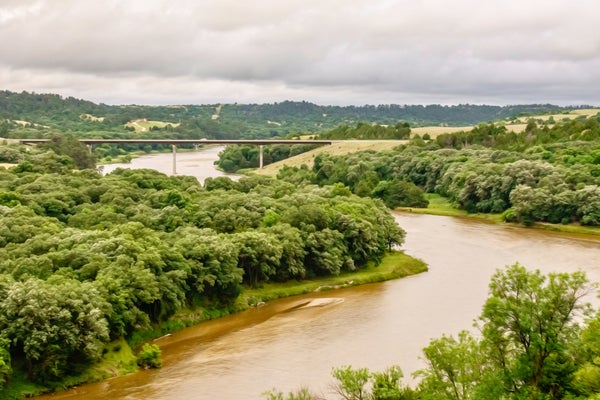 This aptly named town should make it irresistible for couples to sneak off to for a weekend. Valentine is the perfect place to go if you're seeking alone time. Book one of the secluded cabins at Niobrara River Ranch or Heartland Elk Guest Ranch. Relaxing by the fire with your partner and gazing up at the stars reminds you just how small your daily stresses are. When you take a steaming cup of coffee out on the porch to watch the sunrise, you may forget civilization exists altogether—even just for a little while.
About 10 minutes up the road is the Fort Niobrara National Wildlife Refuge, where you can view bison, elk, and more than 70 other animal species. Rent a kayak and launch it in the Niobrara River for a relaxing day on the water with your best friend.
Valentine honors its name by going all out on February 14. Take a look at the houses and businesses decorated in red and white hearts.
5. Finger Lakes Wine Country, New York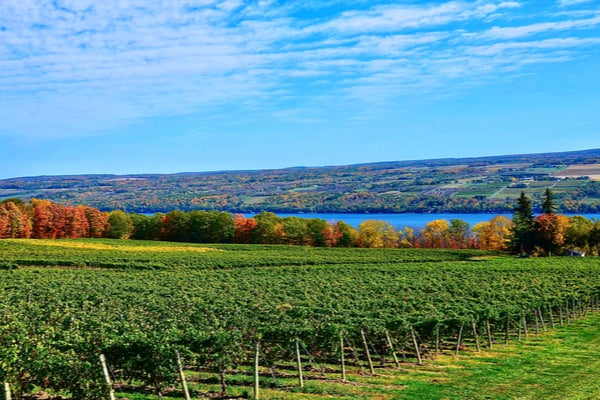 If you like the finer wines in life, you can't go wrong with a wine tour. Finger Lakes Wine Country has more than 100 breweries, distilleries, and wineries, making it the perfect candidate for a yearly romantic getaway. Visiting this beautiful region more than once gives you ample opportunity to try all the best spots.
Choose from unforgettable wine trails that allow you to immerse yourself in the local wine culture and get a much-needed dose of gorgeous scenery. Many wineries even offer food pairings so that you can taste and sip throughout the day. Don't forget to pick out a souvenir bottle to bring home.
When it's time to settle in for the night, book a stay at the Vineyard Villas in Burdett, which has sweeping sunset views of Seneca Lake. Don't worry—wine won't be too far away. The villas are within walking distance of three vineyards.
6. Logan, Ohio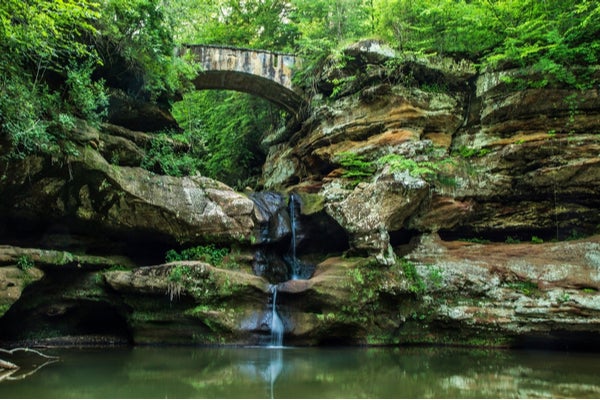 Logan is one of the best romantic getaways for couples who love the outdoors. Head out on the hiking trails in nearby Hocking Hills State Park, explore caverns like Old Man's Cave and Ash Cave, or take an invigorating zip line ride with Hocking Hills Canopy Tours.
Book a stay at Inn and Spa at Cedar Falls for the ultimate spot to rest your feet at the end of an adventurous day. Their yurts have amenities the traditional camping tent can never offer: a fully functional bathroom and shower, a front door to keep the bugs out, and even air conditioning and heating. Want to know the best part? These yurts have a domed window in the ceiling so that you can search the night sky for your favorite constellations right from your king-sized bed. Talk about a romantic way to end the day.
To round out your romantic getaway in Ohio, head over to Hocking Hills Winery for some local live music and a flight of delectable wines.
7. Coos Bay, Oregon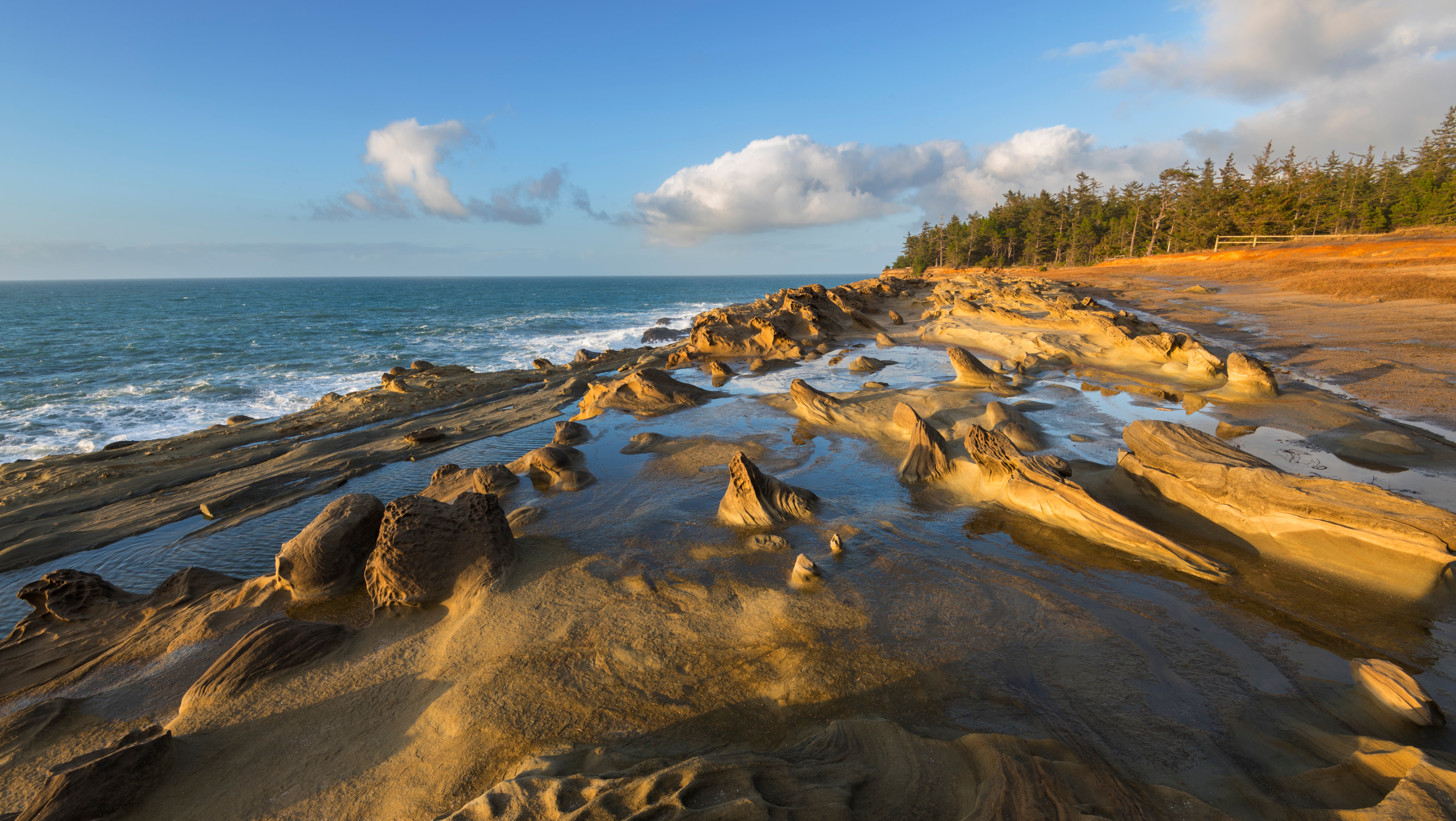 Do you crave the perfect mix of rugged coastline, small-town charm, and crisp, salty air? If so, you and your honey should head to Coos Bay, where the Coos River meets the Pacific Ocean. History buffs will enjoy the Historic Walking Tour of Coos Bay and the exhibits at the downtown Coos Art Museum. Pick up some tasty treats at the weekly farmer's market, and head to the boardwalk to take in the views of Coos Bay.
There are plenty of places to take a dip in the brisk ocean water. Pack a picnic and take a scenic drive to Sunset Bay State Park, where you can take a coastal walk from the bay to Shore Acres State Park. Head back to lounge on the sand, take a swim, and watch the sunset—because what's a romantic getaway without watching the sun go down, arm in arm with your partner?
The only thing better than a sunset on the sand is watching the sunset from your cabin's porch. At Bay Point Landing in Coos Bay, you can choose from modern cabin lodging or an Aistream suite. If you're feeling adventurous, BYORV (Bring Your Own RV) to park bayfront. The Kamp Haus Cabin is quaint and cozy and is equipped with all the creature comforts you could ask for—from luxury bathroom soaps to a sleek, modern kitchenette. Just pour yourselves a cup of coffee and wander out on the deck for a beautiful morning in Coos Bay.
After your Oregon getaway, you may not want to leave. If you decide to move to this great state, learn more about a home warranty in Oregon. Don't let home system or appliance breakdowns get in the way of your new-found adventure. An American Home Shield® home warranty can help protect your investment.
8. Buena Park, California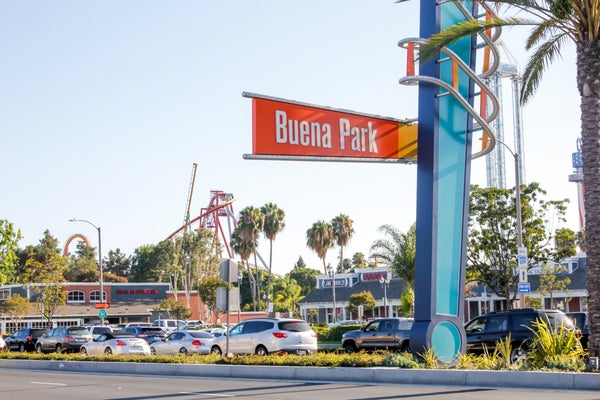 If you and your honey are kids at heart, Buena Park is a great place to loosen up and get silly. Visit Knott's Berry Farm and have a blast riding the roller coasters, visiting the Soak City waterpark, and eating the delicious boysenberry-flavored food. Buena Park is just a short distance from the iconic Disneyland® and Disney California Adventure®.
If you crave even more adventure, you can have an interactive meal at Pirate's Dinner Adventure or Medieval Times. This fun-filled romantic getaway in California may be just what you need to escape the nine-to-five and remind you what it's like to look at the world with the wonder and awe of a child.
If you're having too much fun and are considering relocating, Irvine—only 30 minutes from Buena Park—is one of the best cities to raise a family.
9. St. Augustine, Florida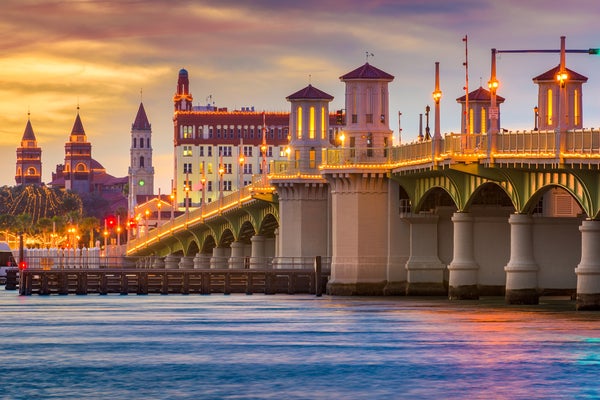 Romantic getaways in Florida are easy to find—with its white-sand beaches, balmy weather, and seemingly endless amount of sunshine. Finding a slice of paradise in the Sunshine State is a breeze.
St. Augustine, located on the north coast of Florida, has beautiful beaches and an immense amount of history. It claims to be America's oldest city, boasting breathtaking Spanish and Gilded-Age architecture, historical monuments, and a downtown center that's listed on the National Register of Historic Places. Reserve two spots on one of the city's historic walking tours, then head to Saint Augustine Distillery, where you can clink glasses and celebrate your time away.
St. Augustine also has an advantage for paranormal fans. The St. Augustine Lighthouse has been featured on numerous ghost-hunting shows, and some of their findings may make even non-believers question whether ghosts are real. There is "A Ghostly Encounter Ghost Tour" that winds its way through some of the city's famous haunted sites. Book if you dare.
End each day at 44 Spanish Street Inn, nestled in St. Augustine's bright Colonial Quarter. Cuddle up with your significant other on the candlelit porch and enjoy complimentary breakfasts in the courtyard. You'll remember your romantic getaway in St. Augustine for a lifetime.
10. Twin Falls, Idaho
If you or your sweetheart love the thrill of being high in the sky, you'll love Twin Falls. Whether it's standing on the observation tower at Shoshone Falls, BASE jumping at Centennial Waterfront Park, or zip-lining across the mighty Snake Falls River, this unique romantic getaway will get your heart racing.
11. Eureka Springs, Arkansas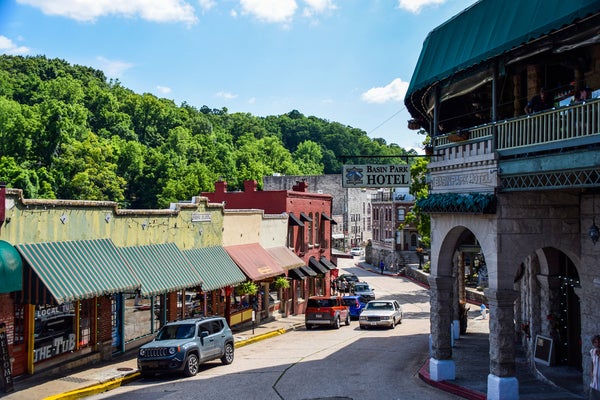 Situated in the Ozark Mountains, Eureka Springs is one of the best romantic getaways in the United States. There is no shortage of things to do and places to stay. Eureka Springs has an array of cozy bed and breakfast lodgings near the historic downtown area. Meander through local shops along Spring and Main Streets, and pop into one of the many eateries, like Eureka Charcuterie or the Mud Street Café.
The Ozark Mountains are the perfect backdrop when you sneak off to Arkansas for some quality time with your sweetheart. Enjoy the beauty of nature at the Open Air Meditation Sanctuary, or take a peaceful stroll through the flowers at Rock Cottage Gardens.
Do you already own a home in The Natural State? Consider adding a home warranty in Arkansas to protect your investment.
12. Ogunquit, Maine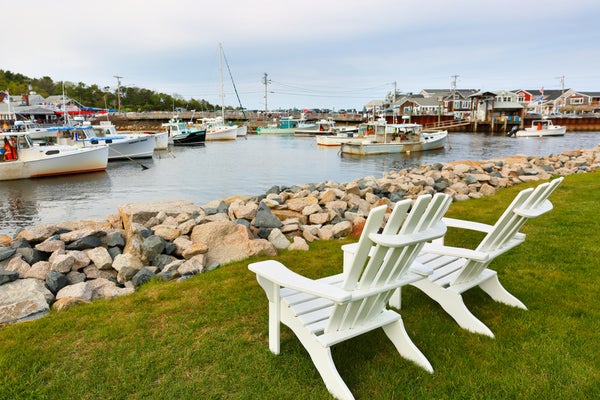 If you're dreaming of a beautiful beach where you can stretch out next to your partner and bathe in the sunshine, Ogunquit may be the best romantic getaway. You'll have your pick of three beaches as well as an array of lodging options on the waterfront.
Ogunquit offers exciting adventures like whale watching in the Atlantic Ocean and kayaking along the Ogunquit River. After your day of adventure, pamper yourselves with a spa package.
This beach town is warm and welcoming and the perfect location for coastal moonlit walks, lazy beach days, and romantic meals. It's a vacation you'll never forget.
13. Allegan, Michigan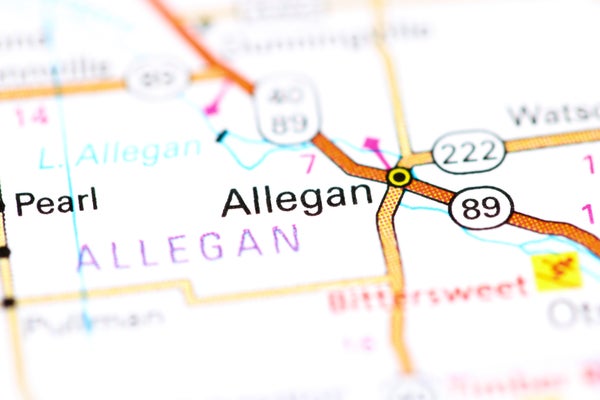 If you're looking for Valentine's Day gift ideas that'll give you brownie points for years to come, book a romantic getaway in Michigan's charming town of Allegan, settled along the Kalamazoo River.
Sip and shop in Downtown Allegan's Social District, which allows you to purchase a drink from a participating vendor and bring it with you while you peruse the downtown area. Book a zip line ride at the Riverfront Park and watch as the Iron Bridge lights up at night.
Nature lovers can bask in an array of outdoor activities, like kayaking and canoeing, mountain biking, and disc golf. If you're a couple that needs a dose of adventure, Allegan offers skydiving services. Talk about a bonding experience.
No unique romantic getaway to Allegan is complete without a cozy stay at Castle in the Country Bed & Breakfast Inn. This renovated mansion is designed with romance in mind. You and your honey can book a couple's massage and plan intimate picnic lunches. In the winter, rent the inn's climate-regulated igloo. Imagine relaxing with your partner by the fireplace, snacking on a charcuterie board, sipping wine, and enjoying the quiet of the freshly falling snow all around you.
14. St. George Island, Florida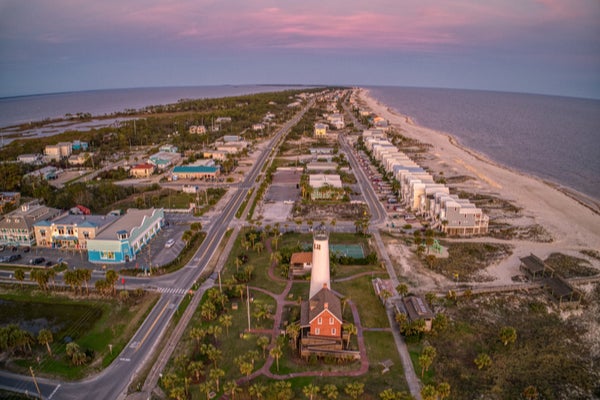 If you'd love a romantic getaway in Florida but don't want to leave your dog behind, no problem. On Florida's northern Gulf Coast, St. George Island has a plethora of dog-friendly shops and eateries, and you can even take your loyal companion to the beach! All you need is a leash, and they can join in on the fun. Perhaps your pup can see themselves frolicking near the waves for years to come. Knowing what to keep in mind before moving to Florida may be beneficial.

Besides being dog-friendly, St. George Island is a great place to witness wildlife. If you're an avid bird watcher, head to St. George Island State Park between September and May to check off some rare sightings. If you visit the island in early summer, taking nightly beach strolls may allow you to witness a truly magnificent occurrence: baby turtles emerging from their shells and starting the long journey toward the ocean. It's a sweet moment to share with your loved one.
15. Alamosa, Colorado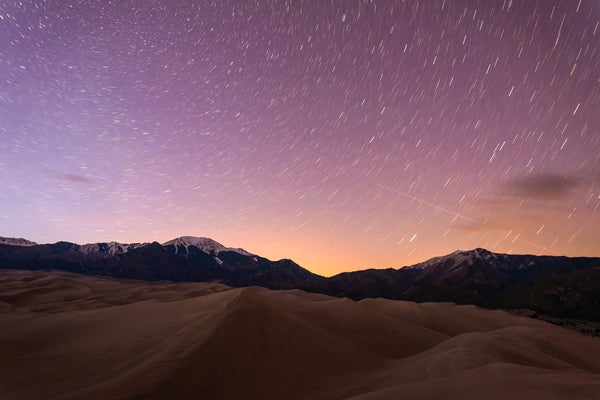 For all the outdoorsy romantics out there, one of the most romantic getaways in Colorado is tent camping near Alamosa in Great Sand Dunes National Park and Preserve. The park is the perfect place to explore sand dunes, forests, and mountain peaks; but the best part is when the park transforms into Dark Sky Park. There is no light pollution, so the night sky comes alive. You may be able to see 15,000 stars, depending on the weather and where you set up camp. Stargazing is a magical romantic getaway experience to share with your special someone, and you won't be disappointed with the park's incredible night sky.
Alamosa is only a 20-minute drive from the famous UFO Watchtower, which has reportedly had numerous sightings of unexplained foreign objects in the gorgeous night sky. Will you and your love be lucky enough to spot one? Even if you don't, the experience is one to treasure.
16. Glen Rose, Texas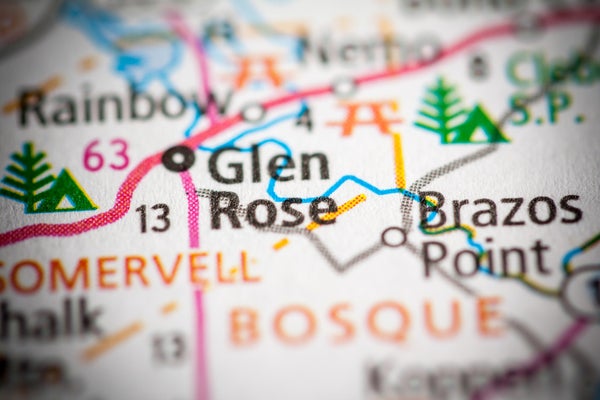 For one of the best romantic getaways in Texas, visit Glen Rose, a unique town in the Texas Hill Country. Start by booking a treehouse at the Skybox Cabins. Located only 10 minutes from downtown Glen Rose, the skybox cabins have five distinct treehouses to rent that make you feel like you're nestled in a treehouse, grown-up style. Experience cabin living while being cradled by the trees with just a cozy bed, twinkle lights, and the love of your life for company. Talk about paradise.
If the Hill Country is calling, read about the five things to know before moving to Texas, so you're prepared for what it takes to live in The Lone Star State.
17. Albuquerque, New Mexico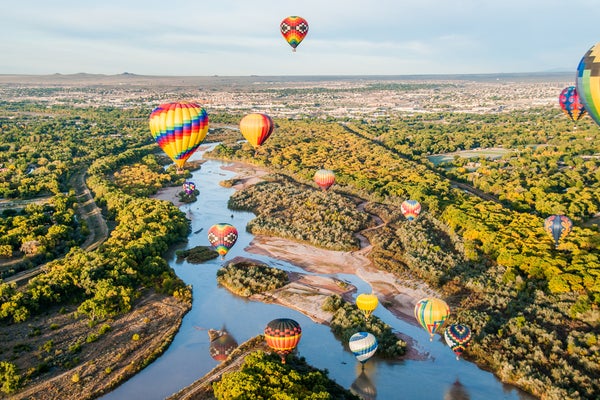 Albuquerque is a haven for lovers. Check into one of their charming bed and breakfasts, then take off for some sightseeing. Walking tours give you a chance to immerse yourself in the culture and take in all of Albuquerque's beauty. However, to get the full effect, it's essential to book you and your loved one a hot air balloon ride. Just imagine floating gently over the magnificent terrain of the Southwest at sunrise, snuggled next to your soulmate. You'll never want the dreamy ride to end.
Making room in your budget for romance is important. Stick to your budget and stay stress free by investing in a home warranty. American Home Shield® can help repair and replace up to 23 covered home systems and appliances due to wear and tear. Interested in protecting your budget? Check out our pricing and plans.
When it comes time to schedule your next romantic getaway, look no further than our list of top spots throughout the U.S. Your dreamy destination is waiting for you.