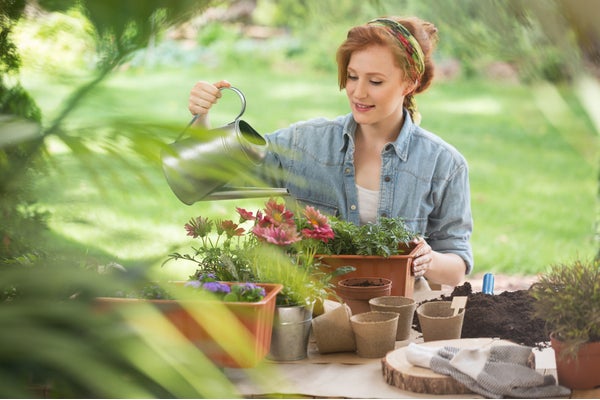 It's almost the time of year when those of us who love to garden are ready to hit the dirt! There are all kinds of ways to approach gardening and the nice thing about gardening as a hobby is that it can be tailored to all levels of abilities and preferences. And for every type of gardener, there's a type of garden just right for them. Read on to find out which kind of gardener you may be, along with tips about how to create a garden that's just right for you.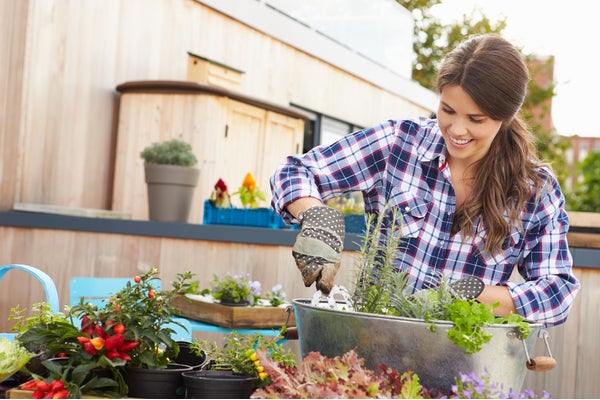 Sometimes, just keeping a house plant alive is enough to scratch the gardening itch. Maybe you're a beginner or wannabe gardener with no green thumb. Or maybe you live in an apartment or condo, where outdoor gardening space is limited or nonexistent. Fear not: indoor or container gardening is just the right type of gardening for you. You don't need a lot of space, and you can grow almost anything in a pot.
Plants that are particularly well-suited to outdoor containers include strawberries, tomatoes, all kinds of peppers, herbs (which also grow well indoors on a sunny windowsill), geraniums, flowering annuals, grasses, and much more. Just make sure they're in an appropriate pot with good soil and the right amount of sunlight and you'll be amazed at how much your potted plants will thrive.
Low maintenance and hard-to-kill indoor plants include philodendrons, succulents, and ZZ plants. The friendly staff at your local garden center can help set you up with everything you need to get started. Start small and watch your garden grow!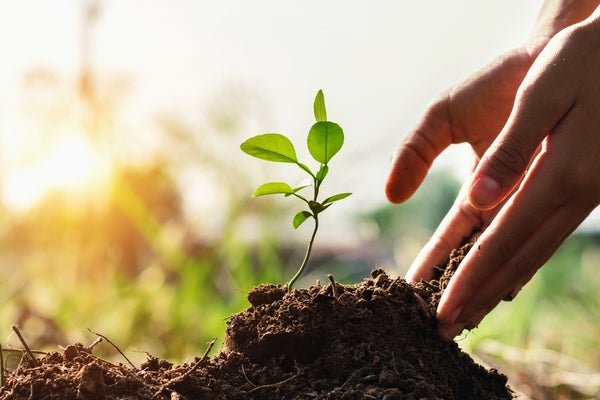 Is every day Earth Day in your world? Are you as interested in nurturing the soil and protecting wildlife as you are in planting pretty flowers? Here are some ideas about how you can saving the environment while gardening:
Use native plants whenever possible and install plants that support local wildlife

Look for water-saving plants, particularly in arid and desert climates where water is a scarce resource

Avoid lawns or consider replacing your grass with a no-mow lawn alternative

Avoid the use of harsh chemicals, pesticides, and herbicides and use natural garden maintenance methods instead

Install a compost bin for garden waste and to make your own organic mulch

Save water by installing a rain barrel to collect rainwater from your roof

Grow your own organic vegetables, fruit, and herbs (bonus: when you have too much, you can share the bounty with your neighbors!)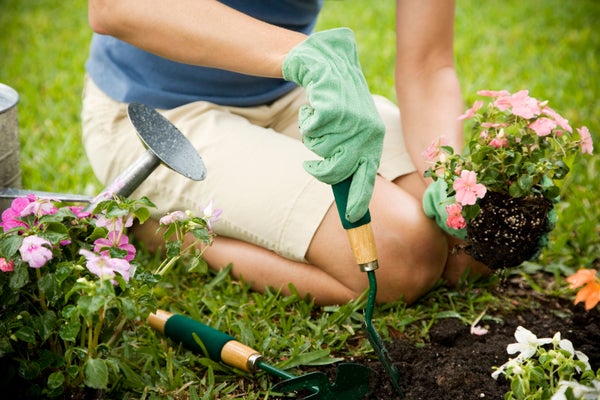 If you're the kind of gardener who doesn't have the time or inclination to garden during the week and likes to binge garden on the weekends, then you're a Weekend Warrior gardener. When you dig in, you can tackle a lot... but when you don't, well, it will have to wait.
Weekend Warriors work best when they have a manageable project to focus on. So, if possible, create a low-maintenance garden that won't require a lot of upkeep during the week and focus on whatever you enjoy most about gardening during the weekends.
Outsource as much as possible to a local garden maintenance company, or even pay a local neighborhood kid to mow your lawn for you. Use mulch to control weeds and install hearty, drought-resistant plants that can go more than a few days without much attention. You'll still have a garden you love that's also one you can reasonably manage without a lot of daily upkeep.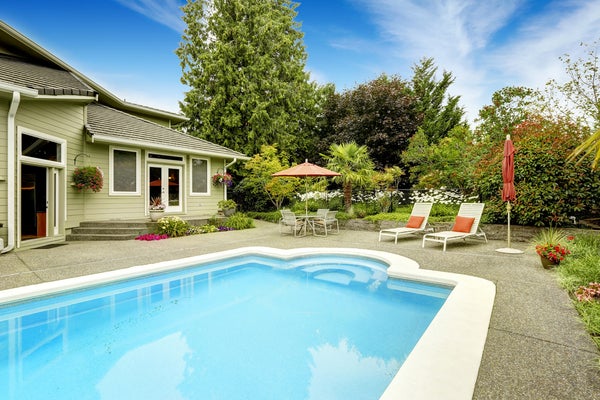 Do you love your deck more than your lawn? Can you be found around your pool or in your spa when in the backyard? Is your BBQ your pride and joy? The Hardscaper is the type of gardener who's more interested in all the backyard extras rather than digging around in actual dirt. And that's OK! For you, gardening is all about making your pool, spa, deck, or patio the star of the show.
If this is you, embrace it and approach your garden as more of a backdrop for your hardscapes. Think patios with plants in containers, smaller planting beds with interesting plants rather than lawn, and placing swing sets and play structures on recycled rubber. Like Weekend Warriors, it can be helpful to hire a local garden maintenance company to take care of weeding, pruning, and mowing so you don't have to worry about it when you're lounging by the pool.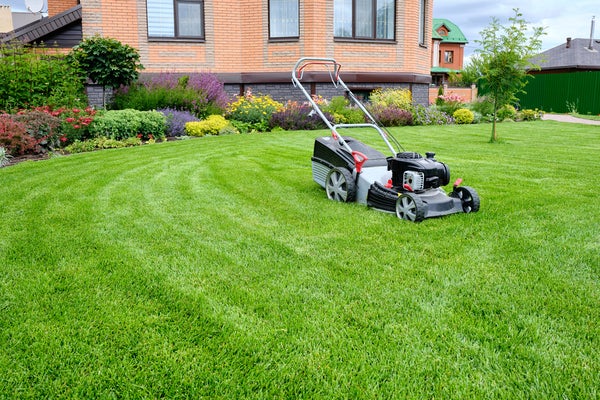 It's all about the lawn all the time for these gardeners; everything else is just window dressing to show off the lawn. If keeping the lawn in tip-top shape is your biggest priority, go ahead and lean into your passion! There's a lot to cover just to have the greenest, grassiest lawn in the neighborhood so make sure you're prepared to invest the time and effort a world-class lawn requires: weed control, watering, mowing, edging, feeding, clean up... it can be a full-time job! Like many other gardeners, try to outsource the gardening tasks you're not interested in and your entire garden will be sure to stand out from the crowd.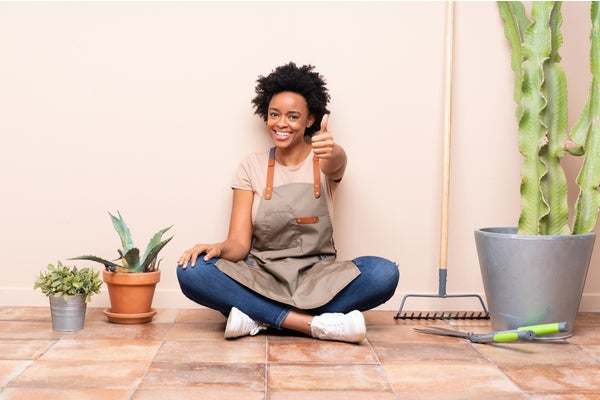 We all know a Classic Green Thumb: their gardens are a showpiece in the neighborhood, and they can usually be found working somewhere in their garden most days. This is the classic gardener with the experience and know-how to grow and keep almost anything alive... and the spectacular garden to prove it. If this is you, congratulations! You don't need any tips or tricks from us, just keep doing your thing and making the world a greener and prettier place, one plant at a time.
Don't forget that the outside systems around your home need coverage, too. A home warranty from American Home Shield® can make it easier to get a qualified professional on the case while protecting your budget. When unexpected repairs and breakdowns occur, a home service plan from American Home Shield can provide peace of mind. That way, you can just relax and watch your gorgeous garden grow!
AHS assumes no responsibility, and specifically disclaims all liability, for your use of any and all information contained herein.