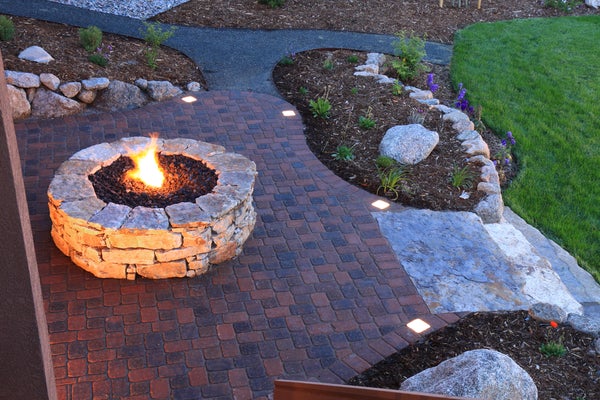 It's hard to imagine a whole summer going by without at least one cookout. If you want to add a little more flair to your next gathering, fire pits can greatly enhance your backyard's atmosphere — and you can build one yourself! Here are a six of our favorite types of firepits to make your backyard the go-to location for any party.
1. Concrete Fire Pit Bowl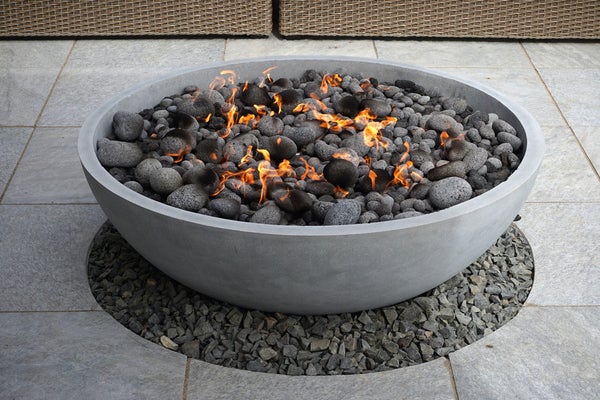 The fire pit bowl allows for a lot of flexibility in design. You can build it as big or small as you like, so it can be used for full-blown s'mores' nights or subtle patio lighting. The flame does not give off much heat and serves as a beautiful backdrop for outdoor parties.

With a few supplies from your local hardware store, you can create this ambient centerpiece in no time.
Supplies and materials you'll need:
Quick-dry concrete mix

Large plastic bowls for molding (size of punch bowl, or larger)

Pam or any non-stick cooking spray

A masonry or margin trowel

Bucket for mixing

concrete

Sandpaper or

sanding

machinery

Fire safe lava stones

Gel fuel cans
How to: Home Repair Tutor has an easy-to-follow video that gives step-by-step instructions on creating the DIY fire pit bowl.
2. Tabletop Fire Pit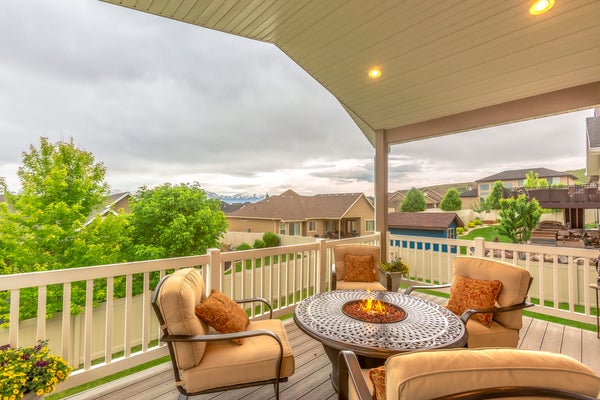 For those of you with little ones or a smaller backyard, the tabletop fire pit is perfect because it offers functionality and safety. Entertain your guests by day at the table and remove the top for a bonfire at night! The removable top reveals a fire pit within and is a great solution for entertaining on a budget. Also, the combination of stone and wood is a classic style that will accentuate any backyard.

Supplies and materials you'll need:
Existing Fire Pit (Don't have one? Refer to example #3)

Wooden boards

Screws and metal brackets

Sander

Wood finish stain

Polyurethane for waterproofing
How to: See how The Lilypad Cottage created a DIY fire pit table top with a budget of only $90!
3. Mobile Fire Pit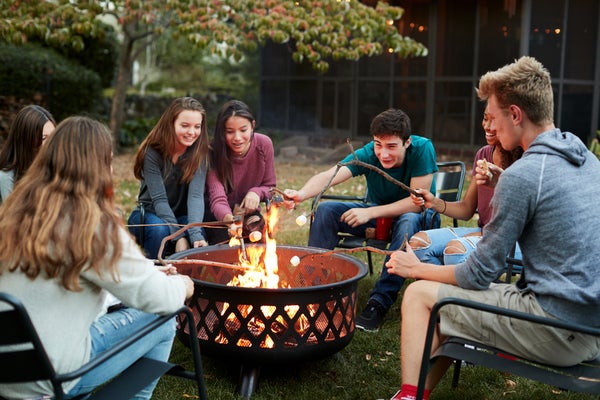 If you're constantly changing your backyard, or if you don't have much experience with DIY projects, try out this fire pit. Ellora from Creatively Southern built mobility into this pit by stacking the stones rather than using mortar to hold them together. It also makes this pit the most flexible of the bunch, so you can move it to the center or corner of your yard based on your gathering. You can even change out the stones every once in a while for a different look.

Supplies and materials you'll need:
How to:

Step 1: Choose the location of your pit. Don't worry if you happen to have a change of heart later because this design's mobility allows you to be somewhat indecisive (not encouraged, but permissible).

Step 2: Place the removable bowl in the center of where you want the fire pit to go then begin to place your blocks around the form. When building up your walls you may want to stagger the rows for a more solid foundation.

Step: 3: Insert the fire pit bowl within your stone ring and install the grate.
If you are interested in taking on more of a DIY challenge, this portable concrete firepit will deliver and add some wow factor to your backyard.
4. Garden Fireplace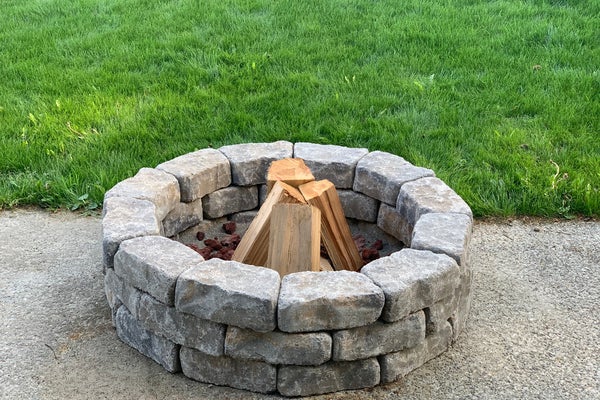 If you always have guests who are waiting for a seat while the grill masters work, the garden fireplace provides ample space and ambiance for any group. The bench provides storage for your firewood and the pit can easily be disguised when the fire dies out. The ground level pit is convertible and delivers on style, whether it's in use or not.

Supplies and materials you'll need:
Shovel

Spirit Level

Long iron pole to determine

the c

enter of

the

fireplace

String and spray paint

Sand

Cobblestones

Gravel
How to: Let the DIY experts over at Charleston Crafted walk you through their step-by-step instructions for a garden fire pit.
5. Stone Fire Pit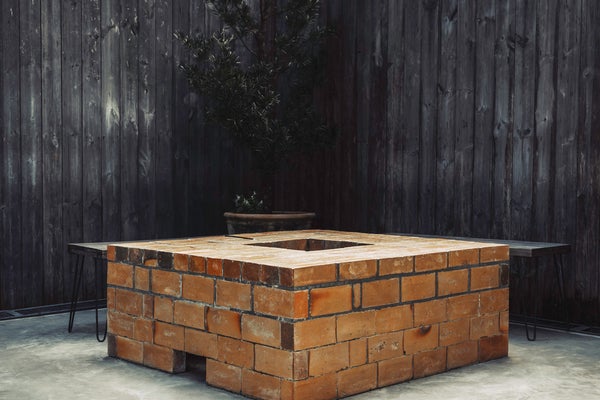 If you only have a corner space in your backyard, a square concrete fire pit may be the best fit for you. With a corner fire pit, your family and friends can retreat to the corner of the yard for some solitude and relaxation away from the rest of the party. The square pit is simple to build, but does require some thought about placement and location before you begin.

Supplies and materials you'll need:
Shovel

Stone blocks

Wall caps

Decorative lava stones

Fire ring

Burning wood

Gravel
How to: First, map out the location and size of the square. In order to create the actual corner of the pit, you'll need to place a corner block in your square and then cut ¾ of another block to place against the one you initially put down. From there, build out from both blocks. Repeat these steps for your second layer. Finish the structure off using wall caps.
6. Backyard Fireplace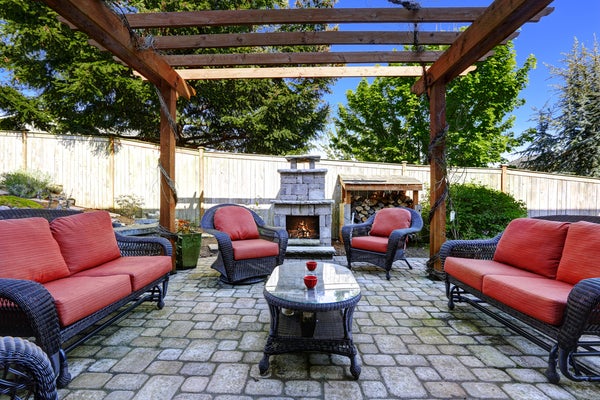 For the more adventurous among us, you could build a backyard fireplace. While this project is the most involved, an outdoor fireplace is a unique statement piece guaranteed to impress any crowd. However, make sure you like the stones and placement - this one is not easy to undo once it's built.
How to: Watch this DIY Network video for advice about how to build an outdoor fireplace.
AHS assumes no responsibility, and specifically disclaims all liability, for your use of any and all information contained herein.