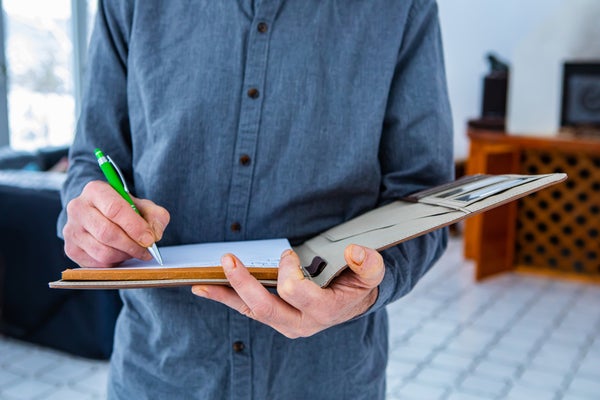 The home appraisal process can be both exciting and nerve-wracking. Though appraisal day may bring on some anxiety, making sure your home is in good condition will make for a smooth, easy experience for everyone involved. Not only that, but the national average for home appraisal costs is around $400, so you'll want to be sure that everything is in order to prevent the need for a second appraisal.
Whether you're preparing for a home appraisal for refinance or for selling your home, there are plenty of things to do to get your house ready before the appraiser arrives. Here is a home appraisal checklist to help you prepare.
Clean Up the Yard and Take Care of Your Home's Exterior
One of the easiest things to do to prepare your house for an appraisal is to make sure the yard is in good condition. This means that you should take care of any weed problems or clutter that has accumulated in the yard.
Then, clean the exterior windows, doors, and siding of your home with a power washer or soft scrub brush with a long handle.
Make sure your roof looks nice, too. Remove any leaves or other debris that may be on the roof or in the gutters. If you're worried about getting on top of the roof to clean, hiring a professional cleaning service to clear out your gutters may be a good idea.
Make a List of Any Improvements You've Made on the House
Making a home livable is not just about making it look appealing. Improvements in the house are becoming increasingly important, especially in preparing for a home appraisal because it determines the value of your home. More improvements usually mean increased value.
Prepare a list of all the repairs, maintenance, and improvements you've done over the past few years (think getting a new HVAC unit, repairing the foundation, updating the kitchen cabinets, getting new windows, and more). Having this information handy will simplify the home appraisal process.
Declutter Your House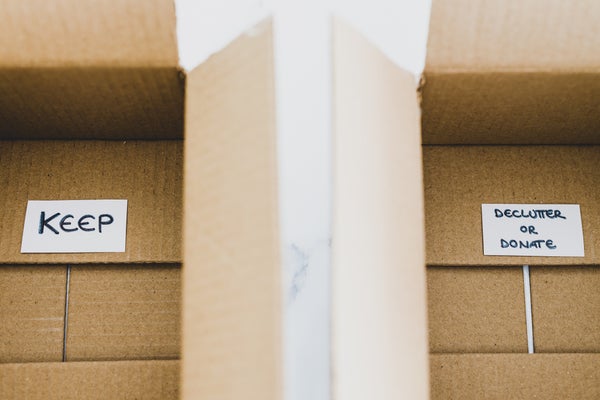 Do you still need those kitchen appliance boxes from five years ago or your old baseball cards from when you were 10? Usually, the answer is probably not. Though it's nice to hold on to sentimental items, storing things you might not need isn't the best use of your closet and storage space.
Preparing for a home appraisal is a great time to get rid of old clothes, toys, shoes, and books that might not be being used anymore. When you're looking through old items to donate, sell, or throw away, carefully go through any papers and photos that you find to make sure you don't lose them.
Once you're finished with this process, declutter the areas that are seen, such as kitchen counters, tabletops, and floor space.
Decluttering should extend beyond just your house. A nice, organized garage will also make your home more appealing during the home appraisal process because the appraiser will be able to see just how much square footage you have. Try selling unneeded belongings on eBay or Craigslist—you'll not only make some extra money, but you'll also get a tidier garage.
Deep Clean the House
A dirty house makes for a less-than-impressive impression on an appraiser. One of the best things to do before a house appraisal is deep clean your space. Sweep and vacuum to remove dirt, dust, pet hair, and debris from floors, baseboards, stairs, clothing, stairs, furniture, and windowsills (be sure to check under furniture and behind curtains). Clean all kitchen surfaces, including counter tops, the refrigerator, the oven and range, and your dishwasher. Don't forget to take out the trash.
You should also include clean your bathrooms from top to bottom. Remove all dirty clothes and towels from the floor, and wipe down the tub or shower, sinks, counter, and toilet. Clean the mirrors with glass cleaner.
If you're pressed for time, hiring a company you trust to professionally clean your house before the appraisal is also an option. This will ensure that all corners of the home are pristine, especially those that might be hard for you to reach. Added perk? It's one less thing for you to worry about when preparing for a home appraisal.
Wash Windows, Polish Fixtures, and Touch Up Paint
Another home appraisal tip is to inspect your home for any window condensation or water spots that need to be wiped down and dried off. Polish fixtures like light switches, doorknobs, or trim, if needed, to make sure everything looks shiny and new. If you've painted your house and still have leftover paint, use it in any areas that may need to be touched up.
Make Sure All Home Systems and Appliances are in Working Order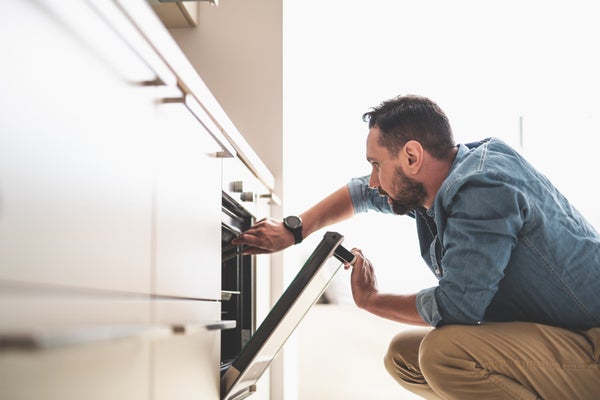 Our final house appraisal tip is to check your home appliances and systems. Walk through your house and check that every appliance is working properly. This could include your fridge, oven, and even ceiling fans.
It's also a good idea to make sure all of the systems in your house are in working order. This includes the electrical wiring, plumbing, water heater, and HVAC system. If you're getting an appraisal during the home buying process, the appraiser could recommend repair before you close on the home if they find any defects with a system during the home inspection process and deems it unsafe, not up to code, or needing replacement soon.
This is where an American Home Shield comes in. Purchase one of our affordable home warranty plans to cover parts of your key home systems and appliances. When they break down due to wear and tear, we'll help take care of the repair or replacement, subject to the contract limitations and exclusions.
Final Thoughts
With this home appraisal checklist, you don't need to fear appraisal day. Knowing how to prepare for a home appraisal can help make the entire process smooth, easy, and stress-free.
Learn more about the ins and outs of homeownership by reading about the mortgage approval process, homeowner tax deductions, and home equity loans.
AHS assumes no responsibility, and specifically disclaims all liability, for your use of any and all information contained herein.