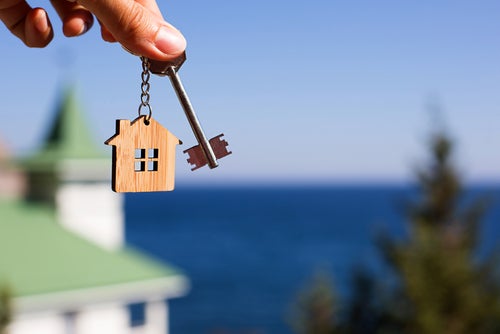 Investing in a vacation rental property can be a great way to add to your income. If you can snag prime real estate in one of the best cities to buy a rental property, you can charge competitive nightly rates and host tenants year-round, getting the maximum return on your investment. However, rapid turnover means frequent cleanings and vacation home maintenance.
Focusing on small rental maintenance details can help minimize wear and tear and help secure repeat business from happy tenants. However, keeping up with those details can be tricky—especially if your rental is in another state. American Home Shield® is here to help you determine what should be on your vacation home maintenance checklist and the best ways to manage your rental property, even if you live far away.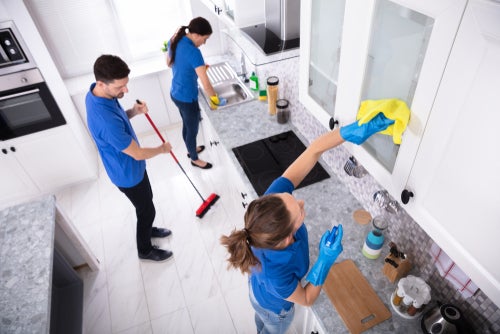 Estimate all costs to maintain the property.
Because of the short stays and guest turnover, a landlord's repairs and responsibilities for a vacation rental are usually more than having a long-term tenant. You can't expect someone staying for a weekend to take care of items like deep cleaning, changing light bulbs, or doing yard work. That means you'll have to take care of these tasks yourself or pay someone to do them. Here are some factors to consider when preparing for the cost of vacation rental maintenance:
After each guest leaves, it's important to ensure that the rental is pristine for the next guest. The most convenient option is to hire a professional to clean every nook and cranny, wash sheets and towels, and replace necessities like toilet paper and hand soap. If your rental has a pool, that will need to be routinely maintained.
Upgrades and replacements.
Ensure all the systems and appliances featured in the rental are in working order. If your vacation home's systems and appliances are covered by a home warranty, you'll be able to save money when they break down due to normal wear and tear. Some rental property repairs may even qualify for a tax deduction. Visit IRS.gov for more information.
Luxury items and welcome gifts.
It's important to make your guests feel welcome. If you want to stay competitive in the rental landscape, provide them with modern conveniences like Wi-Fi and a streaming subscription. Even if your house is rustic or features an off-the-grid experience, you can still provide complimentary shampoos, toothbrush kits, or instant coffee.
Pro Tip: It's also a nice touch to put together a welcome basket with treats (like a bottle of wine or after-dinner chocolates) and information about the surrounding area. All these items will need to be replenished after every stay and should be factored into the cost to maintain the property.
Landscaping.
If your property has outdoor space for entertaining, nice, well-maintained landscaping could be the deciding factor for potential guests—especially those with pets or young children. Plant seasonal flowers, trim the lawn, and create inviting areas where your guests can relax. Keep a close eye on any hazards—like tree roots, pests, or holes—and make sure they're promptly addressed.
Utilities.
While trash pickup costs should stay consistent throughout the year, water, electricity, and gas bills will fluctuate depending on the season and each guest. For example, some guests may run the air conditioning constantly at a low temperature during their summer stay at your property. You won't be able to control each guest's utilities usage, so estimate costs on the high end.
Review your vacation home maintenance checklist at the beginning of each year and factor each item into your overall budget.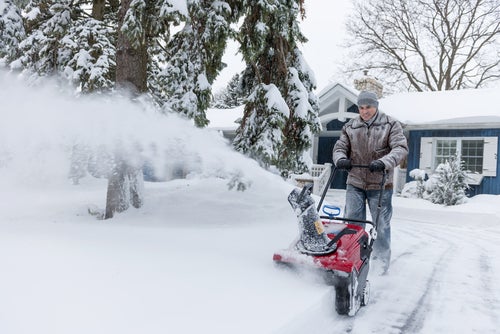 Consider climate.
What type of rental do you own? A cozy cottage in the woods? A beach house by the ocean? A winter cabin near popular ski slopes? Wherever your property is located, the local climate plays a big role in wear and tear.
If your property is located in a cold climate, you'll need to factor in funds for rental home maintenance services like snow removal and seasonal HVAC tune-ups to ensure your heating system is in good shape. It's also a good idea to invest in a generator in case of power outages due to snowstorms.
Rental property maintenance for a desert escape should include frequent assessments of the home's exterior—the unrelenting sun and heat can take a toll on paint, siding, and trim. You may need to repair or replace outdoor furniture that becomes warped or bleached from UV rays. Finally, you'll also need to pay for seasonal pest control.
If your rental property is in a coastal region, the salty, humid air can do a number on your home systems and appliances. Make sure you assess these household items frequently for damage.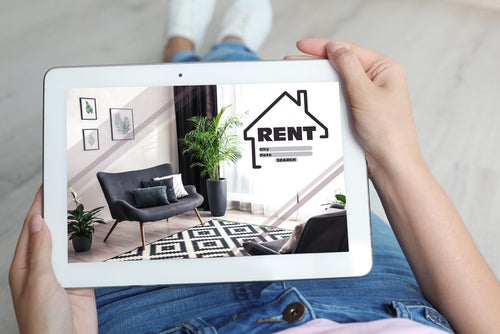 Hire a property manager.
Hiring someone to manage rental maintenance is worth considering—especially if you live far away. Experienced property managers know what to do to make sure everything is running smoothly. They're typically in charge of more than maintenance: You can hire a property manager to deal with booking guests, collecting payment, and managing maintenance and cleaning contractors.
Research thoroughly when hiring a property management person or company. They should have relevant experience, be organized, and understand the needs of your property. After you have hired someone, ask for frequent pictures and videos of your property to ensure it is maintained to your standards. Also, check the property management company or person's customer reviews and online presence before booking to make sure it aligns with your needs.
Perform seasonal tasks.
Never overlook routine home maintenance tasks like replacing HVAC filters, replacing the batteries in smoke and carbon monoxide detectors, and making sure fire extinguishers are in working order.
Get the maximum amount of protection for your rental.
If you're looking for the ultimate rental home maintenance tool, choose a home warranty for rental properties that meets your needs and budget. An American Home Shield® home warranty covers parts of up to 23 home systems and appliances. When a covered item malfunctions due to normal wear and tear, all you have to do is submit a service request and pay your Trade Service Call Fee, and we will assign a qualified contractor to diagnose the issue. If the issue is covered by your home warranty plan, we'll help with the cost to repair or replace the item*. It's as easy as that.
A home warranty, together with homeowner's insurance, means complete household and budget protection. Explore our home warranty plans for more details.
* See the plan contract for coverage details, including service fees, limitations and exclusions. Charges for non-covered items may apply.