If you have a crack, a chip, or even a hole in your bathtub, shower pan, or bathroom tile, you don't need to perform a full bathroom remodel in order to fix it. You can fix many cracks, chips, and holes in porcelain, fiberglass, and acrylic showers and tubs yourself, using a simple kit, and save hundreds or thousands of dollars in remodeling costs.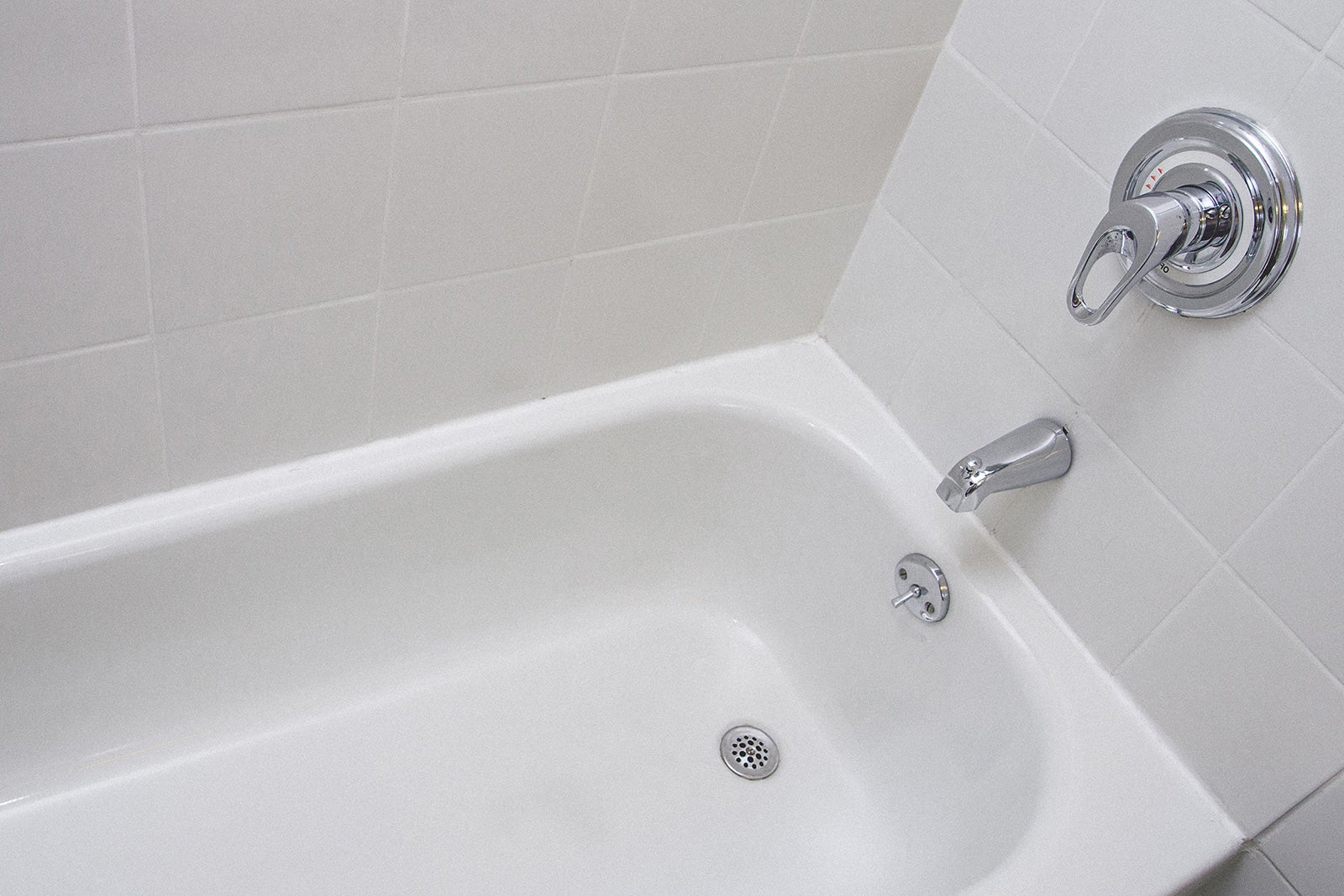 And that's good news, because replacing a bathtub or shower is rarely just replacing a bathtub or shower. When you start replacing one fixture, other, nearby fixtures are affected, too, and the next thing you know, you need a new toilet, and new vanity and sink, maybe even new tile floors. When you repair or refinish your bathtub or shower, the bathtub remains in place, so you don't have to risk toppling that first domino and setting in motion a chain reaction of repairs that turns into a full bathroom remodel.
---

---
So, before you start getting quotes for a bathtub or shower replacement, read these tips for how to repair a bathtub or shower. You could save a ton of money, and still get a nice, shiny, new (looking) bathtub or shower. Plus, repairing cracks or holes in your bathtub or shower pan could help prevent water damage and mold growth that can occur when moisture leaks through that damage to the floors or wall underneath your bath or shower.
AHS assumes no responsibility, and specifically disclaims all liability, for your use of any and all information contained herein.